Low Startup Costs and Strong Training Attract Those With a Passion for Success in Business and a Desire to Help Students Succeed in College
A financial planner, a teacher, and a college basketball coach — are just a few examples of entrepreneurial individuals with a passion for helping others who have opened Class 101 college planning franchise locations in the past year. Although Class 101 owners work closely with high school students, you don't need teaching experience to thrive in this business, but you do need the drive to succeed in business and a passion for helping teenagers find the right college at the right price.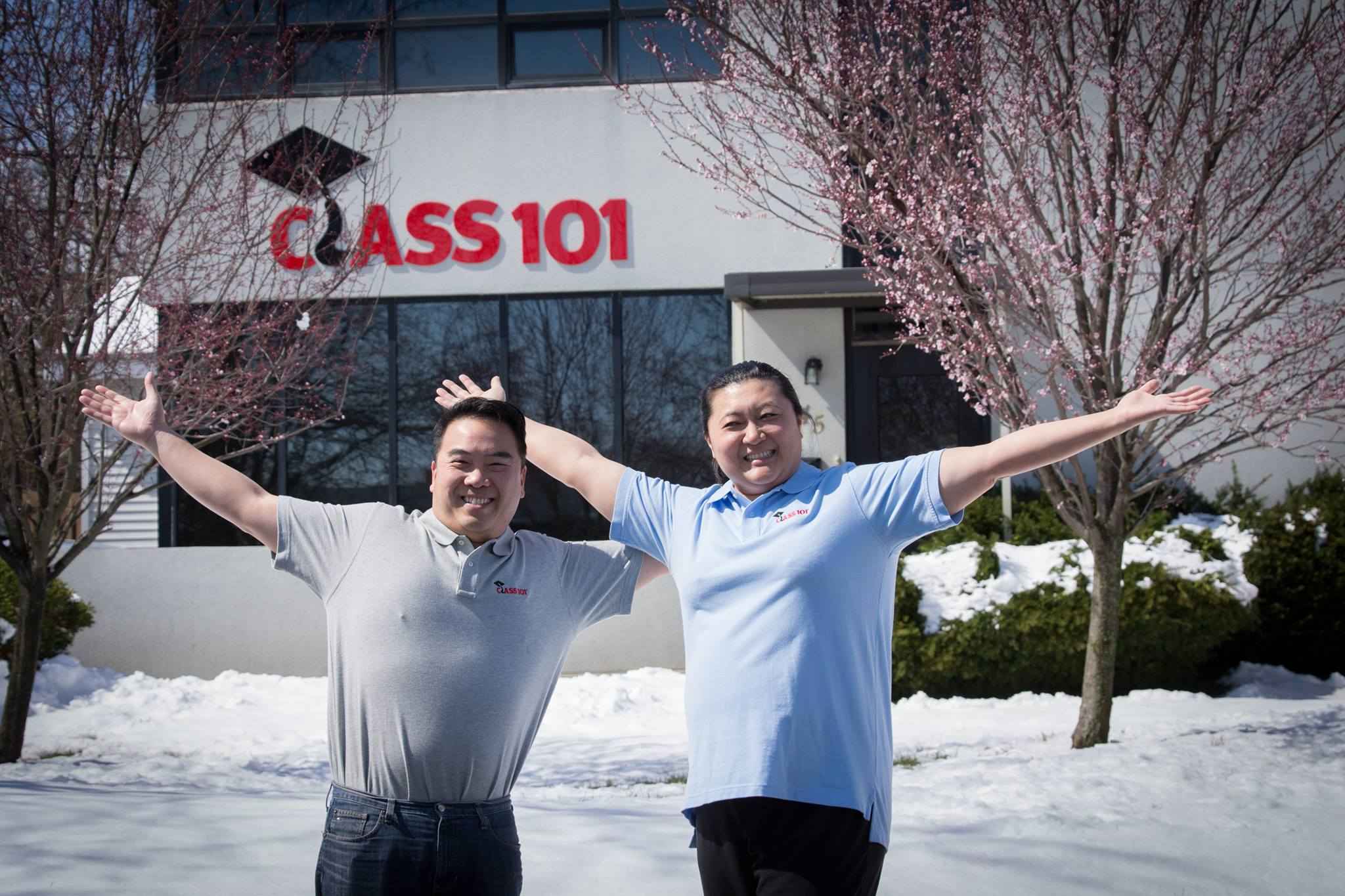 If you're looking for a low-cost, easy-to-launch franchise and have a passion for working with high school students, Class 101 is seeking new owners to join our family of franchisees. The need for our services has never been greater. Traditional high school counselors are overwhelmed, busy families need help navigating the college application process and tuition continues to rise.
Class 101 is an attractive, low-cost investment for individuals new to franchising who want to make a difference in the lives of young people and align themselves with a proven business model. Entrepreneur Magazine has even recognized our college planning franchise as a Top Franchise Opportunity for Less than $50,000.
"This recent recognition from Entrepreneur is just one more validation of our business model. We offer business-minded individuals with a passion for helping young people the chance to own a business that is not only one that they can be proud of but also potentially profitable," says Tom Pabin, Founder and CEO of Class 101.
Class 101 national college planning franchise helps high school students get into better colleges and qualify for higher amounts of scholarships and financial aid. The college application process is complicated and stressful, often resulting in students who get little or no financial aid and end up at the wrong schools. Class 101 addresses this need by meeting one-on-one with students throughout the year, which results in higher GPAs as well as ACT and SAT scores.
Additionally, our college planning experts guide students as they draft a high-performance resume and powerful essays, visit schools, complete applications ahead of schedule and navigate scholarship and financial aid processes. The results are phenomenal. Class 101 students receive more than $160,000 in scholarships and aid on average, compared with U.S. high school student, who on average receives just $20,000 in scholarships and aid.
With low startup costs and a proven business model backed by two decades of success, members of the Class 101 franchise family come from a wide array of backgrounds, but they all share a love for helping others and a passion to succeed in business.
Centralized Training and Support Help Franchisees Build
Their Business
Centralized training and support are more important than ever as Class 101 franchise continues to grow nationwide. We guide you step by step through the entire process of launching your Class 101 office to ensure you have everything you need to succeed from day one.
New franchisees participate in week-long training at our headquarters, and the support continues long after the grand opening through weekly franchisee calls. A new training portal, Class 101 University, is a one-stop shop for franchisees that includes worksheets, best practices, marketing podcasts and videos, branded materials, and a wealth of additional information that is the culmination of founder Tom Pabin's 20 years of success.
"As Class 101 grows, it's more important than ever to ensure we have a centralized location for marketing, training, and support materials. I'm excited about the continual improvements to the resources available to our family of franchisees," Tom says. "We are building the Class 101 brand nationwide, and a strong training and support platform is critical to ensuring our franchisees' ongoing success."
Class 101 Owners Make a Positive Impact While Making a Good Living
At some point, those in the corporate sector or even running their own small business can experience burnout. Class 101 is an affordable franchise that allows them to continue to stay in the world of business, but the transition toward a concept that helps high school students and their parents, all while making a good living.
Class 101 also is a potentially high-profit business venture, offering former teachers and those who have worked in education the opportunity to increase their income level while making a difference in the lives of young people.
Join Class 101 College Planning Franchise
Looking for a business opportunity that makes a positive impact on families in your community? With a franchise fee of just $29,900, you can launch a business that offers both the potential for high earnings and a strong sense of pride. Several of our franchisees have surpassed the $100,000 revenue mark in their first or second year of business. We provide stellar franchisee support, essentially helping you every step of the way as you build your business.
If you're passionate about helping young people and would like the chance to make a living while helping families save thousands on college costs, Class 101 may be the business opportunity you've been seeking. We're enjoying unprecedented nationwide growth and are looking for new franchise owners.
Find out more by researching our franchise website, calling 855-476-1028, or requesting a copy of our free franchise information report.