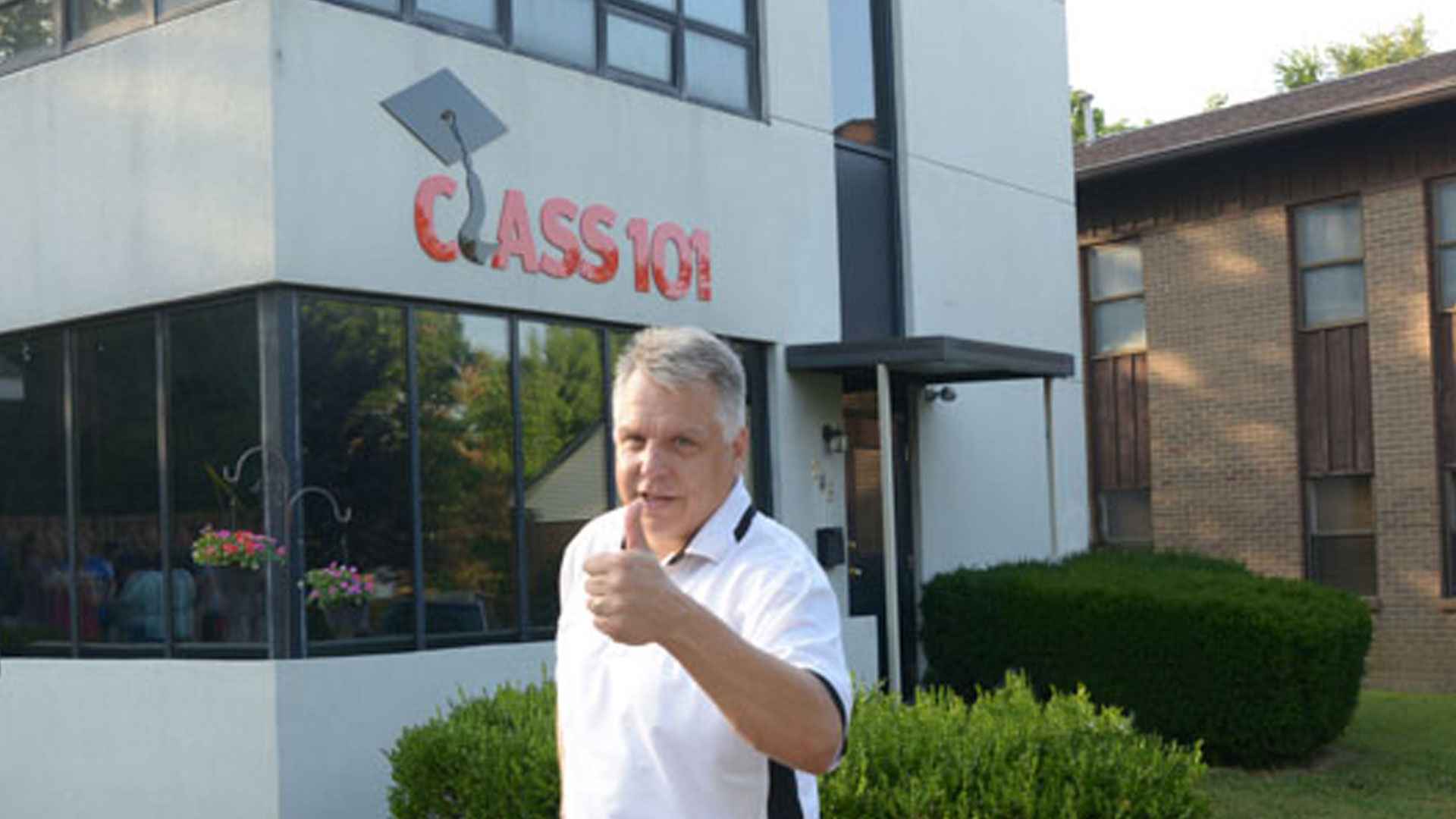 Low Startup Costs, Along With Strength Training and Support, Make Class 101 College Planning Franchise a Good Choice
Changing careers and choosing a business investment can be stressful enough without factoring in the financial costs. Class 101 offers franchisees low startup costs and a sound business and training model that is backed by 20 years in the college planning arena, making launching a franchise much less stressful than going out on your own.
If you've been looking for a low-cost, easy-to-launch franchise and have a passion for working with high school students, Class 101 is seeking owners to join our growing family of franchisees. The need for college planning services has never been greater. The cost of college has risen almost eight times faster than wages since the 1980s, and high school counselors are overwhelmed, as are busy families who need help navigating the college application process.
Class 101 is an attractive business model for individuals new to franchising who want to make a difference in the lives of young people and align themselves with a time-tested brand that is growing beyond our Lexington, Kentucky, headquarters to cities such as Encinitas, California, and Doral, Florida. Entrepreneur Magazine has even recognized our college planning franchise as a Top Franchise Opportunity for Less than $50,000.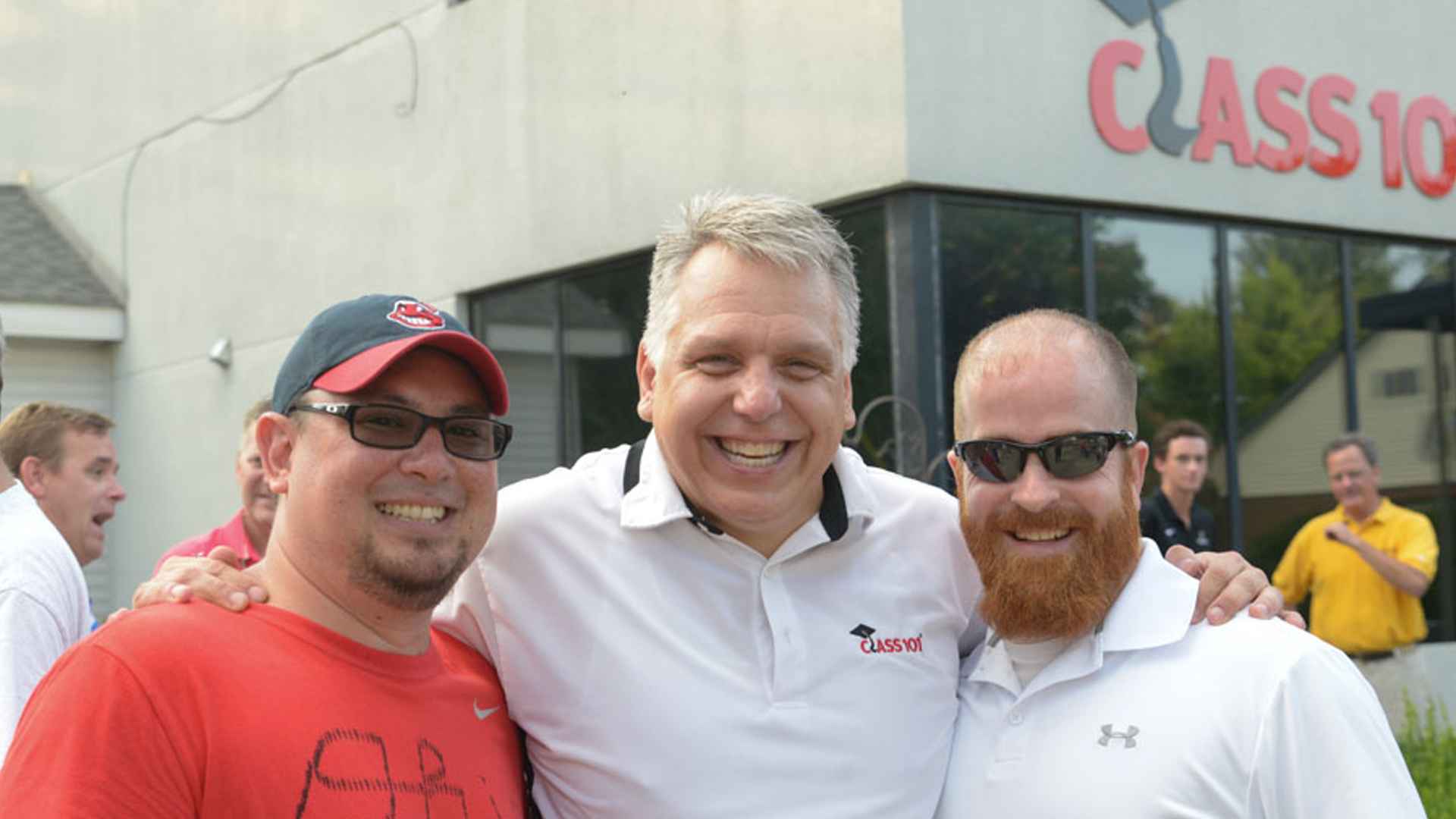 "We are building the Class 101 brand nationwide, and we offer business-minded individuals with a passion for helping young people the chance to own a business that is not only one that they can be proud of but also is potentially profitable," says Tom Pabin, Founder and CEO of Class 101.
Class 101 national college planning franchise helps high school students get into better colleges and qualify for higher amounts of scholarships and financial aid. The college application process is complicated and stressful, often resulting in students who get little or no financial aid and end up at the wrong schools. Class 101 addresses this need by meeting one-on-one with students throughout the year, which results in higher GPAs as well as ACT and SAT scores.
Additionally, our college planning experts guide students as they draft a high-performance resume and powerful essays, visit schools, complete applications ahead of schedule and navigate scholarship and financial aid processes. The results are phenomenal. Class 101 students receive more than $160,000 in scholarships and aid on average, compared with U.S. high school student, who on average receives just $20,000 in scholarships and aid.
Strong Training and Support Help Franchisees Build Their Business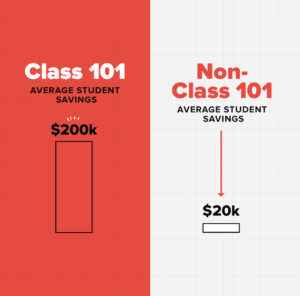 Centralized training and support are more important than ever as the Class 101 franchise continues nationwide expansion. We guide you step by step through the entire process of launching your Class 101 office, from ensuring you have a successful grand opening to helping you build your pipeline of potential customers.
New franchisees participate in week-long training at our headquarters, and the support continues long after the grand opening through weekly franchisee calls. A new training portal, Class 101 University, is a one-stop shop for franchisees that includes worksheets, best practices, marketing podcasts and videos, branded materials, and a wealth of additional information that is the culmination of founder Tom Pabin's 20 years of success.
"As Class 101 grows, it's more important than ever to ensure we have a centralized location for marketing, training, and support materials. I'm excited about the continual improvements to the resources available to our family of franchisees," Pabin says. "We are building the Class 101 brand nationwide, and a strong training and support platform is critical to ensuring our franchisees' ongoing success."
Training and Support Attract Investors
When new Dayton, Ohio, franchisee Karen DeRosa found Class 101, it seemed like the perfect segue into business ownership from a career that has included teaching, volunteering, and coaching. "I was looking for something different, and college planning is a very real need in communities," DeRosa says.
DeRosa says that the strong franchisee support at Class 101 has been a real boom for her business.
"Because Class 101 is still relatively small when you call the central office with a finance question the CFO himself will answer you. That kind of responsiveness is amazing," DeRosa says. "And as far as franchisees — we all know each other, and we have a very strong network. I've researched other franchise offices, and it is rare to find a franchise that offers the responsiveness that Class 101 does."
DeRosa also was pleased with franchisee training and how Class 101 leadership tailored training to meet her individual needs — helping her prepare for a successful grand opening without wasting her time with unnecessary information. "Franchisee training was definitely adapted to my strengths and skill sets."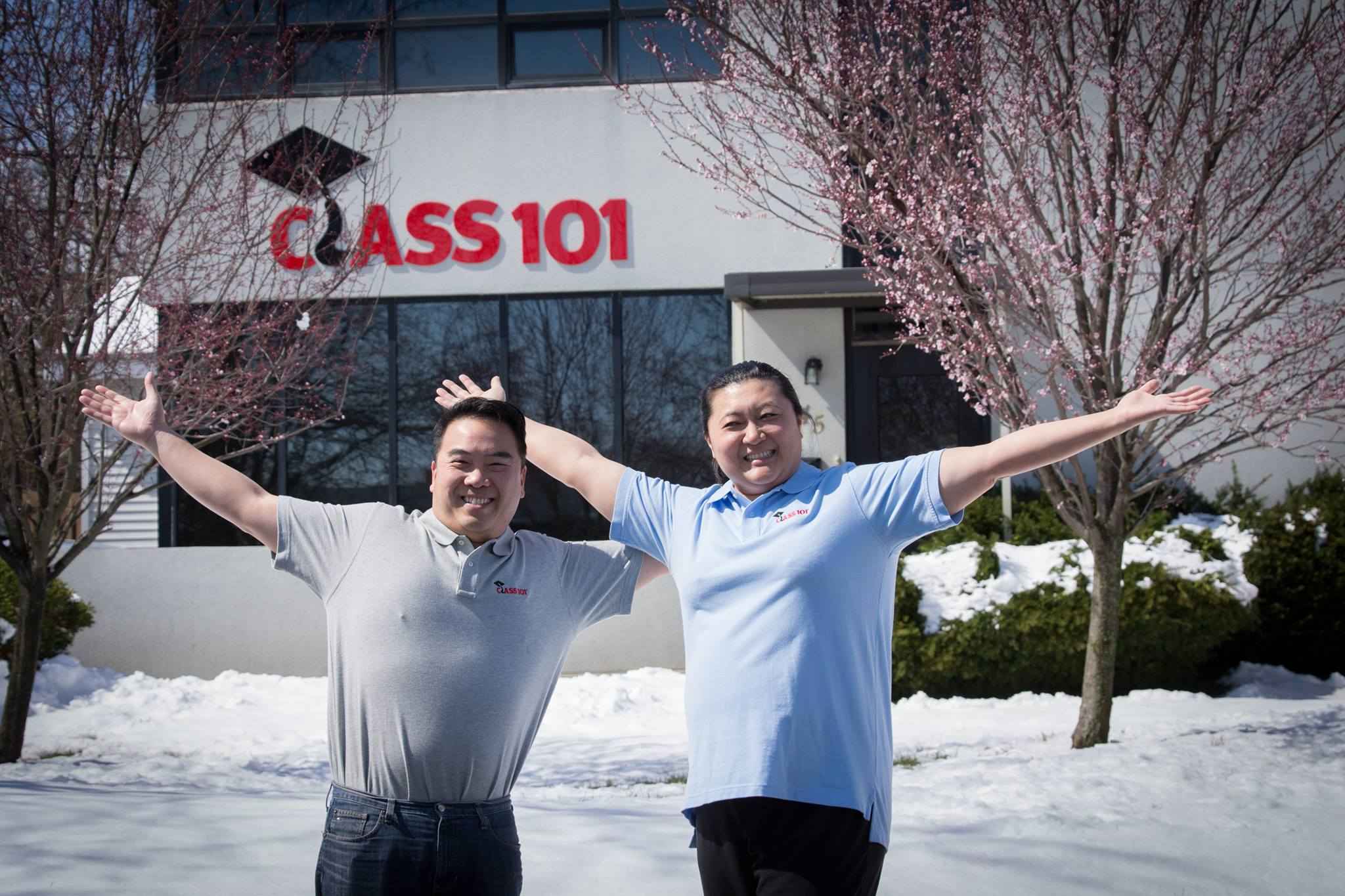 Join Class 101 College Planning Franchise
Looking for a first-time franchise opportunity that makes a positive impact on families in your community? With a franchise fee of just $29,900, you can launch a business that offers both the potential for high earnings and a strong sense of pride. Several of our franchisees have surpassed the $100,000 revenue mark in their first or second year of business. We provide stellar franchisee support, essentially helping you every step of the way as you build your business.
If you're passionate about helping young people and would like the chance to make a living while helping families save thousands on college costs, Class 101 may be the business opportunity you've been seeking. We're enjoying unprecedented nationwide growth and are looking for new franchise owners.
Find out more by researching our franchise website, calling 855-476-1028, or requesting a copy of our free franchise information report.