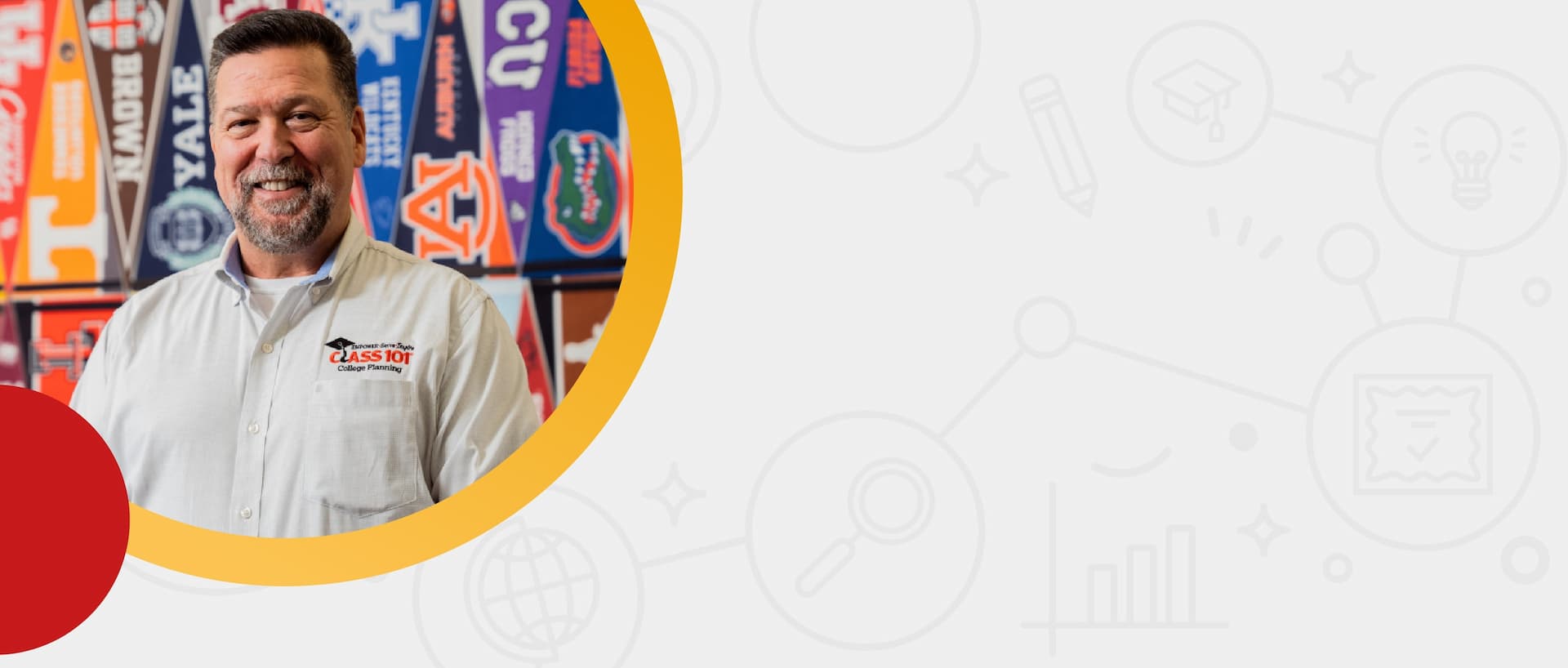 Own A College Planning Franchise Help Students Achieve More
720+

Colleges & Universities
Worldwide

50+

Locations and Growing

$69,900

Starting Low Cost Investment
College Planning Franchise Opportunity
Changing the Lives of Students and Entrepreneurs
At Class 101, we help high school students increase their chances of getting into colleges and qualify for more student aid and scholarships. We are a college planning franchise that addresses a common problem faced by college-seeking students: navigating the complex and confusing college application process.
Each year, millions of students head off to U.S. colleges and universities, according to the National Center for Education Statistics. Each one of those rising college freshmen is a potential Class 101 client!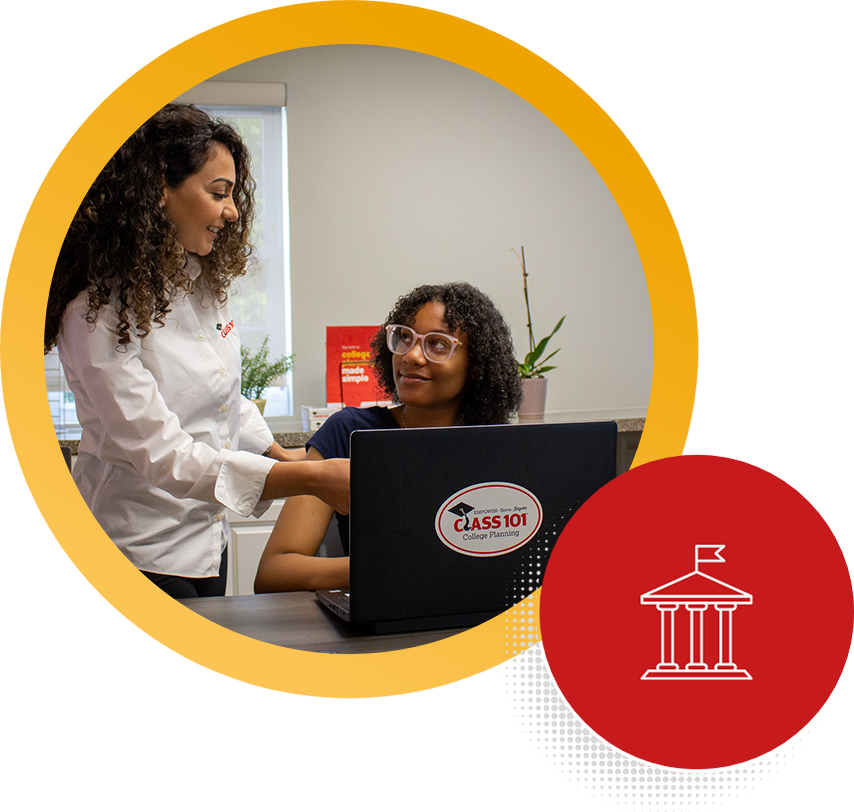 20M

Students Attend Colleges and Universities

4,000+

Number of Colleges and Universities to Choose From

7

Average Number of Schools that Class 101 Students Apply to

$160,000

Average Amount of Scholarships Received by Class 101 Students
The average Class 101 student applies to 7 schools and earns $160,000 in scholarships and financial aid, while the typical non-Class 101 student applies to 2-3 schools and earns only $20,000 in scholarships and aid. On average, Class 101 students improve their SAT score by 170 points and their ACT score by 3.1 points.
Class 101 is positioned to become the college planning service of choice and is rapidly expanding with opportunities available throughout the United States. Are you self-motivated, want to make significant income, and enjoy working with and impacting the lives of young people? If empowering students and helping them find the perfect college excites you, our college planning franchise might be great fit. Explore our opportunity further and then take the first step toward changing the futures of students in your community.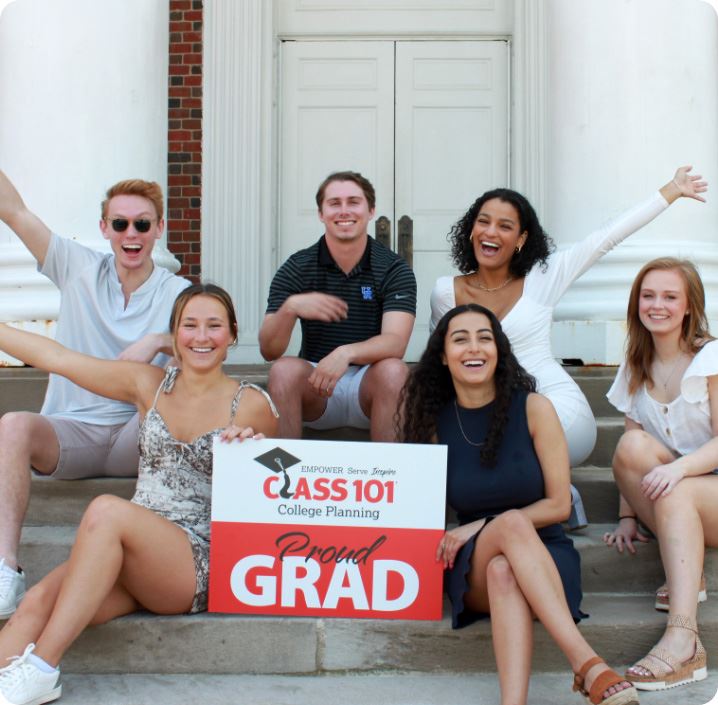 Find An Opportunity Near You
Class 101 is expanding rapidly, so now is the time to join our college planning franchise. Take a look at our available markets to see if there is an opportunity near you.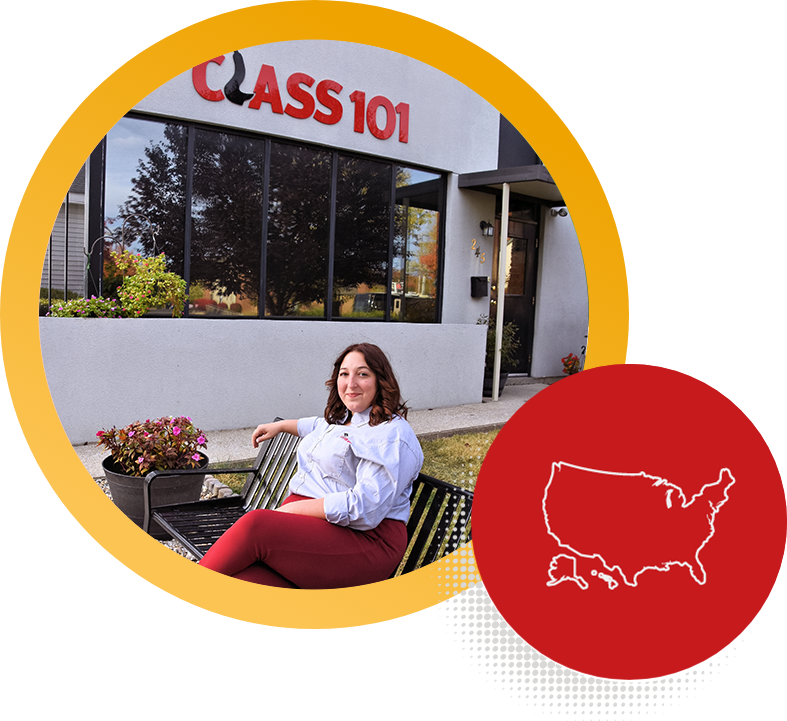 Goals, Overview & Your Decision Criteria

Our team wants to learn all about you, your experience, and your goals. Some topics of discussion will include your investment range, your timeline, and what you're looking for in an education business opportunity.

Brand Review

You'll review an in-depth presentation about who we are and the unique value proposition our franchise owners offer our clients. You'll have the opportunity to ask questions and we'll have an honest conversation to determine if we should move onto the next step.

Request for Consideration

You'll fill out and submit a non-binding application that will show us that you are serious about our college planning franchise opportunity. No investment or commitment is required at this step and this request will show you are ready to move on to the next step.

Introduction to Funding Partners & Territory Analysis

The Class 101 team will help you understand how to secure financing for your new business. We have relationships with several lenders and will explain the options to you and answer any questions you may have.

Business Review of Franchise Disclosure Document (FDD)

You'll have the opportunity to review our Franchise Disclosure Document (FDD) with our team. This document includes background on our company, information about our management team, an investment breakdown, and more.

Attend Launch Day Event

Here's your chance to meet the Class 101 corporate team! You'll learn all about the Class 101 culture and our support, and you'll have the opportunity to ask any questions that may arise.

Final Franchisee & Financial Validation

After attending Launch Day and receiving an award letter, you will have the opportunity to speak with some current Class 101 franchise owners and other team members. This will be your chance for your final due diligence. We'll chat about the last steps and schedule the signing.

Sign Franchise Agreement

Congratulations! You've reached the final step and are one signature away from being the proud owner of our college planning franchise. Once you sign our Franchise Agreement and pay the initial fees, you will move into the onboarding process.