Low Startup Costs and High Demand for Services Attract Educators Looking To Transition From the Classroom to Business Ownership
Class 101 college planning franchise is an attractive, low-cost investment for former educators, many of whom have taught from the elementary through college level, who want to make a difference in the lives of young people and run a successful business.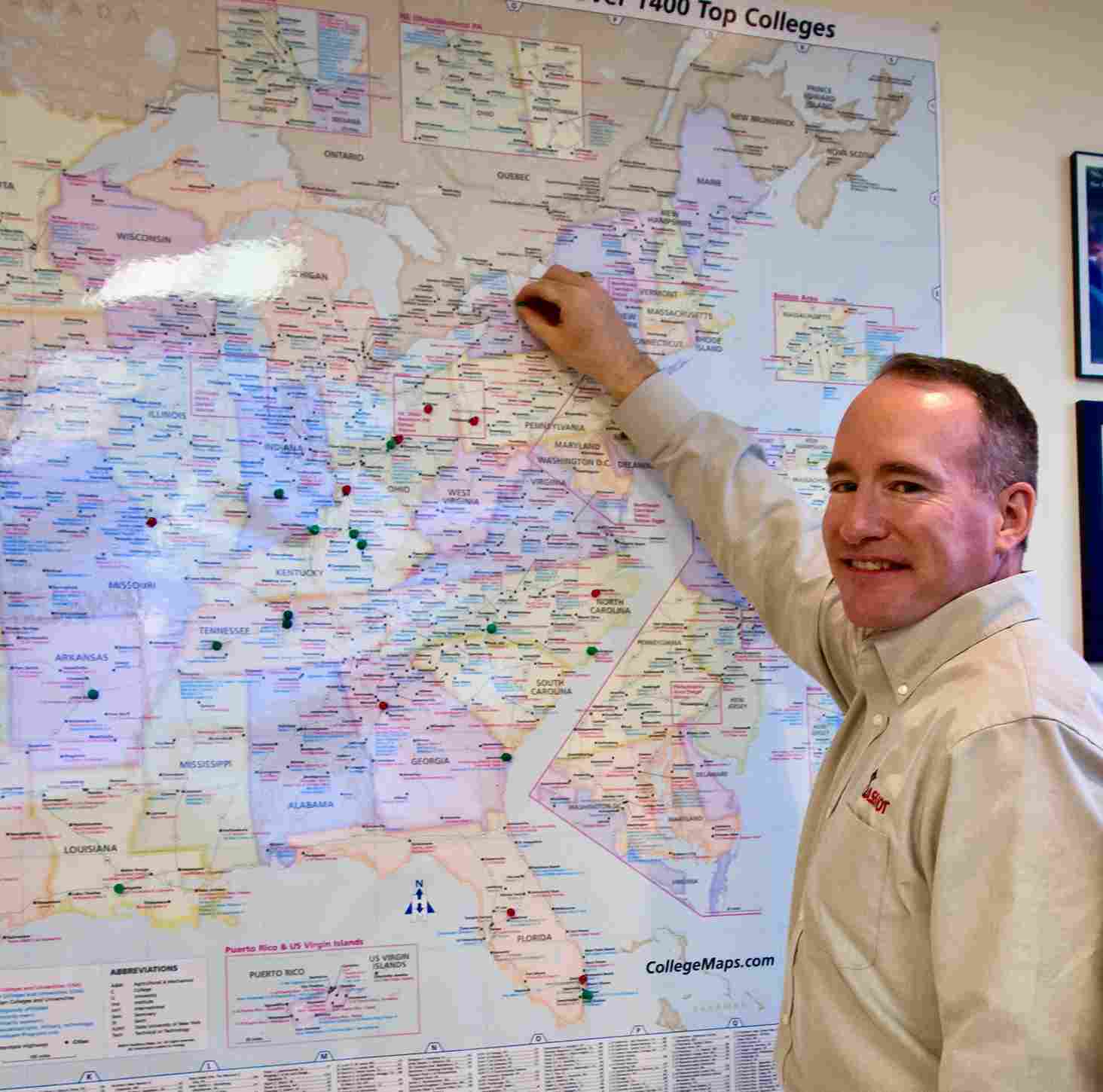 "Retired or current educators are great candidates for Class 101 ownership. They love to mentor young people and see the positive results of working with them, but perhaps not in a traditional classroom or campus setting. Class 101 is a way for them to help families in their community AND earn a good living," says Class 101 Sales Director Colleen O'Brien, who is the gatekeeper for potential franchisees interested in investing in Class 101.
Class 101 national college planning franchise helps high school students get into better colleges and qualify for higher amounts of scholarships and financial aid. The college application process is complicated and stressful, often resulting in students who get very little, or zero, financial aid and may end up at the wrong school. Class 101 addresses this need by meeting one-on-one with students once a month for hour-long sessions throughout the year, resulting in improved ACT and SAT scores and GPAs. Additionally, our college planning experts guide students as they draft a high-performance resume and powerful essays, visit schools, complete applications ahead of schedule and navigate the scholarship and financial aid processes. The results are phenomenal. Class 101 students apply to 10 schools on average and receive more than $160,000 in scholarships and aid, much more than the average U.S. high school student who applies to a handful of schools and receives about $20,000 in scholarships and aid.
With low startup costs and a proven business model backed by two decades of success, Class 101 has attracted several former teachers, school counselors, coaches and administrators to join our ranks. Take, for example, our latest franchisees in Texas, Pei J. Chen and Michael Kwong of Sugar Land who have both been elementary school teachers for many years and continue their passion for teaching as Class 101 college advisors. Two of our leading franchisees in 2017, Shawn Coats of Mesa and Donna Hill of Little Rock, Arkansas, are a former assistant high school principal and former college instructor and community college student affairs administrator, respectively.
Class 101 Owners Make a Difference While Making a Good Living
At some point educators can experience burnout, yet they don't want to quit working with students. Class 101 is an affordable business that allows them to continue to work with young people, while making a good living and staying in touch with their local educational system. Hill has built a highly successful business network in Little Rock and networks closely with area school counselors.
"My heart is really to help people and to help them be successful, and Class 101 is a great business that enables me to do just that," says Hill. "It's very rewarding to know I am making a difference in families' lives."
Donna has gotten creative in marketing her Class 101 business, and it has paid off. Her free ACT boot camps have waiting lists, and they provide a much-needed service to local high school students while helping build her business. They also have helped her establish good relationships with local counselors who see the value in her services and recommend Class 101 to families.
"The biggest high schools in the area sent emails and texts about my last boot camp, and I received 15 phone calls from parents within minutes of those going out," says Hill. "In my area there were no ACT classes offered, so my ACT classes were a great way to build business. News quickly spread about the other college planning services I offer. More and more people realize what a load this can take off their mind and for their kids. I have strangers approach me about the college planning services Class 101 offers. It's wonderful."
Class 101 also is a potentially high-profit business venture. Nina Heckler, owner of Class 101-West Tennessee, is another former educator who has found success with Class 101. Her background as a college professor and department chair in the field of Sociology and Family Studies and as a counselor have helped her build her business in 2018 and break records, reporting more than $75,000 in sales in three months.
Join Class 101 College Planning Franchise
It's the perfect time to join our growing network of franchisees. Class 101 reported a record-breaking year of expansion in 2017, and we're aiming to have 100 franchises nationwide in 2020. The initial investment to begin a Class 101 franchise is $40,490, making it a low-cost business to launch with potential for high revenue. Several of our franchisees have surpassed the $100,000 revenue mark in their first or second year. The average gross sales for our top five franchises in 2015 was $137,000, according to our most recent FDD.
Are you passionate about helping young people find the right school and saving money on college tuition? Find out more by researching our franchise website, call 859-759-0495 or request a copy of our free franchise information report.