New Portal Provides Centralized Location for Franchisee Support Materials
Centralized training and support is more important than ever as Class 101 franchise continues to grow nationwide. Our newly launched Class 101 University online platform is just one more tool we provide to franchisees so they may successfully manage and grow their business.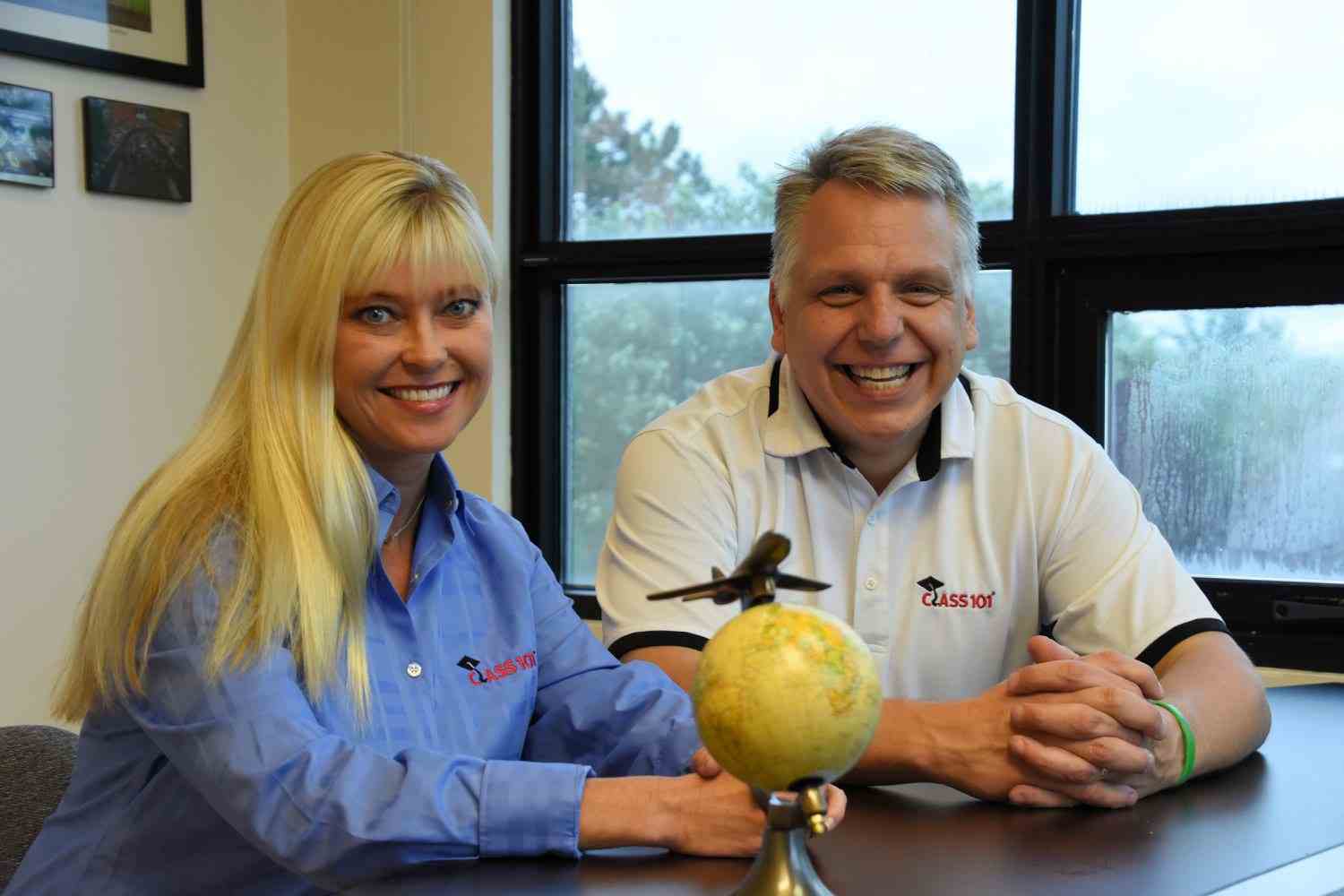 New franchisees participate in week-long training at our headquarters, and the support continues long after grand opening through weekly franchisee calls. This latest training portal, Class 101 University, is a one-stop shop for franchisees that includes worksheets, best practices, marketing podcasts and videos, branded materials and a wealth of additional information that is the culmination of Founder and CEO Tom Pabin's 20 years of success. We guide you step by step through the entire process of launching your Class 101 office to ensure you have everything you need to succeed from day one.
"As Class 101 grows, it's more important than ever to ensure we have a centralized location for marketing, training and support materials. I'm excited about the continual improvements to the resources available to our family of franchisees," Tom says. "We are building the Class 101 brand nationwide, and a strong training and support platform is critical to ensuring our franchisees' ongoing success."
Class 101 national college planning franchise helps high school students get into better colleges and qualify for higher amounts of scholarships and financial aid. The college application process is complicated and stressful, often resulting in students who get little or no financial aid and end up at the wrong schools. Class 101 addresses this need by meeting one-on-one with students throughout the year, which results in higher GPAs as well as ACT and SAT scores.
Additionally, our college planning experts guide students as they draft a high-performance resume and powerful essays, visit schools, complete applications ahead of schedule and navigate scholarship and financial aid processes. The results are phenomenal. Class 101 students receive more than $160,000 in scholarships and aid on average, compared with the U.S. high school student, who on average receives just $20,000 in scholarships and aid.
Class 101's strong franchisee support is a big draw for owners
Time and again, Class 101 franchisees cite the company's strong franchisee support as one of the reasons they signed on to be a franchise. For franchisees like Tim Brown in Tupelo, it was a deciding factor. As a former business owner, Brown has been blown away by the accessibility of Class 101's company leadership as he builds his business. "Class 101 leadership is wonderful. I can always get someone on the phone and they respond very quickly when emailed. There is a real sense of family and loyalty here. From the first time I met Tom I have felt close and cared for."
There aren't many businesses that allow you one-on-one access to corporate leadership weekly, but that's what you get with Class 101. Our strong support from the top down is one of the things Pittsburgh franchisee Izzo loves about our brand. "We have three calls each week: our Monday morning check-in plus our Friday technology and marketing calls. Basically franchisees have the opportunity to get the founder, CFO and CEO on the phone three times a week," Izzo says.
Join Class 101 college planning franchise
With a franchise fee of just $29,900, you can launch a business that offers both high potential earnings and a strong sense of pride. Several of our franchisees have surpassed the $100,000 revenue mark in their first or second year of business. We provide stellar franchisee support, essentially helping you every step of the way as you build your business.
If you're passionate about helping young people and would like the chance to make a living while helping families save thousands on college costs, Class 101 may be the business opportunity you've been seeking. We're enjoying unprecedented nationwide growth and are looking for new franchise owners who are passionate about helping young people find the right school and save money on college tuition.
Find out more researching our franchise website, call 855-592-3692 or request a copy of our free franchise information report.