Rapidly Growing College-Planning Franchise Finds the Key to Smart and Strategic Growth Is a Thorough Franchisee Recruitment Process
Class 101 Sales Director Colleen O'Brien is the gatekeeper who helps identify prospective franchise owners for our growing brand. She has helped several franchise brands build a national foothold, and her expertise — combined with a background in sales training — have helped her find the best franchisees to represent our growing company. Her passion for matching the right people with Class 101 is as strong as our franchisees' love for working with young people.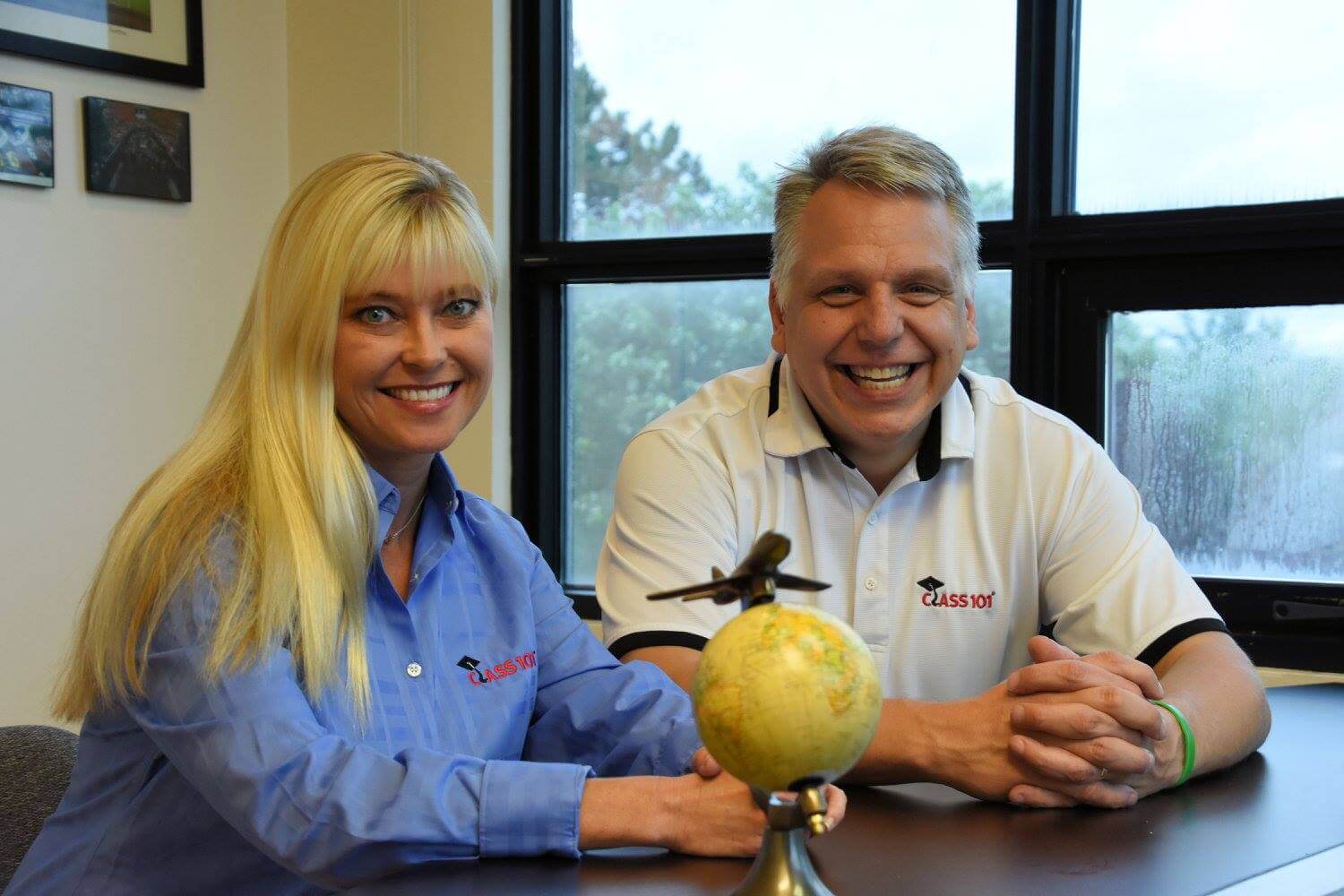 On average, O'Brien fields more than 150 queries a month from people curious about Class 101 and who are seeking a rewarding, and potentially profitable, college planning business. She definitely sees a common thread among those who are a good fit for our college planning franchise.
"The people who thrive at owning a Class 101 college planning franchise are those with a passion for helping young people," O'Brien says. "They are also genuinely excited about the business and are ambassadors for the services Class 101 provides. Passion for what we do is essential because it will come across when they are networking in the community and building their customer base."
Class 101 national college planning franchise helps high school students get into better colleges and qualify for higher amounts of scholarships and financial aid. The college application process is complicated and stressful, resulting in students who get very little, or zero, financial aid and who often end up at the wrong school. Class 101 addresses this need by meeting one-on-one with students throughout the year, resulting in improved ACT and SAT scores and GPAs. Additionally, our college planning experts guide students as they draft a high-performance resume and powerful essays, visit schools, complete applications ahead of schedule and navigate the scholarship and financial aid processes. The results are phenomenal. Class 101 students receive more than $160,000 in scholarships and aid, much more than the average U.S. high school student who applies to a handful of schools and receives about $20,000 in scholarships and aid.
Class 101 is on track toward 100 locations by 2020, thanks in part to our leadership team and O'Brien's commitment to finding the right people to join our growing franchisee family. Our growth is getting the attention of potential franchisees, as well as franchise industry experts. Popular franchise opportunity portal Franchise Gator ranked Class 101 college planning franchise as the 13th fastest-growing franchise in the nation on its annual Fastest Growing list.
Class 101 College Planners Enjoy Working With High Schoolers
O'Brien goes through a vetting process with prospective Class 101 franchisees weekly and has found that Class 101 is a good fit for those who enjoy working with young people and helping them find the best college for them at the best price. Class 101 franchisees come from a wide variety of career backgrounds, but that common thread of working with young people stands out, O'Brien says. Some have worked in secondary education, some have been in the ministry or counseling and some have worked in business. Others are parents who have successfully navigated the college application process with their own kids and have been recruited by friends and family to help their kids apply for school.
"Retired guidance counselors, teachers or current educators, youth ministers and coaches all make great candidates for Class 101. They love to mentor young people and see the positive results of working with them. Class 101 is a way for them to help families in their community AND earn a good living," O'Brien says.
Class 101 Requires Natural Networkers Who Are Great at Marketing
The ideal Class 101 franchise doesn't necessarily need prior college preparation experience but needs exemplary soft skills, such as aptitude in working with young people and networking, paired with a drive to succeed. Someone in sales who has coached local sports teams and has many ties to the community, for example, could make a great Class 101 franchisee. We also have many successful franchisees with education backgrounds — former guidance counselors, college professors and campus administrators.
"This is a very hands-on business. We need franchisees with flexible afternoons and evenings so they are available when high schoolers are available — and this includes weekends," O'Brien says. "People know what is involved in executing the business, but it's marketing the business well that's the key to success."
Networking is key to the first few months after grand opening. Our training materials provide step-by-step guidance on connecting with businesses, organizations and individuals through groups such as local chambers of commerce, BNI (Business Network International) and Rotary Club. It's also important to make connections with high school counselors and other administrators in your territory.
We Offer a Low-Cost Investment Business Opportunity
With an affordable franchise fee of $29,900 — and a total initial investment of $40,490 — our premier college planning services franchise offers a low-cost investment opportunity with a high potential return. Several of our franchisees have surpassed the $100,000 revenue mark in their first or second year. Class 101 also is ideal for team franchisees in larger markets.The average gross sales for the top five franchises in 2016 was $164,000, according to Class 101's most recent FDD.
The Class 101 business model is effective; our full suite of services, including ACT and SAT test prep workshops and DiSC behavior analyses, keeps your business pipeline full year-round, even when school is out. You can launch your business venture solo and choose to add employees as you grow, or you can remain a single owner.
For in-depth details about the Class 101 franchise opportunity, download our free franchise report. You can also learn more by visiting our research pages.