Former Youth Minister, Counselor, and Financial Planner Is Passionate About Providing Families With Much-Needed College Planning Services
Tupelo, Mississippi, franchisee Tim Brown firmly believes that our college planning franchise enables him to take the highlights of his career and life's passions — serving others and helping families save money — and run a successful business with purpose.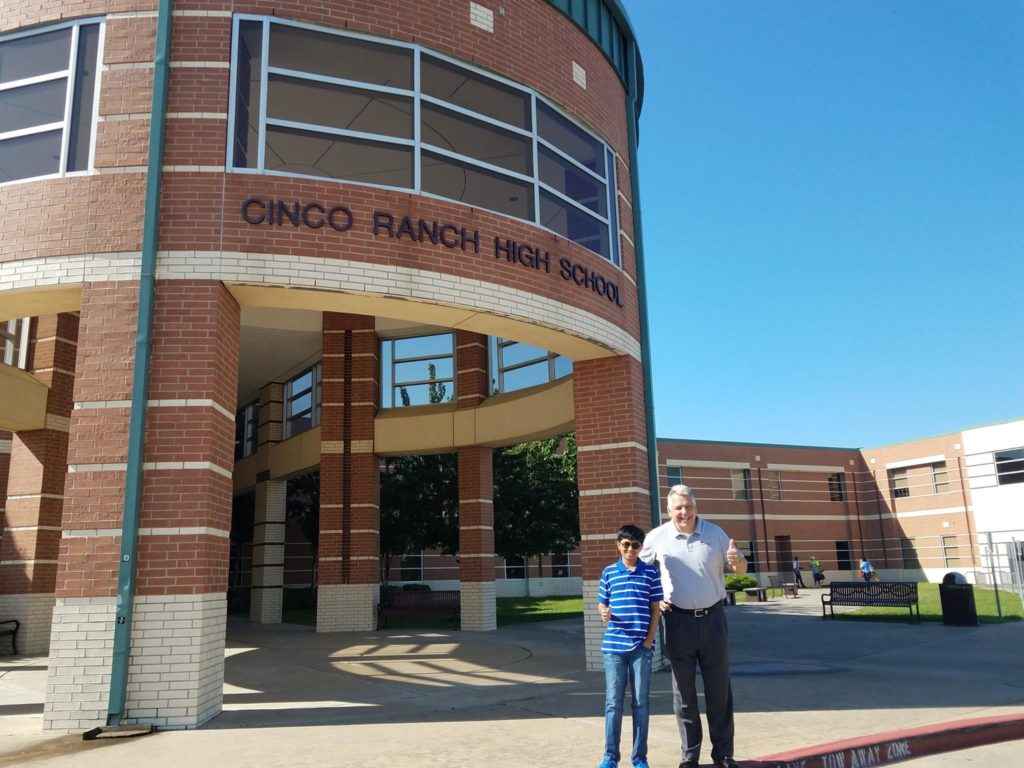 Brown opened his Tupelo Class 101 office in October and is the 30th franchisee to join Class 101. Like many of our franchisees, his career has focused on helping others. He worked as a part-time youth minister during college and taught as an adjunct professor of psychology at a local community college. In 2003 he launched a private practice facility, with a focus on family, marriage, and addiction counseling. The recession took a toll on his practice and, like Class 101 founder Tom Pabin, he became a financial planner in 2012. Although he was one of his company's top performers, Brown says passion for his daily work was missing and he traded his successful financial planning business for the opportunity to run his own Class 101 college planning franchise.
"I had known for almost a year that I was leaving financial services. Looking at my background and my passions, I wanted to find a good fit. I looked at the food truck business, the furniture industry, going back to teaching … I looked at everything," Brown says. An associate of Brown's discovered Class 101 while researching business opportunities and shared the information with Brown. "She thought it was a 100 percent fit for me. In reading about the backgrounds of the people who came to franchise ownership with Class 101 … I had them all."
Class 101 national college planning franchise is helping high school students get into better colleges and qualify for higher amounts of scholarships and financial aid. The college application process is complicated and stressful, resulting in students who get very little, or zero, financial aid and who often end up at the wrong school.
Class 101 addresses this need by meeting one-on-one with students throughout the year, resulting in the improved ACT and SAT scores and GPAs. Additionally, our college planning experts guide students as they draft a high-performance resume and powerful essays, visit schools, complete applications ahead of schedule and navigate the scholarship and financial aid processes. The results are phenomenal. Class 101 students apply to 8 schools on average and receive more than $160,000 in scholarships and aid, much more than the average U.S. high school student who applies to a handful of schools and receives about $20,000 in scholarships and aid.
We recently chatted with Brown about his first few months as a Class 101 college planning professional and what attracted him to Class 101.
Franchisee Support and Business Model Help Owners Thrive
As a former business owner, Brown found the franchise model appealing. "The franchise model is all about plug-in and play. Class 101 Founder Tom Pabin created so much and was willing to share it with others. I did not have to recreate the wheel," Brown says. "This model allows 90% to be taught to you and then 10% for you to adapt to you and your market. You just follow the guidelines and then you'll find success. Of course, you have to make it your own."
Brown has been blown away by the accessibility of Class 101's company leadership as he builds his business in Tupelo. "Class 101 leadership is wonderful. I can always get someone on the phone and they respond very quickly when emailed. There is a real sense of family and loyalty here. From the first time I met Tom I have felt close and cared for." Brown says the close-knit franchisee community has been beneficial as well. "The whole team is supportive and very encouraging. There are a couple of franchise owners I have leaned on as well. I feel like they genuinely want me to succeed. And they are proving that they are always there to help!
Class 101 Meets the Demand for College Planning Nationwide
In his nearly two decades of living in Tupelo, Brown has never encountered a company that offers college planning services like those offered by Class 101. Families are time-crunched and stressed out when it comes to the college planning process and Class 101 has a proven track record of success, helping high school seniors earn an average of $160,000 in merit-based scholarships alone. So far that track record and Brown's connections in the local community have helped him build a 100 percent referral-based client base as word spreads about Class 101's services.
"The college planning industry was vacant in my area. There were people seeking and finding nothing to assist with the search for the right school, scholarships, and help to select a major. So, when I learned that Class 101 has been successful for over 20 years, it was an answer to the need. And I felt I could meet that need," Brown says. "The need for Class 101's services is real. Most students do not get much further than looking at two schools. And those are typically the schools in their area or ones the parents/grandparents attended. It helps to assure we are looking at all the options and finding the school that fits the student and is a real fit for the family and their budget."
Join Class 101 College Planning Franchise
The initial investment to begin a Class 101 franchise is $40,490, and the potential for high revenue starts from day one. Several of our franchisees have surpassed the $100,000 revenue mark in their first or second year. The average gross sales for the top five franchises in 2016 was $164,000, according to Class 101's most recent FDD.
There's never been a better time to join Class 101 college planning franchise. We're enjoying unprecedented nationwide growth and are looking for new franchise owners who are passionate about helping young people find the right school and save money on college tuition.
Find out more by researching our franchise website, calling 859-759-0495, or requesting a copy of our free franchise information report.