Demand for Our Proven College Planning Services Fuels Franchise Growth in California and Colorado
Class 101 college planning franchise is expanding beyond our home state of Kentucky to major metropolitan cities out west. We recently signed on franchisees in San Diego and Denver, and we're on pace to have 50 total locations open nationwide by summer 2018. The San Diego launch comes on the heels of this summer's news of major expansion in Irvine, California.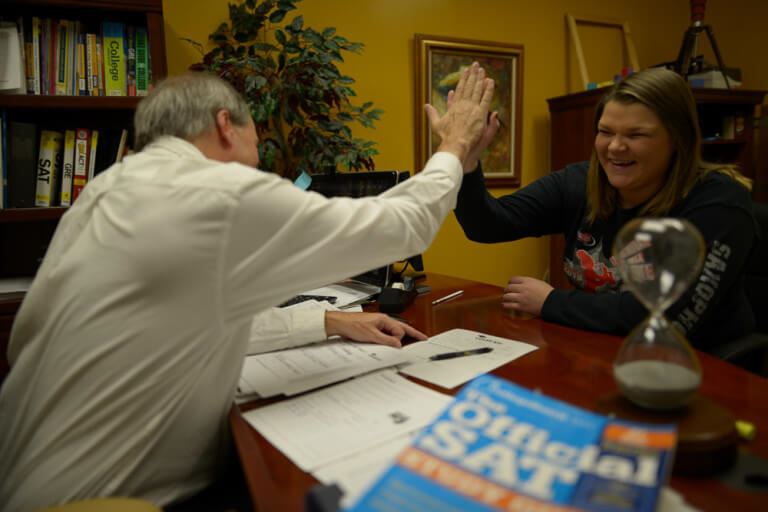 The demand for our college planning services is a nationwide phenomenon as college tuition —  and student loan debt — continue to rise. Our franchisees do well in urban and suburban locations, and the students and families we help span many demographic categories — public and private school students, honors and average students, athletes and artists. The one thing they all have in common is needing help finding the right college at the right price.
"The beauty of Class 101 is that there is a need for our college planning services everywhere. No matter what part of the country our franchisees set up shop, they can rely on an influx of high school students applying to college every fall — and they all need help navigating the confusing and costly college application process," says Tom Pabin, founder of Class 101.
Class 101 national college planning franchise helps high school students get into better colleges and qualify for higher amounts of scholarships and financial aid. The college application process is complicated and stressful, resulting in students who get very little, or zero, financial aid and who often end up at the wrong school. Class 101 addresses this need by meeting one-on-one with students throughout the year, resulting in improved ACT and SAT scores and GPAs. Additionally, our college planning experts guide students as they draft a high-performance resume and powerful essays, visit schools, complete applications ahead of schedule and navigate the scholarship and financial aid processes. The results are phenomenal. Class 101 students apply to 10 schools on average and receive more than $160,000 in scholarships and aid. In comparison, the average U.S. high school student applies to a handful of schools and receives about $20,000 in scholarships and aid.
Class 101 Is a Low-Cost Business to Launch That Offers Tremendous Personal Reward
Class 101 is a relatively low-cost business to launch, requiring very little overhead. As a franchisee you will start with building your business with little overhead with a home-based office and meeting students outside your home, expanding to develop a center to call home and build around your community by your one-year anniversary. This gives franchisees the time to build their client base and spend initial revenue on marketing.
Our team of college planning professionals also finds that working with young people and helping them build a strong foundation is very rewarding. We take the stress of the college application process off of parents, giving them peace of mind. Because of our high success rate (we help students increase their ACT scores by 3.1 points and their SAT scores by 170 points), families are also very likely to hire us to help all of their kids, as well as recommend our services to other families.
"When families learn about the phenomenal success rate we have for securing thousands of dollars in college scholarships and aid, they typically end up enrolling all their kids for our services," Tom says. "At Class 101 we are able to save families an average of more than $160,000 in merit-based scholarships alone. We have a huge referral rate once word spreads about the money we can help families save — and we offer a sibling discount, which appeals to families budgeting to send more than one child to college."
Open a Class 101 College Planning Franchise
Are you interested in joining our rapidly growing family of franchisees and bringing our college planning services to your community? The initial investment to begin a Class 101 franchise is $40,490. There is potential for high revenue from day one, and several of our franchisees have surpassed the $100,000 revenue mark in their first or second year. The average gross sales for our top 5 franchises in 2016, according to our most recent FDD, was $164,488.
There's never been a better time to join Class 101 college planning franchise. We're enjoying unprecedented growth and expansion and are looking for new franchisees who are passionate about helping young people.
Find out more researching our franchise website, call 866-345-8955 or request a copy of our free franchise information report.