Franchisees Have a Heart for Helping Teens While Enjoying Business Ownership
Outside of nonprofits, few businesses can offer both professional and personal rewards. Class 101 college planning franchise ownership is doing that, though, for our franchisees who are helping high school students get into better colleges — at a fraction of the sticker price through scholarships and financial aid.
"For anyone who wants to do meaningful work, I can't think of a better career path than franchise ownership with Class 101," says Tom Pabin, Class 101 CEO and founder. "Our franchise owners are assets to their communities, as they help families achieve educational goals while saving money. In doing so, we build lifelong partnerships and friendships with our clients. The impact of what we do extends way beyond graduation."
Every year, millions of students head to colleges and universities nationwide. Class 101 is the pioneer college planning franchise, meeting a growing demand for personalized college counseling. We help students select the best colleges, qualify for higher amounts of scholarships and financial aid and improve ACT scores, entrance essays, and resumes.
Class 101 College Planning Franchise Helps Students, Parents, and Franchisees
Opening a Class 101 franchise is a "win-win-win" for all parties involved, Tom explains. Students, parents, and franchise owners benefit when they work together.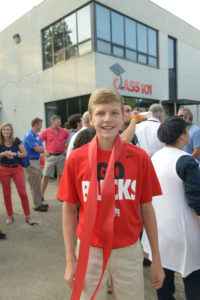 It's a win for students. Research indicates that the typical high school counseling experience is rushed and impersonal, with most students getting less than a total of 45 minutes of counseling time during their entire high school career. Class 101 offers a much-needed solution, working one-on-one with students and giving each student 30-50 hours of individual planning time.
The average Class 101 student applies to 7 schools and earns $160,000 in scholarships and financial aid. Our students also improve their ACT scores by 3 points after working with a Class 101 professional. The return is enormous; schools are much more willing to grant scholarship funds to kids with outstanding ACT scores, solid GPAs, well-written essays, and resumes that help them stand out from the crowd.
It's a win for parents. We take the stress of the college application process off of parents and become trusted mentors to students who are often more likely to listen to the expert guidance of a Class 101 counselor than to a Mom or Dad.
At each session, we work with students on setting goals and ensuring they are meeting all critical deadlines — from scholarship applications to submitting financial aid forms. The college preparation process can be a daunting ordeal, and parents and guidance counselors are unable to devote the time needed to ensure its success. With Class 101, parents have peace of mind from knowing a professional college planner is guiding their child.
Parents need help navigating the college application system and managing tuition costs. Class 101 is here to meet that need.
It's a win for franchisees. At the core of everything we do is a passion for helping young people identify and attain their goals. Class 101 franchise owners win by being able to do work that's both emotionally and financially rewarding. "It is a win for the franchisees because we get to be part of something that is bigger than ourselves," says Tom.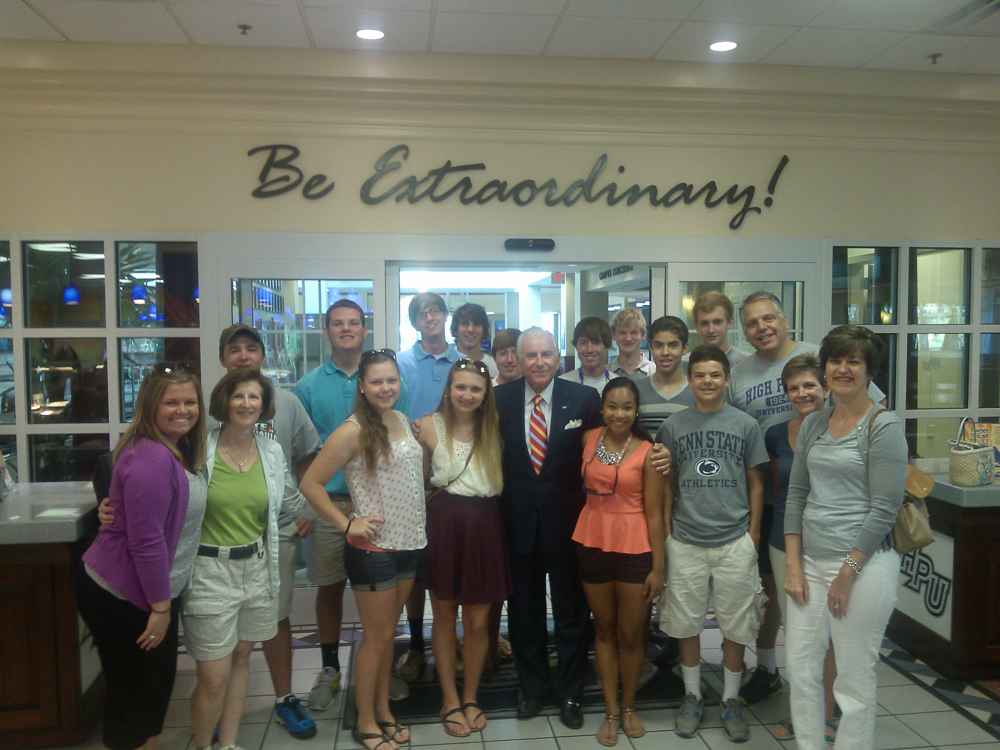 "This is truly an emotionally fulfilling business," says Karen Feamster, a former corporate auditor and franchise owner in Franklin, Tennessee. "When I was helping my own daughters through the maze-like, conundrum that is the college application process, I realized that I had a knack for it, while my friends were feeling overwhelmed. It was amazing to discover that I could do this full-time and reap so many benefits."
Find a Rewarding Career With Class 101 College Planning Franchise
With the average sale for a Class 101 franchisee at $2,800 and an impressive average close rate of 90% nationwide, Class 101 is a low-overhead business model with the potential for high revenue from day one. One of the many benefits of Class 101 franchise ownership is that you are able to do work that is both financially and emotionally rewarding.
Learn more by visiting our research pages on our website or request a copy of our free Franchise Information Report.