Class 101 has been recognized by Entrepreneur Magazine as one of 2020's Top 100 Franchises for Less Than $50,000. This recognition comes after Class 101 was ranked #441 in the Entrepreneur Franchise 500 list. This new honor was based on scores that Class 101 received for the Franchise 500 list. Key metrics for the ranking(s) included, but are not limited to, unit growth, financial strength and stability, and brand power. Class 101 was ranked #52 on this most recent list.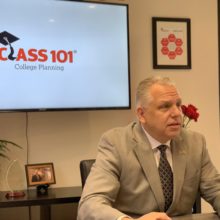 Class 101 Founder Tom Pabin began his college planning firm 22 years ago. He built a successful business in Lexington, working with hundreds of students while creating and refining Class 101's proven systems. He began franchising 12 years ago, helping franchise owners across the country to pursue that same mission in their own communities. Class 101 has now grown to 46 locations across the United States.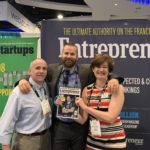 "We are excited that Entrepreneur Magazine has again chosen to recognize Class 101," says Pabin. "Our Corporate Team and our franchisees are committed to this successful business model. We are united in our mission to guide students through the college planning process while helping to make college more affordable for families. We are honored to serve in this capacity."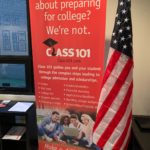 Class 101 provides assistance in every aspect of the college planning process to help all students reach their goals, and make college more affordable for families. During this time, Class 101 college advisors continue to provide those services, seamlessly transitioning to delivering Individual meetings, prep classes, college nights, seminars, and workshops remotely. Their commitment to their students remains unwavering and is the foundation upon which Pabin built the company.