Class 101 college planning franchise is a low-cost investment business that provides in-demand services for families nationwide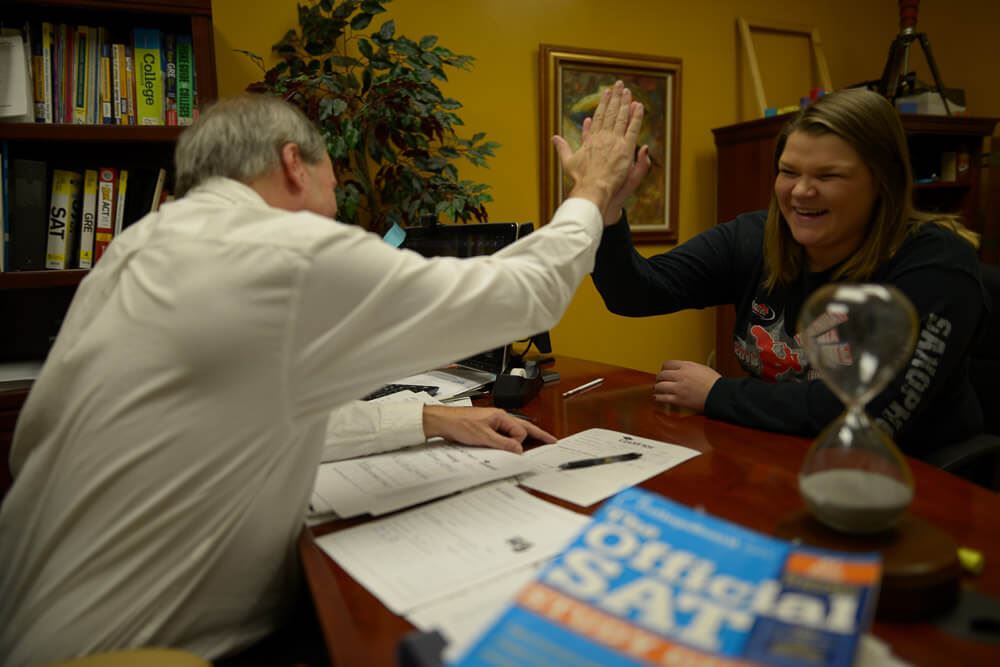 Class 101 is a national college planning franchise that helps high school students find their ideal school and qualify for higher amounts of scholarships and financial aid. We provide a solution to a rising problem for U.S. families: the college application process is complicated, competitive and stressful, resulting in students who rack up college loan debt and often end up at the wrong school.
"The college planning process can be incredibly frustrating and confusing, but it doesn't have to be," says Founder Tom Pabin. "There is a school for every student, and there are many colleges and universities that have scholarships and aid to give out. At Class 101, we help bridge that gap and help ensure college students have a successful four-year college experience that sets the stage for a successful career. Eighty percent of the students who go to college pick the wrong school or miss out on large amounts of scholarships they could easily get if they understood the process better and had better guidance earlier. Class 101 was founded to address these issues."
Class 101 is rapidly expanding across the country and we just opened a new, larger headquarters in Lexington, Kentucky, to house our growing staff who provide the support our franchisees need to succeed. We are actively seeking business-minded people who are passionate about helping millions of college-bound students recognize their full potential.
Here are five fast facts about Class 101 college planning franchise:
We Met the Rising Demand for Personalized College Planning
Millions of high school students enroll as college freshmen each fall. Too often, they miss out on tens of thousands of dollars of scholarship and grant money, and they end up unhappy and unsatisfied with their college experience. As college tuition and college debt continue to rise, so do the stakes of choosing the right school, the right major and the future career path of our nation's college-bound teenagers.
The typical high school counseling experience is rushed and impersonal. A Public Agenda report, funded by the Bill & Melinda Gates Foundation, found that 48 percent of respondents felt that their school counselor treated them like "just another face in the crowd." In fact, if a student is able to get individual time with a counselor to focus on the college process, it is often less than 45 minutes throughout the entire time they are enrolled in high school. Class 101 offers a much-needed solution, working one-on-one with students and giving each student 30-50 hours of individual planning time.
Class 101 Is a Low Initial Investment Business Opportunity
With an affordable franchise fee of $27,500 — and a total initial investment of $40,400 — our premier college planning services franchise offers a low-cost investment opportunity with a high potential return. Several of our franchisees have surpassed the $100,000 revenue mark in their first or second year.
The Class 101 business model is effective; our full suite of services, including ACT and SAT test prep workshops and guided college campus tours, keeps your business pipeline full year-round, even when school is out. You can launch your business venture solo and choose to add employees as you grow, or you can remain a single owner with our flexible business models that all feature the same low franchise fee.
Our Franchise Offers a Potentially Steady Revenue Stream
Through our one-on-one college planning sessions with students, ACT and SAT preparation classes, seminars and organized campus visits, Class 101 offers a potentially steady stream of income for franchisees.
"The key to why our business model is so successful is that we help our kids double their chances of getting into the right school and earning scholarships and aid," Tom says. "It doesn't take many students to make a college planning franchise owner successful; we aim for 100 client referrals a year, with a goal of 40 to 50 students. The average sale for a consulting retainer is $2,800, and our average closing rate is 90 percent nationwide."
Class 101 Franchisees Have a Proven Track Record of Helping Students
The Class 101 system works. We help students get into the school ideally suited for their talents, needs and career choice, AND save their family money on college fees. Class 101 students on average bump up their ACT score by 3.1 points, which can equate to significant additional dollars available to high school seniors to help lessen the blow of tuition costs.
We are able to help high school seniors earn an average of $160,000 in merit-based scholarships alone. That's a huge advantage, especially with the average college tuition and fee bill being 40% higher in 2015-16 at public four-year institutions than it was in 2005-06, and 26% higher in the private four-year sector, according to the College Board.
Class 101 Is Rapidly Expanding Across the Nation
Class 101 currently has franchise locations in Arkansas, Kentucky, Georgia, Louisiana, North Carolina, Tennessee, Virginia, Ohio, Florida and Indiana.
"Class 101 is a simple business model to get up and running, and we provide franchisees with everything they need to be successful," Tom says. "With plans to expand to 100 locations by 2020, we offer an excellent opportunity for business-minded people who have a passion for helping high school kids and their families."
Learn More About Class 101 College Planning Franchise
For in-depth details about the Class 101 franchise opportunity, download our free franchise report. You can also learn more by visiting our research pages.