Class 101 College Planning Franchise Continues to Grow Nationwide and Builds Support Staff at Our Lexington Headquarters
As Class 101 franchise continues its rapid growth across the country, support staff at our new Lexington, Kentucky, headquarters provide a comprehensive suite of resources to help our franchisees as they build their businesses.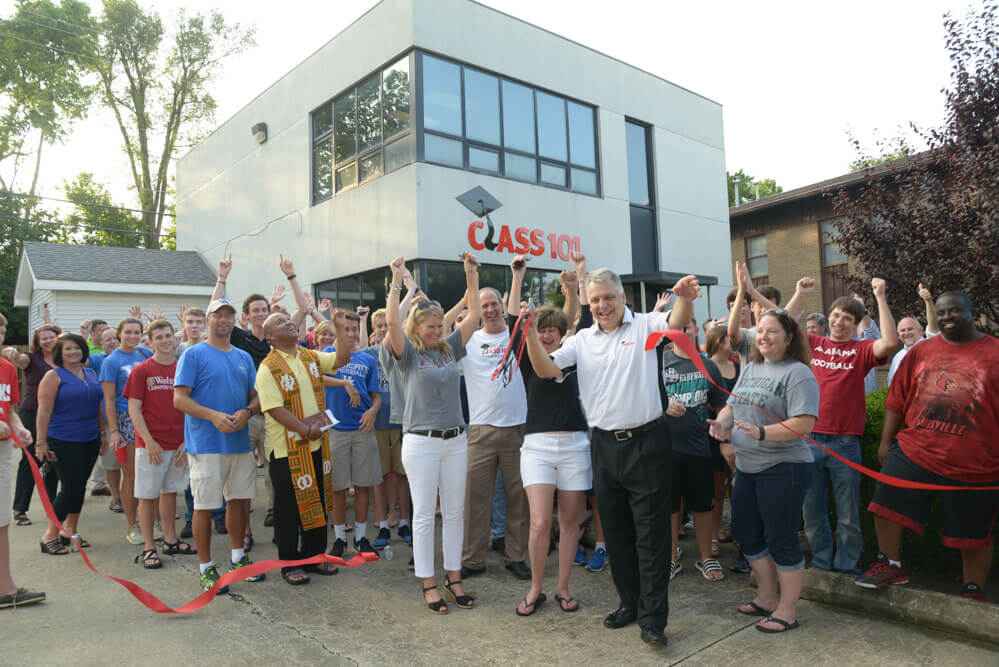 Class 101 is a national college planning franchise that helps high school students get into better colleges and qualify for higher amounts of scholarships and financial aid. We address a common problem: the college application process is complicated, competitive and stressful, resulting in students who don't get enough, or any, financial aid and often end up at the wrong school.
"We are really excited about our new home office space. As we expand, we are focused on providing top-notch support to help our franchisees succeed," says Tom Pabin, CEO and founder of Class 101. "We are ramping up quickly as demand for our college planning services grows and as word spreads about the amazing results our students get in terms of higher ACT scores, scholarships and financial aid. There's a big demand for the services our franchisees provide."
For educators, guidance counselors, youth pastors and others with an entrepreneurial mindset, Class 101 offers a great opportunity to operate a low-overhead business while positively impacting the lives of young people. The Class 101 support team helps franchisees as they network and build their client base.
New Team Members Support Our Growing Franchisee Network
Joining Class 101's Betsy Filchak, our director of franchise relations, at our Lexington home office is Nancy Sabol, associate finance director, and Lindsey Lutman, social media director. Nancy's duties include overseeing monthly sales and revenue reports, and Lindsey provides training to franchisees on social media use, in addition to managing the official Class 101 Facebook, Instagram and Twitter accounts.

Our 2016 openings include new locations in Charlotte, North Carolina; Lafayette, Louisiana; and Wilmington, North Carolina. "As our family of franchisees grows, I'm excited to have these new team members to provide support. We are building the Class 101 brand nationwide, and having a core support team in place is critical to ensuring our franchisees' success," Tom says.
Learn More About Class 101 College Planning Franchise
The Class 101 business model ensures that owners have a steady stream of revenue throughout the year, not just during the school year. Franchise owners have three ways to generate revenue: classes to prepare students to excel at the ACT and SAT, organized campus trips and retainer agreements for one-on-one consulting services. Class 101 is a low-overhead business model with the potential for high revenue from day one. Several of our franchisees have surpassed the $100,000 revenue mark in their first or second year. The average gross revenue for our top 5 franchises in 2015, according to our most recent FDD, was $137,000.
For in-depth details about the Class 101 franchise opportunity, download our free franchise report. You can also learn more by visiting our research pages.