How a Mom Went From Helping Her Daughter Successfully Apply to College to Our Top Franchisee — Three Years Running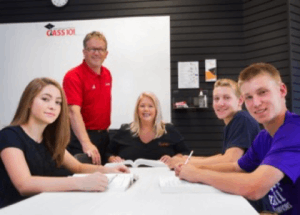 Class 101 Franchisee of the Year winner Kim Stegemoller successfully guided her older daughter Alyssa through the college planning process, or so she thought until she realized the impact of her daughter's SAT score.
"We got to her financial aid meeting and the financial aid counselor said, 'if you had two more points on your SAT you'd be receiving $9,000 in merit money not just $2,000.' Our jaws dropped. We had actually hired an SAT tutor for her. I went to work to pay that bill for Purdue. Every penny I made went towards tuition," Kim recalls.
Two years later at Kim's 50th birthday party, her brother told her he had met a man who reminded him of her. He told Kim that he had hired the college admissions planner to help his oldest daughter. "I literally grabbed my brother's hand and walked out of the room because it was too loud and said, 'I want to hear about this now.'"
Little did Kim's brother know that she and her husband, Randy, had been researching college planning businesses online for two years after the frustrating realization that their daughter could have earned a bigger scholarship with a slightly improved SAT score. Her brother told her the college planning advisor they had hired was interested in franchising. That advisor was Class 101 Founder and CEO Tom Pabin.
Kim and Randy didn't hesitate to meet Tom to learn about the potential with Class 101, driving to meet him in Louisville, Kentucky, the halfway point between Bloomington and Lexington, just three days after her discussion with her brother. Less than a month later she gave notice at her job and launched her highly successful franchise with her husband, Randy, which was the first franchise location outside our founding state of Kentucky. The duo has received the Franchisee of the Year award for three consecutive years at Class 101's annual convention.
"We knew Class 101 was right for us. We just felt like God had gift-wrapped it and put it on a silver platter for us. Class 101 gave us the tools we needed that we lacked as individuals to help kids and to help more than three or four kids and actually make money. It was an answer to prayer and my brother introduced me to it," Kim says. She loves telling the story about how she discovered Class 101 to each new family she signs on.
Kim's revenue has steadily increased every year, quadrupling from 2012 to 2015. Because of the success of her Class 101 franchise, she and her husband Randy have found personal satisfaction and pride, as well as a new level of economic stability.
"We've been so blessed with this business and it's just been, literally, life-changing for our family. My oldest daughter Alyssa tells Danielle and Harrison [Kim's younger children] that they live in a different family. Before opening our Class 101 franchise we were always strapped for money. We all went on a family cruise for Christmas last year. Alyssa is 24 now and works and lives out in San Diego, and we didn't allow her to pay a dime toward the vacation. We said, 'no this is our gift to you,'" she says.
Tom says that Kim exemplifies Class 101's ability to find people's passion and turn it into a purpose. "Our franchisees love our culture and what we are about. We are always trying to improve and that's how we differ from our competitors. Everyone in our franchise system is on the same page," Tom says.
We recently chatted with Kim about her passion to help students succeed.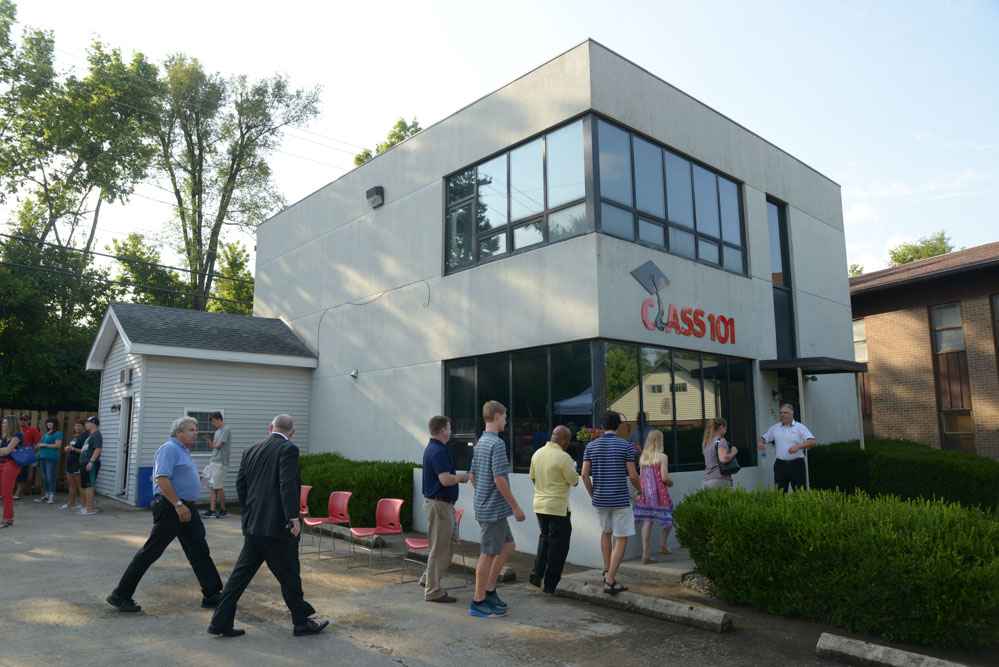 What makes Class 101 different from other college planning services?
I personally feel like the sky's the limit as far as potential for franchisees. It's really whatever you are willing to put into it.
The tools are unique, especially our trend sheets. I don't know anybody who has trend sheets for testing like us. My middle daughter, currently enrolled at Colorado Christian University, started with a 21 out of 36 on the ACT, and she ended up with a 29 because we were able to hone in on her areas of weakness and fix them. For her first year at Colorado Christian, we just paid $6,000. For her sophomore year, we paid just $2,500 out of pocket.
What is the potential for growth for a Class 101 franchisee?
I personally feel the sky's the limit. I think it's whatever you are willing to do so long as you have the desire to help kids and the willingness to work hard.
Tell us about one of your favorite success stories.
Although all our students are successful, Shelby Williams, who is pictured on the back of the Class 101 folder, is one of our best success stories. Shelby's story is similar to my daughter Danielle's. She had OK college entrance exam scores, but she really wanted to go to Indiana University's Kelley School of Business, the number one undergraduate business school in the country. You have to have a 30 on the ACT to get into IU Kelley. I always have the kids aim high so we went for 33. Shelby is now attending IU Kelley on an honors scholarship that covers room and board, tuition, and expenses, AND a living stipend is given to her each year. She not only attends IU she gets paid to go to Indiana University. It's amazing just how much money has been given to her. Her mom has sent me several referrals, and we are now working with her younger sister.
How many students do you help a year?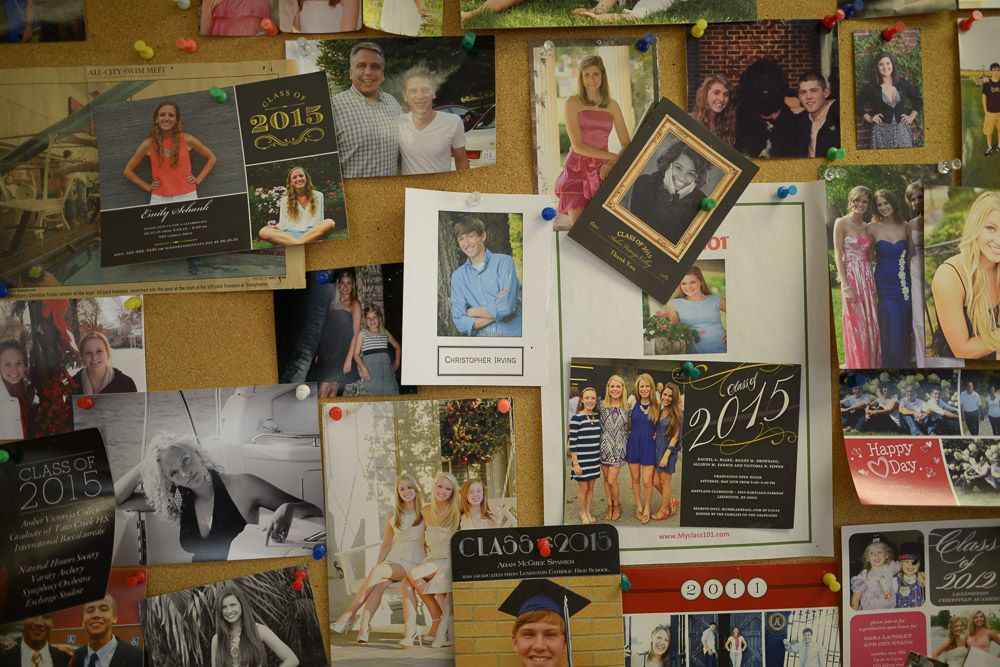 35 to 40 a year, which is a good number to manage per graduating class. I have some kids who just do ACT or SAT test prep with me. I always aim for 35 and typically have a few last-minute students sign on.
How do traditional high school guidance counselors fall short?
They don't track the scores as we do. They're just overwhelmed by the sheer numbers of kids plus they don't know the requirements for all the different colleges and universities like we do. We also know the family's budget. The system isn't really broken; high school counselors are just overworked.
What is the most fulfilling part of being a Class 101 franchisee?
Flexibility. I was gone for two weeks this year at spring break and last year I took two weeks off for a cruise at Christmas. I also took 10 days off for Thanksgiving. Last December was my biggest month ever and I did not work for 10 days.
Learn More About Class 101
For in-depth details about the Class 101 franchise opportunity, download our free franchise report. You can also learn more by visiting our research pages.