Rapid Expansion of Class 101 College Planning Franchise Sparks Growth of Lexington Headquarters
Class 101, a rapidly growing college planning franchise, celebrated the grand opening of its new Lexington, KY national headquarters recently. The new facility will house franchise operations, training and support needed to meet franchise system growth in the years ahead.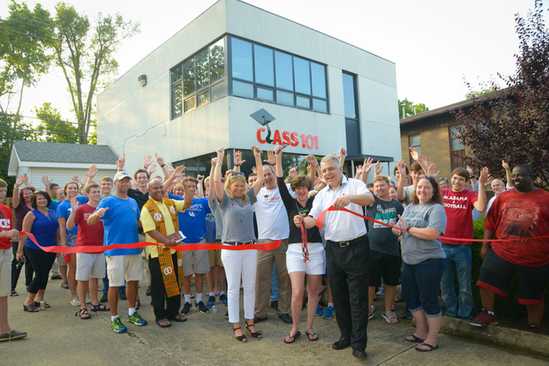 Class 101 is a college planning franchise that helps high school students prepare for college, conquer the college admissions process well in advance of their peers and qualify for much more scholarship and grant money. Class 101 is a great alternative to an educational or tutoring franchise, with an initial investment ranging from $40,400 to $57,600. Franchisees work with 40-60 students at a time and have potential to generate high income levels.
"I am incredibly thankful for the growth Class 101 has experienced. We are really excited about our new headquarters and our ability to provide stellar support to help our franchisees succeed." says Tom Pabin, founder of Class 101. "After 15 years of growth we are ramping up quickly as more and more families find out about our much needed college planning services."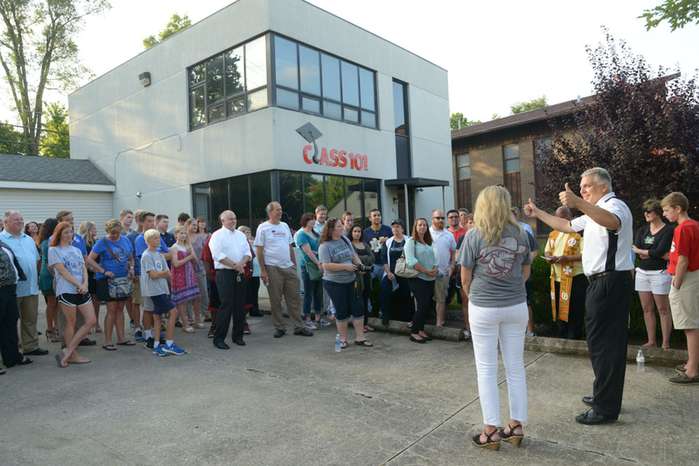 The grand opening comes on the heels of dramatic interest in Class 101 franchise operations and a projected 50 new locations opening over the next two years. Our growing franchise gives educators, guidance counselors, youth pastors and others with an entrepreneur mindset the chance to make a great living while making a tremendous positive impact on the lives of young people.
Class 101 Provides a Much Needed Service That Produce Amazing Results
Class 101 is a great business for somebody who is passionate about helping young people. A background in teaching is not required, just a passion for hard work, great organizational skills and a desire to help families. The college application process is complex and costly which results in thousands of students who spend too much on college and often end up at the wrong school.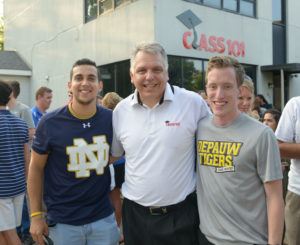 "At Class 101 we are set out to change the college planning system, which places a tremendous amount of unnecessary stress on families. We believe the system is broken and results in kids going to schools that aren't a good fit and getting saddled with debt," says Tom. "Our methodical system at Class 101 helps kids find the college or university that is their perfect match, resulting in a much happier college experience and a jump start on a satisfying career path."
The average Class 101 student client gets 40 to 50 hours of personal time with their college planning professional. In contrast, the typical high school guidance counselor can only devote an average of 30-45 minutes of college planning time with students over the entire course of their entire four-year high school career. Class 101's proven system results in better grades, higher ACT and SAT scores and compelling college entrance essays that help high school seniors find the perfect college at the perfect price. We are able to save families an average of $240,000 in merit-based scholarships alone. With college costs rising at a rate of 6% above the rate of inflation (long-term), that is an incredibly attractive ROI.
Learn More About Class 101
For in-depth details about the Class 101 franchise opportunity, download our free franchise report. You can also learn more by visiting our research pages.