Students and Parents Alike Endorse the Premier College Planning Franchise
When it comes time for students to head off to college, parents and their teens alike become overloaded by crushing waves of information, only to be tackled later by the tsunami that is the first fee bill. Enter Class 101, the premier college planning franchise created by college planning consultant Tom Pabin.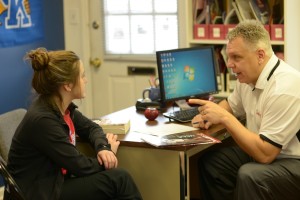 Working with students across all four years of high school, Class 101 consultants coordinate the student's college preparations, from building test-taking and study skills to helping them research and select the perfect college. Once accepted, Class 101 assists in securing the valuable scholarship dollars that help reduce costs and drive down potential student debt.
"For most of our parents, it's the prices," says Class 101 founder and CEO Tom Pabin, who adds that the price of a four-year degree at public universities begins at $20,000, while private colleges can cost upwards of $50,000. Further complicating the picture for parents are the stair-stepped effects of multiple children — when three, four or even five children head off to college back to back. "When you start adding that up, it's three, four, even five hundred thousand dollars of college costs."
Helping with that cost is one of Class 101's two main missions. The second part of the mission is assisting students and parents navigate the complexity of the college decision. With thousands of student-graduates and their college success stories, Class 101's track record speaks for itself.
Here are a few of the things our parents and students have to say about what Class 101 has meant in their lives.
Students Rely on Class 101
Joe Sternberg started working with Class 101 in 2014, at the start of his junior year. At the time, he knew that the majority — roughly 85%, in fact — of his classmates were planning to attend the hometown school, the University of Kentucky. Joe wanted to weigh his options carefully.
"The options that are there, outside of conduct, are just more distinct and give you more opportunities, many that people may not have considered otherwise," Joe says. Class 101 opened up those horizons for Joe, who followed in his sister's footsteps working with the college planning franchise. "I looked, and Tom helped me narrow my choices to a southern school no further north than Virginia. He introduced me to a lot of schools, smaller schools, medium schools, and even some larger ones, as well."
Student Brennan Burke interned at the Class 101 corporate offices, and she got to know first-hand how much work Tom puts into each student. She especially valued the attention he paid to college preparation.
"College prep hits you like a brick wall, because you don't expect it coming," says Brennan, who saw her ACT scores improve from 24 to 27 while working with Tom and Class 101. She was able to improve in part due to the confidence that comes with having someone in her corner. "I just like having that person who really has your back, because senior year is definitely more stressful."
For Joe, Tom laid out a 19-step process to succeed. "It sounded intimidating, but Tom came to me with the deadlines. He got me working on them starting in July of 2015, and I was done with over half of them by the time my senior year started."
Before it was over, Joe applied to 9 schools, wrote 9 essays, and he knows his life would be much different without Class 101.
"I probably would have ended up going to UK," he says.
Parents Value the College Planning Franchise
Kelly Healy turned to Class 101 when it came time for his daughter to begin exploring college. While he knew she was headed to college, for the first time he felt powerless to provide the kind of guidance and assistance parents hope to give their kids.
"When your kids start talking about it, you're completely naive," Kelly says. Parents today know little of the application process, how to find and apply for scholarships, or even how students might boost those all-important test scores. Class 101 gave Kelly the peace of mind he needed. "It was so much easier, almost like we had a crystal ball."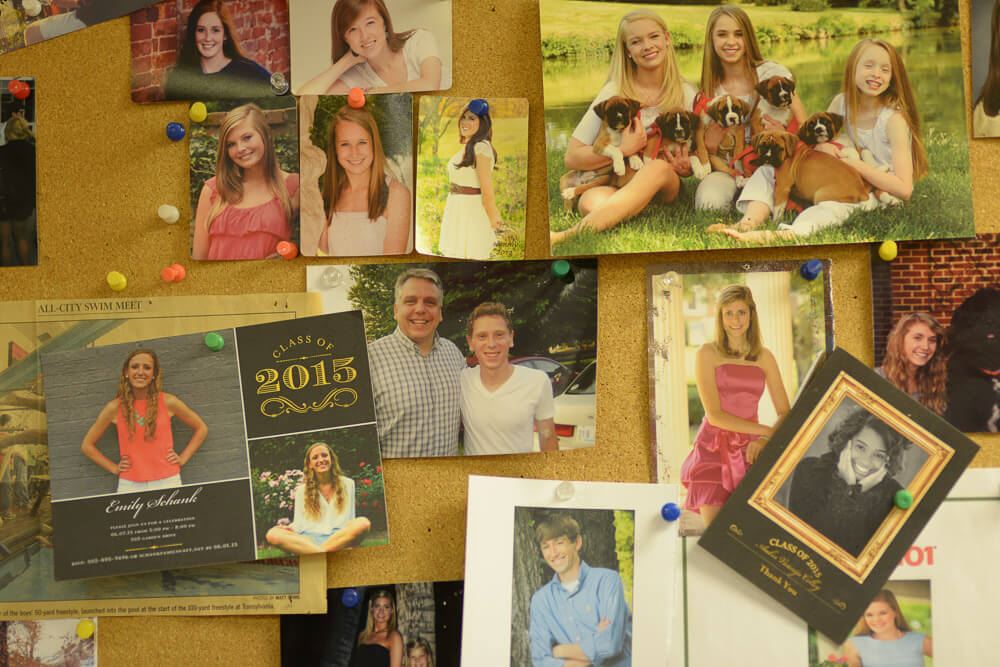 Working with Tom and Class 101, Kelly was amazed at how quickly his daughter developed into a college contender. The greatest satisfaction for this dad was discovering his daughter had developed a detailed plan to succeed in applying to and paying for college. Her growth wasn't limited simply to getting into college, either. Kelly says Class 101 made her a more rounded individual, as well.
"It was fascinating to watch our daughter mature through the process," Kelly says. For parents like Kelly, it's clear that Class 101 is a valuable service, one that he and thousands of other parents rely on as each new kid gets ready to go off to college. As he puts it, "There's a need out there, but to have a turn-key franchise where there is such a need in our high school system, there's no doubt this will win."
Learn More About Class 101
For in-depth details about the Class 101 franchise opportunity, download our free franchise report. You can also learn more by visiting our research pages.