Class 101 Launches New Location in Little Rock, Arkansa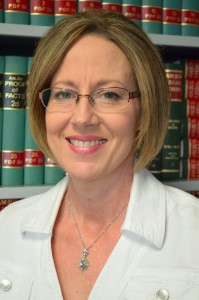 Donna Hill, Class 101's tenth college business franchise owner, in Little Rock, Arkansas
We would like to welcome Donna Hill as Class 101's tenth college planning franchise owner!
Donna has been involved in education for the past 30 years. She earned a master's degree in professional and technical writing while homeschooling her five children. Upon completing that degree, she became an English faculty member at College of the Ouachitas and was eventually promoted to Vice President of Student Affairs. A true lifelong learner, she earned a second master's degree in higher education leadership and hopes one day to earn a doctorate in education.
Through her experiences at the college, Donna became a statewide advocate for student success, both at the high school and the college levels. She received a developmental education specialist certificate from Appalachian State University and works diligently to help students test out of remedial courses in college. Donna believes that given the right tools, all students can achieve success.
Class 101 College Planning Franchise Helps Students Achieve Their Goals
Class 101 college planning franchise is a national corporation with two objectives: First, we want to help every high school student go through the process of preparing for college. And second, we want to help all parents pay less for college. Our mission is to provide families with expert guidance in the college search, admissions and financial aid process. Our dedicated counselors help high school students identify their college goals, as well as support them in the steps necessary to achieve those goals in the most cost-effective manner possible. Our goal is to see our students achieve theirs.