Class 101 Names Franchise Industry Veteran to Leadership Position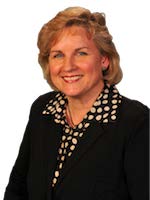 For more than a decade, Colleen O'Brien has been in the franchise industry, primarily in Franchise Development. She has worked with countless individuals to help them through the Franchise Discovery and Award process.
Colleen is a graduate of Purdue University, and received her MBA from Kellogg Graduate School of Management at Northwestern University. She enjoys working with aspiring entrepreneurs to help them make an informed decision regarding a Class 101 college planning franchise. She authored the No. 1 International Best Selling Book on Amazon called The Franchise Game – Discover the 7 Strategic Moves to Buying a Winning Franchise.
Colleen resides in Indianapolis, Indiana, with her husband Dan, and their two children, Kelly and Jimmy.
Class 101 College Planning Franchise Helps Students Achieve Their Goals
Class 101 college planning franchise is a national corporation with two objectives: First, we want to help every high school student go through the process of preparing for college. And second, we want to help all parents pay less for college. Our mission is to provide families with expert guidance in the college search, admissions and financial aid process. Our dedicated counselors help high school students identify their college goals, as well as support them in the steps necessary to achieve those goals in the most cost-effective manner possible. Our goal is to see our students achieve theirs.