Our Low-Cost, Low-Overhead College Planning Franchise Is Booming in a Market With Little to No Competition
What makes Class 101 a best-bet investment opportunity for entrepreneurs who are passionate about helping high schoolers realize their dreams of a college education? For starters, Class 101 is a low-cost investment opportunity with a proven business model that is easy to launch and easy to operate. Our college planning professionals provide a much-needed service to families in an expansive market where we face little to no competition.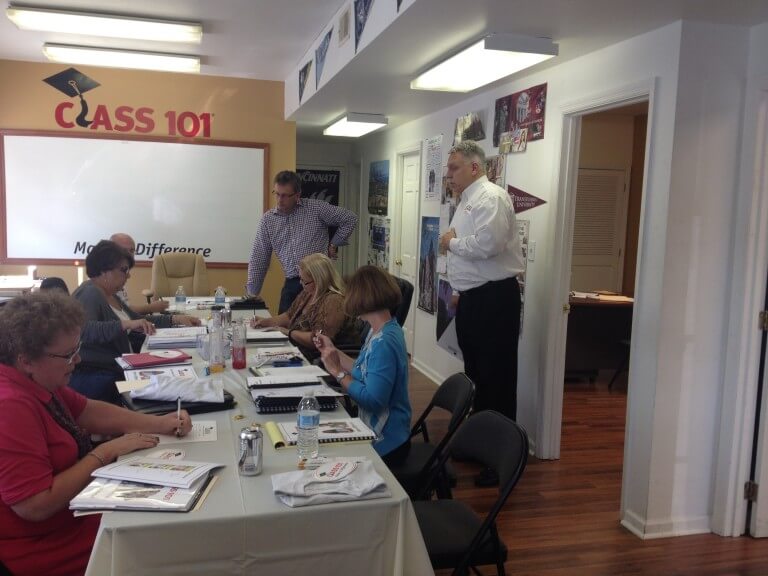 Our national college planning franchise helps high school students get into better colleges and qualify for higher amounts of scholarships and financial aid. We provide a solution to a common problem facing U.S. families — the college application process is complicated, competitive and stressful, resulting in students who don't get enough, or any, financial aid and who often end up at the wrong school. Our franchise is the perfect fit for entrepreneurially minded individuals with a desire to help make a positive impact on the lives of young people.
"Class 101 meets a growing need facing families nationwide who are stressed by rising college costs and the complicated college application process. We continue to launch new locations in key markets, we just opened our new expanded headquarters in Lexington and we provide a roadmap to success for entrepreneurs with a real heart for helping high school students," says Tom Pabin, Founder of Class 101.
There aren't many franchise opportunities you can purchase for less than $45,000 with the performance potential that Class 101 offers. Our franchisees may surpass the  $100,000 plus range after their first year. Now is the opportune time to bring Class 101 to your community and experience first-hand the stellar support our franchisees receive while quickly ramping up their businesses.
Here are three reasons why you should bring Class 101 to your community:
Proven Business Model Helps Franchisees Launch Successfully
One of our newest franchisees, Hollie Holt in Nashville, set a company record for 30-day launch sales, attributing her blockbuster launch to our organized business launch playbook.
"I followed the plan and the steps provided by Founder Tom Pabin and the Class 101 headquarters support staff, " Hollie says. "That is the value of a franchise model; it maps out what is tried and true."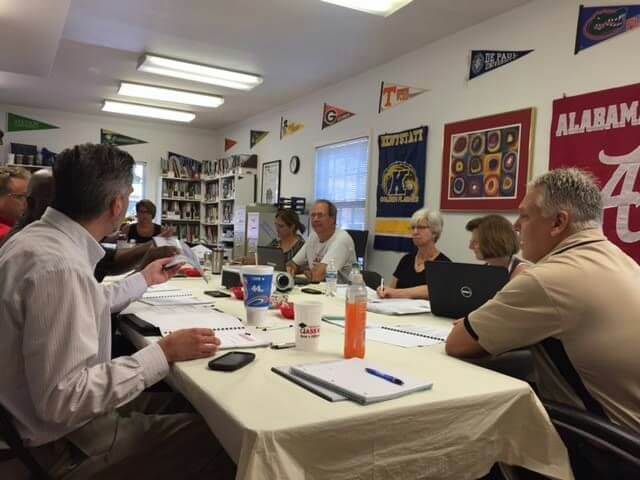 We provide franchisees with all the tools and resources they need to make it through the often challenging launch phase of their businesses. We also have a dedicated home office team who helps every step of the way and a close knit family of franchisees.
Class 101 Is a Low-Cost Investment With High Potential Returns
With an affordable franchise fee of $27,500 — and a total initial investment of $40,400 — our premier college planning services franchise offers a low-cost investment opportunity with a high potential return. Several of our franchisees have surpassed the $100,000 revenue mark in their first or second year. We also offer three models of franchises: single owner; team franchise (two planners); and educational centers (multiple planners), all for the same low franchise fee.
Class 101 is not a seasonal business. Our college planning franchisees work with students year-round. Our full suite of services, including ACT and SAT test prep workshops and guided college campus tours, keeps your business pipeline full 365 days a year. Franchisees don't need a huge client base to make a great income. The average sale for a consulting retainer is $2,800, and our average closing rate is 90 percent nationwide.
Franchisees Face Little to No Competition in an Exploding Market
Millions of high school students attend college as freshmen each fall. Too often, they miss out on tens of thousands of dollars of scholarship and grant money, and they end up unhappy and unsatisfied with their college experience. Parents often don't know where to turn and when they hear about our amazing results — we help students secure an average of $160,000 merit-based scholarships alone — they can't wait to sign up for our services.
Helping students improve their grades and college entrance exam scores is just part of what we do, but the payoff is big for parents faced with the possibility of staggering student loan debt. The average college tuition and fee bill was 40% higher in 2015-16 at public four-year institutions than it was in 2005-06, and it was 26% higher in the private four-year sector, according to the College Board. More than 40 million Americans are saddled with student loan debt — collectively amounting to a staggering $1.3 trillion, and that figure is growing at the terrifying rate of nearly $3,000 per second, according to Experian. This issue isn't going away anytime soon, and Class 101 is here to help parents offset the cost of college.
Learn More About Class 101 College Planning Franchise
The Class 101 business model ensures that owners have a steady stream of revenue throughout the year, not just during the school year. Franchise owners have three ways to generate revenue: classes to prepare students to excel at the ACT and SAT, organized campus trips and retainer agreements for one-on-one consulting services. Class 101 is a low-overhead business model with the potential for high revenue from day one. Several of our franchisees have surpassed the $100,000 revenue mark in their first or second year. The average gross revenue for our top 5 franchises in 2015, according to our most recent FDD, was $137,000.
For in-depth details about the Class 101 franchise opportunity, download our free franchise report. You can also learn more by visiting our research pages.