Former Educators Are Excited to Bring Our College Planning Expertise to Families to Northwest Florida
Class 101 closed out 2018 on a strong note, opening a second Florida location north of Destin in Crestview. The latest Class 101 in the Sunshine State is co-owned by two former educators with expansive careers — Dr. Naomi G. Barnes and Dr. Patrice Williams-Shuford.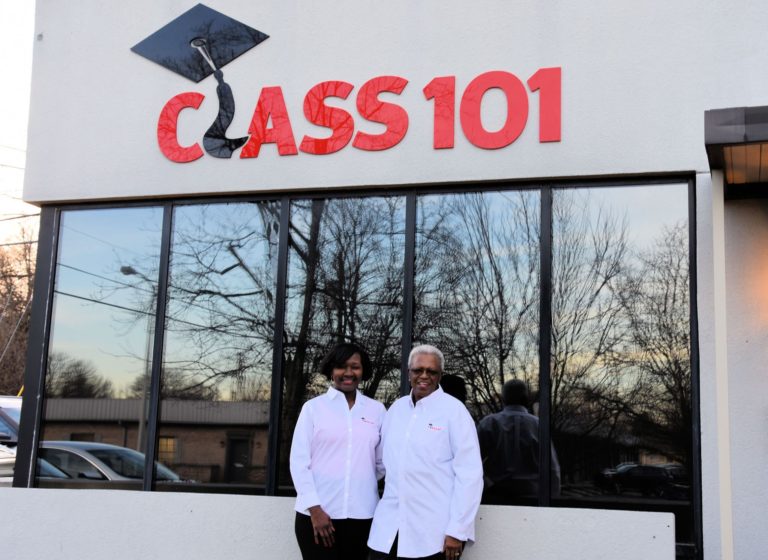 Barnes has been a teacher, resource specialist and principal. She also has been a lead teacher at the Department of Juvenile Justice in her community. Williams-Shuford earned her B.S. degree in English and Psychology from the University of South Alabama. She spent her career in education as an English teacher, an English professor and a post-secondary advisor and administrator. The newest Class 101 co-owners understand the importance and value that education brings to the lives of young people, and they discussed that recently in a profile in the Crestview News Bulletin: "Proper planning yields successful students."
The Crestview grand opening is just one of many that occurred in the fourth quarter of 2018, and founder and CEO Tom Pabin anticipates more growth in 2019 — in Florida and nationwide. "We're getting ready to open in our 22nd state in cities — from Los Angeles and Sacramento, to Boise down to Miami, and all the way up to Philadelphia and New York," Pabin says. "We think we're really at only about 10 percent of where we could be. We're just beginning to see the potential for growth."
Class 101 national college planning franchise is helping high school students get into better colleges and qualify for higher amounts of scholarships and financial aid. The college application process is complicated and stressful, resulting in students who get very little, or zero, financial aid and who often end up at the wrong school.
Class 101 addresses this need by meeting one-on-one with students throughout the year, resulting in improved ACT and SAT scores and GPAs. Additionally, our college planning experts guide students as they draft a high-performance resume and compelling essays, visit schools, complete applications ahead of schedule and navigate the scholarship and financial aid processes. The results are phenomenal. Class 101 students apply to seven schools on average and receive more than $160,000 in scholarships and aid, much more than the average U.S. high school student who applies to a handful of schools and receives about $20,000 in scholarships and aid.
Class 101 Continues to Rack up Industry Recognition
Class 101's growth and momentum are gaining industry recognition, earning Class 101 several spots on go-to rankings for the franchise industry. Franchise Gator named us an Emerging Franchise to watch for the second year in a row. The popular franchise opportunity portal also named Class 101 as the 13th fastest-growing franchise in the nation in 2018 on its annual Fastest Growing list, up from 15th place in 2017. Entrepreneur also has recognized our college planning franchise as a Top Franchise Opportunity for Less than $50,000.
"Class 101 is really just beginning to ignite nationwide, and it's a business concept that does well in cities large and small," says Pabin, who launched his college planning business nearly 22 years ago. "We've helped more than 5,000 students successfully navigate the college application process. Those students have attended over 300 colleges around the world and received more than $254 million in scholarships by working with Class 101, and we're just getting started!"
With this growth momentum and increased brand recognition, there's never been a better time to open a Class 101 college planning franchise. The need for college planning services continues to grow, along with the price tag of public and private school tuition. Financial aid is failing to bridge the gap between those costs and what families can afford, according to the College Board Report, and parents are looking for a solution. That solution is Class 101.
Join Our Growing Family of College Planning Franchisees
If you're passionate about helping young people and would like the chance to make a living while helping families save thousands on college costs, Class 101 may be the business opportunity you've been seeking. We're enjoying unprecedented nationwide growth and are looking for new franchise owners.
Find out more by researching our franchise website, calling 855-476-1028 or requesting a copy of our free franchise information report.