Continued National Growth and Momentum Mean Continued Improvements to Technology and Training
Strong training and support are more important than ever as Class 101 college planning franchise expands into more cities from coast to coast. Our network of franchisees recently convened at Belmont University in Nashville, Tennessee, for an in-depth team training event — one of many programs Class 101 organizes to help franchisees grow their business.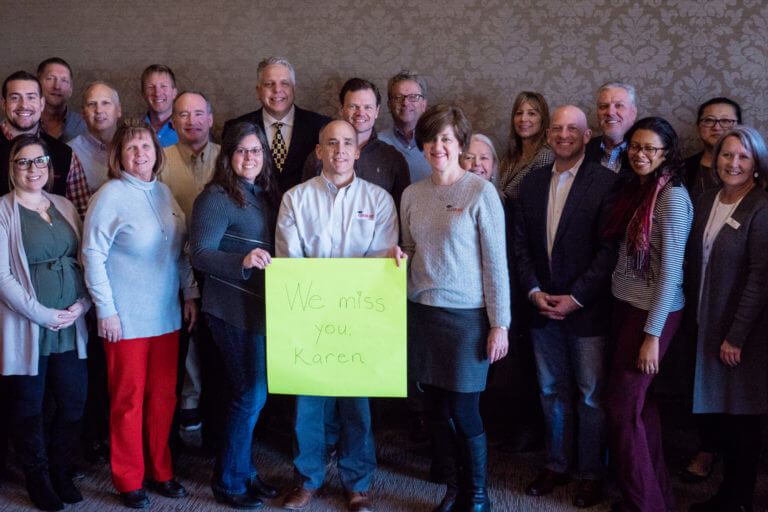 The two-day agenda included several exciting brand development announcements from Class 101 Founder Tom Pabin, as well as an update on our first-ever Class 101 Scholars recipients. Franchisees also heard from representatives from the DISC personality test and ACT/SAT, and they toured Belmont and Vanderbilt universities.
The Nashville event is another example of how support and development continue for Class 101 franchisees beyond their initial week-long training at our Lexington, Kentucky, headquarters. Owners also participate in weekly franchisee calls with our leadership team, including Pabin, as well as have access to a robust online platform. Class 101 University is a one-stop shop for franchisees; it's full of marketing materials and other resources.
"This team training was a wonderful way to kick off 2019 and bring our family of franchisees together under one roof, which is so important as we grow nationwide," Pabin says. "No matter how large we may grow, however, we will always pride ourselves on providing the best training and support possible. One of the keys to our success has been adapting. What does that mean nowadays? Technology. We've implemented several new programs, from our CRM system to ACT and SAT online support. Our owners can really grow as big as they want to with the technology and platforms we now have in place."
Class 101 national college planning franchise helps high school students get into better colleges and qualify for higher amounts of scholarships and financial aid. The college application process is complicated and stressful, often resulting in students who get little or no financial aid and end up at the wrong schools. Class 101 addresses this need by meeting one-on-one with students throughout the year, which results in higher GPAs as well as ACT and SAT scores.
Additionally, our college planning experts guide students as they draft a high-performance resume and powerful essays, visit schools, complete applications ahead of schedule and navigate scholarship and financial aid processes. The results are phenomenal. Class 101 students receive more than $160,000 in scholarships and aid on average, compared with the typical U.S. high school student, who on average receives just $20,000 in scholarships and aid.
Training and Technology Help Class 101 Stand Out as a Franchise Opportunity
Ask any Class 101 franchisee what attracted them to our business, and they'll mention training and technology.
"Class 101 has introduced great new technology in the past year to enhance our test prep services and for working with students and families. These are really great tools for every franchisee to adapt and use at their location," says Dayton, Ohio, franchisee Karen DeRosa.
DeRosa, who broke a first-month sales record for the company in 2018, found that Class 101 is uniquely positioned to meet a growing demand for professional college planning services. "We know that the competitive nature of going to college is only increasing and that parents are always looking for other coaching opportunities for their students. In researching franchise opportunities that matched those existing needs, we knew we'd hit on something really great with Class 101."
Join Class 101 College Planning Franchise
With a franchise fee of just $29,900, you can launch a business that offers both high potential earnings and a strong sense of pride. Several of our franchisees have surpassed the $100,000 revenue mark in their first or second year of business. We provide stellar franchisee support, essentially helping you every step of the way as you build your business.
If you're passionate about helping young people and would like the chance to make a living while helping families save thousands on college costs, Class 101 may be the business opportunity you've been seeking. We're enjoying unprecedented nationwide growth and are looking for new franchise owners who are passionate about helping young people find the right school and save money on college tuition.
Find out more by researching our franchise website, calling 855-592-3692 or requesting a copy of our free franchise information report.