Class 101 Stands Out as a Reputable Network of Professional College Planners in the Midst of College Admissions Bribery Scandal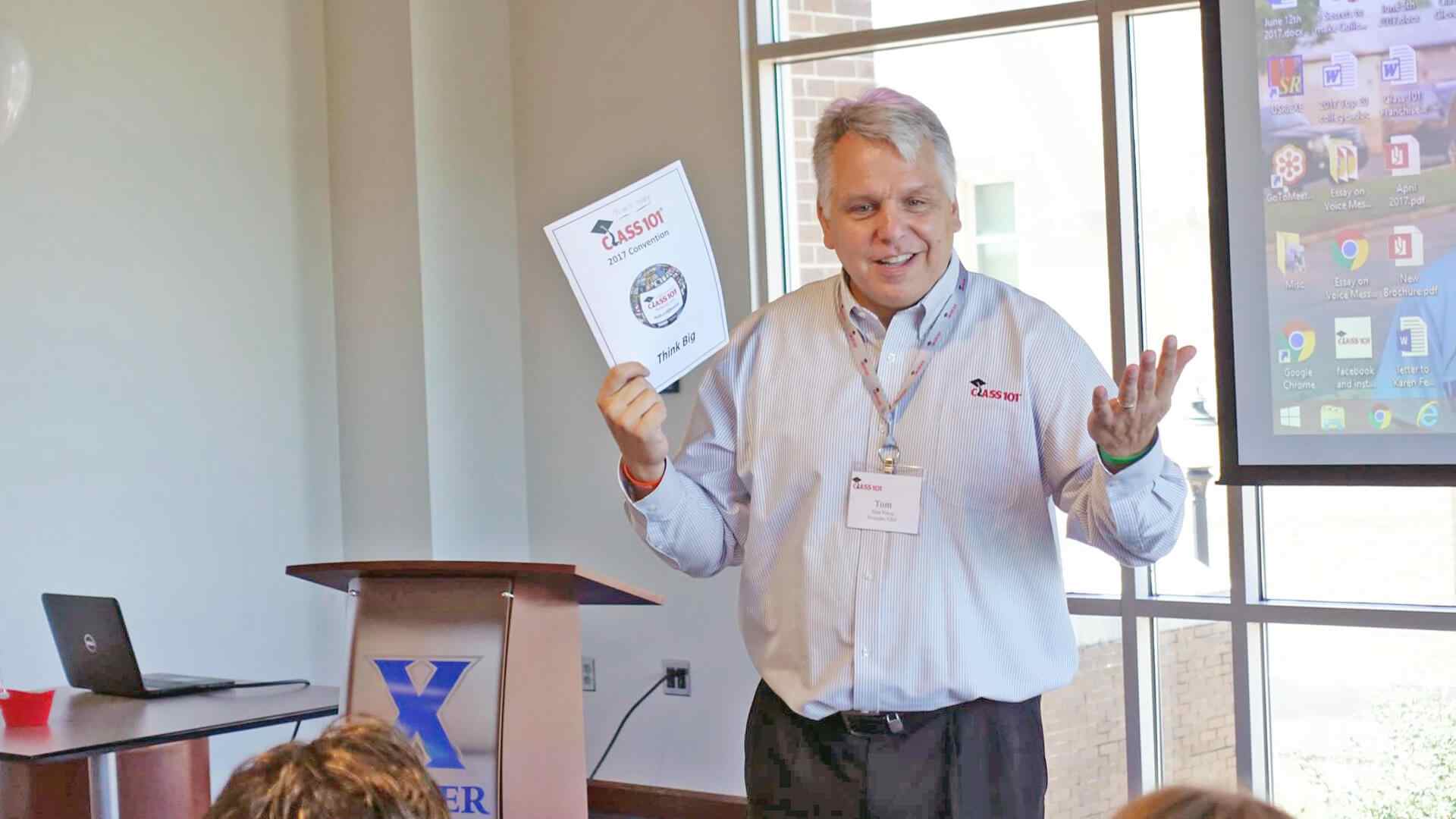 Class 101, the fast-growing college planning franchise, has been entrusted by thousands of families to work with their high schoolers. Our reputation as a reputable, trustworthy brand is especially important now that the industry is under scrutiny after celebrities and other wealthy parents were caught attempting to bribe their children's way into college.
"Class 101 is a business that is now 21 years old and has helped more than 5,000 students and their families," says Tom Pabin, CEO and founder of Class 101. "In that time, we've been recognized as an industry leader by reputable franchise industry resources such as Entrepreneur magazine, Franchise Gator and Franchise Dictionary. While the recognition from the industry is great for our brand, our sole focus is on helping families save money on college and helping students find the perfect school that suits their individual talents and needs. We're proud of our pristine reputation."
Walk into any one of our 41 locations throughout the country, and you will find that our core values are prominently displayed. These are our guiding principles:
"We act intentionally in accordance with ethical and professional behavior developed through reflective practice. We value honesty, transparency, and accountability to the student, institution, and the advising profession."
Class 101 national college planning franchise helps high school students get into better colleges and qualify for higher amounts of scholarships and financial aid. The college application process is complicated and stressful, often resulting in students who get very little, or zero, financial aid and who end up at the wrong school. Class 101 addresses this need by meeting one-on-one with students once a month for hour-long sessions throughout the year, resulting in improved ACT and SAT scores and GPAs.
Additionally, our college planning experts guide students as they draft a high-performance resume and powerful essays, visit schools, complete applications ahead of schedule and navigate the scholarship and financial aid processes. The results are phenomenal. Class 101 students apply to 10 schools on average and receive more than $160,000 in scholarships and aid, much more than the average U.S. high school student who applies to a handful of schools and receives about $20,000 in scholarships and aid.
While the need for professional college planning services as well as college tuition continues to rise, families seek a company they can trust. Class 101 continues to meet that demand, with recent openings in Florida, Missouri and Texas, and many more planned for 2019.
Class 101 Is a Rewarding Business That Makes a Difference
Many Class 101 franchisees are former teachers, administrators or counselors who sought a second career owning a business that was both rewarding and had a great reputation. It's common for our college planners to work with siblings from one family and to have a high referral rate.
Class 101's services help set students up for success in college and beyond. The demand for these niche services is definitely filling a need in communities nationwide and the proof is in our tremendous growth.
"Class 101 is really just beginning to ignite nationwide, and it's a business concept that does well in cities large and small," Pabin says. "We've helped more than 5,000 students successfully navigate the college application process. Those students have attended over 300 colleges around the world and received more than $254 million in scholarships by working with Class 101, and we're just getting started!"
Join Class 101 College Planning Franchise
Are you interested in owning a business that positively affects families in your community? With a franchise fee of just $29,900, you can launch a business that offers a strong sense of pride and the potential for high earnings. Several of our franchisees have surpassed the $100,000 revenue mark in their first or second year of business. We provide stellar franchisee support, essentially helping you every step of the way as you build your business.
If you're passionate about helping young people and would like the chance to make a living while helping families save thousands on college costs, Class 101 may be the business opportunity you've been seeking. We're enjoying unprecedented nationwide growth and are looking for new franchise owners.
Find out more researching our franchise website, call 855-583-1178 or request a copy of our free franchise information report.