The Need for Our Services Has Never Been Greater as Families Seek Help With Saving Money on College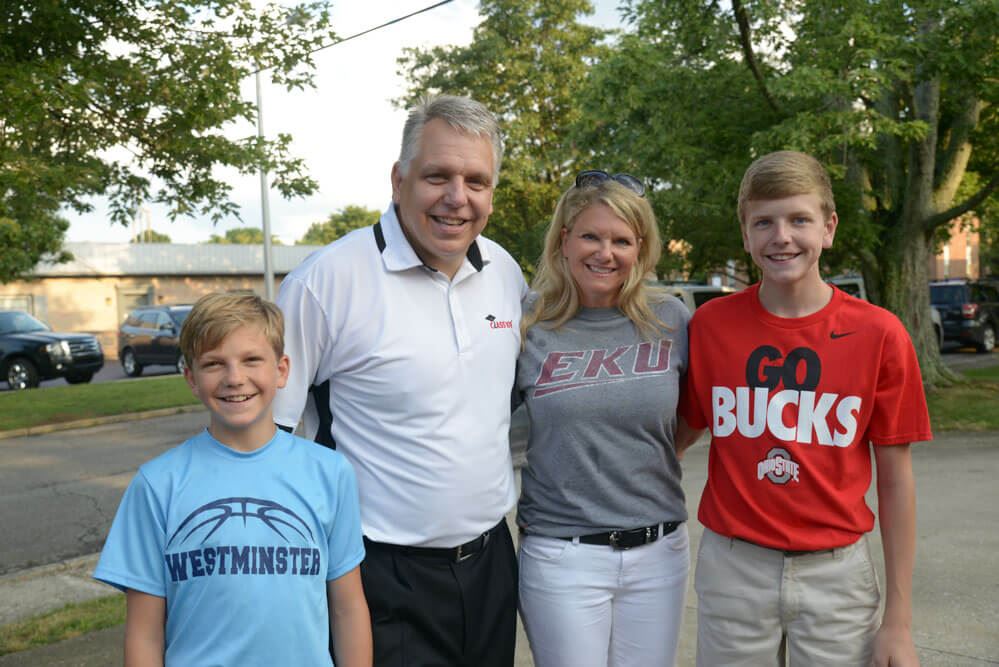 Class 101 college planning franchise signed our 5,000th student in the first month of 2019 — we just keep hitting new milestones. Our advisors have been guiding students for more than 21 years, and we've garnered some impressive statistics:
$254,015,000 in merit scholarship money earned
More than 9,000 ACT/SAT tests taken
More than 300 colleges around the world attended by Class 101 students
Nearly 40 Class 101 locations in 22 states
Founder and CEO Tom Pabin announced the 5,000th Class 101 student at the franchise training meeting in January at Belmont University in Nashville. Pabin anticipates conquering even more milestones in 2019.
"We're getting ready to open in our 22nd state in cities ranging from Los Angeles and Sacramento, to Boise down to Miami, and all the way up to Philadelphia and New York," Pabin says. "We think we're really at only about 10 percent of where we could be. We're just beginning to see the potential for growth."
Class 101 national college planning franchise is helping high school students get into better colleges and qualify for higher amounts of scholarships and financial aid. The college application process is complicated and stressful, often resulting in students who get very little, or zero, financial aid and who often end up at the wrong school.
Class 101 challenges that paradigm by meeting one-on-one with students throughout the year, resulting in improved ACT and SAT scores and GPAs. Additionally, our college planning experts guide students as they draft a high-performance resume and compelling essays, visit schools, complete applications ahead of schedule and navigate the scholarship and financial aid processes. The results are phenomenal. Class 101 students apply to seven schools on average and receive more than $160,000 in scholarships and aid, much more than the average U.S. high school student who applies to a handful of schools and receives about $20,000 in scholarships and aid.
Class 101 Provides Teenagers With a Mentor and Parents With Peace of Mind
Class 101 college planning experts enjoy helping families navigate the costly – and often confusing – college planning process. Many of our owners are former high school teachers, college professors, counselors and coaches, and they continue to fill a mentorship role through their work with students. Class 101 offers an affordable, low-overhead business opportunity that allows owners to continue to positively impact the lives of young people while making a good living.
Our college planners also work closely with parents, keeping them updated on the college planning process so they don't have to stress about deadlines and details. We continue to improve our systems and procedures to help owners grow their business. In 2019 we launched a new client management system that keeps parents updated and helps franchisees manage their business.
"We have the technology in place to communicate with parents, and we have the systems in place to deliver college planning in the right format to give students options. We have the solution, and we like to call it the Class 101 advantage," Pabin says. "We really strive to make the college application process as stress-free as possible."
Join Our Growing Family of College Planning Franchisees
If you're passionate about helping young people and would like the chance to make a living while helping families save thousands on college costs, Class 101 may be the business opportunity you've been seeking. We're enjoying unprecedented nationwide growth and are looking for new franchise owners.Find out more by researching our franchise website, calling 855-476-1028 or requesting a copy of our free franchise information report.