Class 101's Leadership and Franchisees Recently Gathered in Our Fifth Annual Conference at Disney World in Orlando, Florida.
"Our annual conference continues to get bigger and better," says CEO and Founder Tom Pabin. "We continue to take strategic steps to support our rapid growth and help us continue to stand out as an industry leader. Our goal is to help owners successfully manage and build their business and help even more families avoid college loan debt."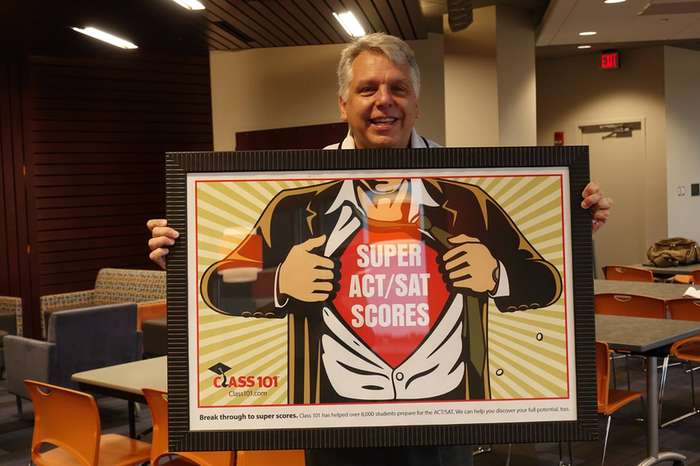 At the conference, we announced three franchise-wide programs to strengthen brand awareness and franchisee support: a national Class 101 Scholars scholarship program, a new client management system and an ACT and SAT online platform. Pabin also recognized the most outstanding franchisees.
Class 101 national college planning franchise helps high school students get into better colleges and qualify for higher amounts of scholarships and financial aid. The college application process is complicated and stressful, often resulting in students who get very little, or zero, financial aid and who end up at the wrong school. Class 101 addresses this need by meeting one-on-one with students once a month for hour-long sessions throughout the year, resulting in improved ACT and SAT scores and GPAs.
Additionally, our college planning experts guide students as they draft a high-performance resume and powerful essays, visit schools, complete applications ahead of schedule and navigate the scholarship and financial aid processes. The results are phenomenal. Class 101 students apply to 10 schools on average and receive more than $160,000 in scholarships and aid, much more than the average U.S. high school student who applies to a handful of schools and receives about $20,000 in scholarships and aid.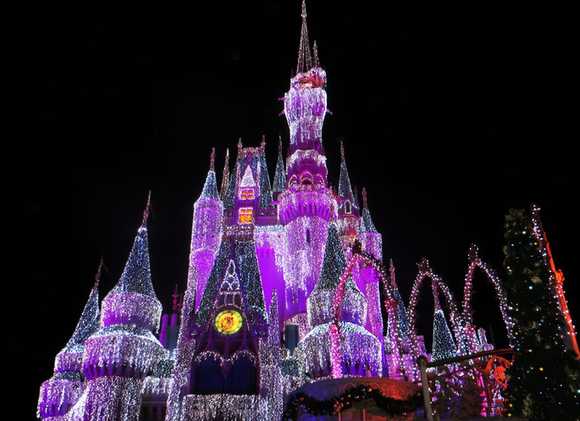 During the conference, it was evident that our franchisees share a passion for helping young people and that our college planning services are in high demand nationwide. 2018 has been another landmark year of continued nationwide expansion for Class 101 with multiple openings in several states such as California and Texas. This rapid expansion is just one indication of the need for quality college planning services and the lack of services outside traditional school systems.
New Initiatives Strengthen Class 101 Franchise
Class 101 leadership has made strides to continually improve franchisee support and systems to keep up with our rapid growth. Several new programs were introduced during the conference, including the Class 101 Scholars program. Two national winners will be announced as recipients of the new community-service-oriented scholarship available for any high school student to apply. Criteria will be based on 25 percent academics, 25 percent leadership skills and 50 percent making a difference in the community. The new branded Class 101 Scholars program also will serve as an effective marketing tool for franchisees as they connect with local high schools, Pabin said.
Pabin also announced a new CMS system, which will greatly improve communication between franchisees and client families. The improved system also will serve as a great time-saving tool for franchisees, enabling them to devote more time to growing their business. Pabin also introduced a new ACT/SAT online class format. The online platform also offers enrichment opportunities for franchisees, such as a new tutoring certification option, which is just one more way for owners to build their leadership skills and stand out as a local expert on all things related to college planning.
Join Class 101 College Planning Franchise
Are you interested in owning a business that positively affects families in your community? With a franchise fee of just $29,900, you can launch a business that offers both the potential for high earnings and a strong sense of pride. Several of our franchisees have surpassed the $100,000 revenue mark in their first or second year of business. We provide stellar franchisee support, essentially helping you every step of the way as you build your business.
If you're passionate about helping young people and would like the chance to make a living while helping families save thousands on college costs, Class 101 may be the business opportunity you've been seeking. We're enjoying unprecedented nationwide growth and are looking for new franchise owners.
Find out more researching our franchise website, call 855-583-1178 or request a copy of our free franchise information report.