Class 101's Proven Results Help Make College Affordable
The teenage years are stressful enough without worrying about rising tuition costs and how to pay for college without taking out a loan. For millions with student loan debt, the financial burden is overwhelming and the repercussions of defaulting on student loans can last a lifetime.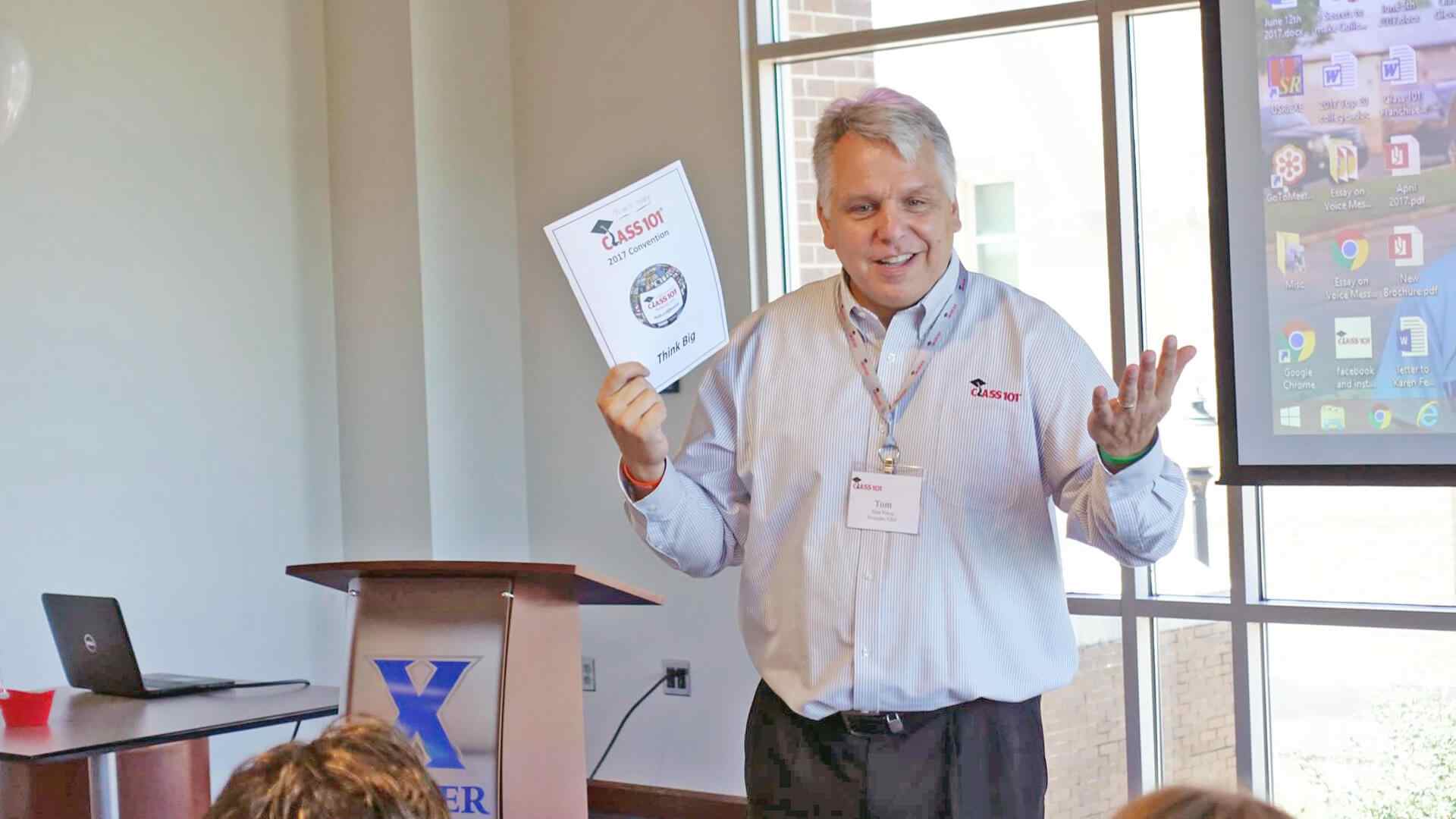 Last fall the U.S. Department of Education released data showing an alarming trend: the number of borrowers in default on a student loan nearly doubled in four years from 2.2 million in 2013 to 4.3 million in 2017. Defaulting on a federal student loan or consistently making late payments can ruin your credit and place the borrower's income, tax returns, and Social Security checks at risk of being garnished.
Class 101 national college planning franchise helps high school students get into better colleges and qualify for higher amounts of scholarships and financial aid. The college application process is complicated and stressful, resulting in students who get little or no financial aid and often end up at the wrong school. Class 101 addresses this need by meeting with students throughout the year. The results are phenomenal. Class 101 students apply to eight schools on average and receive more than $160,000 in scholarships and aid, much more than the average U.S. high school student who applies to a handful of schools and receives about $20,000 in scholarships and aid. They also earn improved ACT and SAT scores and higher GPAs.
Class 101's success rate has helped our franchise grow in markets as far West as San Diego and as far east as Rochester, New York, as word spreads about the significant savings we can secure for families thanks to our proven methods and dedicated network of college planning professionals.
"Our franchisees are dedicated to helping families successfully navigate the stressful and costly college application process," says Tom Pabin, founder of Class 101. "When families learn about the phenomenal success rate we have for securing thousands of dollars in college scholarships and aid, they typically end up enrolling all their kids for our services. We have a huge referral rate once word spreads about the money we can help families save, and we offer a sibling discount, which appeals to families budgeting to send more than one child to college."
We Fill a Need That the Typical High School Counselor Can't Meet

The typical high school counselor is too overwhelmed to give adequate one-on-one time to students, typically spending less than one hour individually with them. This usually results in high school students applying to a short list of colleges they are familiar with through their family or friends. Eighty percent of the time, these are the wrong match for the student. It doesn't have to be this way.
"Our franchisees are trained to work with students so that they successfully get into the college of their choice, with all the pieces of the puzzle plugged in to complement the student. We address every step associated with the college-bound experience, from the actual college application to completing the federal student aid application," Pabin says.
We take away the stress of the college application process and manage it from start to finish. Our franchise resource and planning materials help you map out your year so that you know what goals to cover and what deadlines to track during each session. This ensures students are meeting all critical deadlines — including those for financial aid forms. With Class 101, parents have peace of mind, knowing a professional college planner is guiding their child and helping them get into the right school at the best price.
Join Class 101 College Planning Franchise
Are you interested in joining our rapidly growing franchise system and bringing our college planning services to your community? The initial investment to begin a Class 101 franchise starts at $40,490. There is potential for high revenue from day one, and several of our franchisees have surpassed the $100,000 revenue mark in their first or second year.
There's never been a better time to join Class 101 college planning franchise. We're enjoying unprecedented growth and expansion and are looking for new franchise owners who are passionate about helping young people.
Find out more researching our franchise website, call 859-759-0495 or request a copy of our free franchise information report.