2017 Was a Banner Year for Class 101 Franchise With Record Sales and Coast-To-Coast Growth
If you're looking for a low-cost, easy to launch franchise and have a passion for working with youth, now is an opportune time to open a Class 101 college planning franchise, which is experiencing record-breaking growth and has franchise opportunities nationwide.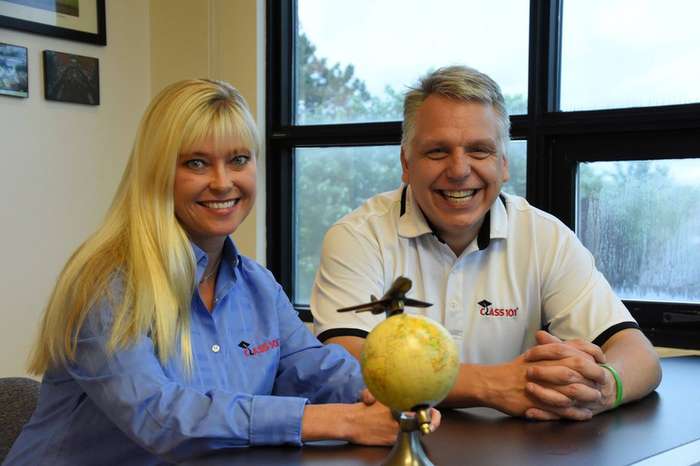 "Class 101 is really just beginning to ignite nationwide," Class 101 Founder Tom Pabin says. "We provide a tremendously valuable service to stressed out parents whose budgets are maxed out by essentially managing their child's entire college application process. The potential for growth is phenomenal. I think one day we'll have a million-dollar franchise and people running entire states as master franchisees."
Class 101 national college planning franchise helps high school students get into better colleges and qualify for higher amounts of scholarships and financial aid. The college application process is complicated and stressful, often resulting in students who get little or no financial aid and end up at the wrong schools. Class 101 addresses this need by meeting one-on-one with students throughout the year, which results in higher GPAs as well as ACT and SAT scores.
Additionally, our college planning experts guide students as they draft a high-performance resume and powerful essays, visit schools, complete applications ahead of schedule and navigate scholarship and financial aid processes. The results are phenomenal. Class 101 students receive more than $160,000 in scholarships and aid on average, compared with the U.S. high school student, who on average receives just $20,000 in scholarships and aid.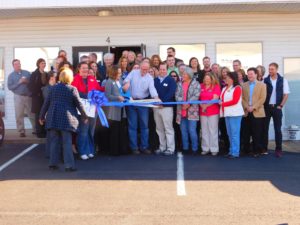 Several of our franchisees also experienced phenomenal sales in 2017. Mesa, Arizona, franchisee Shawn Coates broke a company record for first-month revenue. Little Rock, Arkansas, owner Donna doubled her sales goal. We also expanded into new parts of the country, like San Diego, proving again that our business model works well in college towns, urban areas and rural regions. With each grand opening, we close in on our 2020 goal of 100 franchises nationwide. This growth is proof of the overwhelming demand for our college planning services, which reduces stress and student loan debts for families.
We also celebrated our 20th anniversary of founder and CEO Tom Pabin launching Class 101 from his Lexington, Kentucky, apartment. He began franchising his groundbreaking concept a decade later, and today we are licensed to franchise in more than 40 states. Our home office team continues to invest in new systems and provide support to help our franchisees grow.
Our franchisees have diverse backgrounds — former teachers, coaches and youth pastors, yet they all share a genuine desire to help families with the college planning process. If the idea of helping high school students and their families navigate the confusing and costly world of college planning appeals to you, and you want to run your own business, Class 101 could be your ideal business opportunity. Class 101 is also ideal for team franchisees in larger markets.
Join Class 101 College Planning Franchise
With a franchise fee of just $27,500, you can launch a business that offers both high potential earnings and a strong sense of pride. Several of our franchisees have surpassed the $100,000 revenue mark in their first or second year of business. We provide stellar franchisee support, essentially helping you every step of the way as you build your business.
If you're passionate about helping young people and would like the chance to make a living while helping families save thousands on college costs, Class 101 may be the business opportunity you've been seeking. We're enjoying unprecedented nationwide growth and are looking for new franchise owners who are passionate about helping young people find the right school and save money on college tuition.
Find out more researching our franchise website, call 859-759-0495 or request a copy of our free franchise information report