Former College Administrator Finds Demand Is High for Class 101's College Planning Services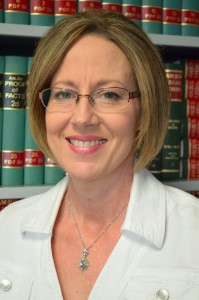 Class 101 Little Rock Franchisee Donna Hill is closing out a successful second year with Class 101. She has already doubled her 2016 sales, surpassing her 2017 sales goal before year's end, and her growing business warranted a move into a larger office space over the summer.
Donna credits her success to her popular ACT boot camps, which she offers as a community service. They end up being a fantastic sales lead generator. "My ACT boot camps are a big contributor to my success in 2017," says Donna, who organizes four free boot camps a year. The seminars are a great service for her community — sometimes the only ACT prep some kids receive. The boot camps also help publicize the full range of services that Donna's Class 101 offers, from ACT preparatory classes to organized college visits.
Class 101 national college planning franchise helps high school students get into better colleges and qualify for higher amounts of scholarships and financial aid. The college application process is complicated and stressful, often resulting in students who get little, or no, financial aid and who often end up at the wrong school. Class 101 addresses this need by meeting one-on-one with students throughout the year, resulting in the improved ACT and SAT scores and GPAs. Additionally, our college planning experts guide students as they draft a high-performance resume and powerful essays, visit schools, complete applications ahead of schedule and navigate the scholarship and financial aid processes. The results are phenomenal. Class 101 students receive an average of more than $160,000 in scholarships and aid, compared with the average U.S. high school student who receives just $20,000 in scholarships and aid.
Although her ACT boot camps are free, Donna works hard to organize and publicize them to generate interest and brand awareness for Class 101. That helps generate sales. "I require participants to have a parent attend an informational meeting about Class 101 before the boot camp. When I first launched, these boot camps really helped get my name out there and led to many appointments with individual parents," Donna says.
"My heart is really to help people and to help them be successful, and Class 101 is a great business that enables me to do just that." Class 101 Franchisee Donna Hill
Before opening her Class 101 franchise in 2016, Donna was a student affairs administrator at a local community college. She taught at the college level for several years, and after switching to the administration side she realized she missed working closely with students. "My heart is really to help people and to help them be successful, and Class 101 is a great business that enables me to do just that," Donna says. "It's very rewarding to know I am making a difference in families' lives."
ACT Classes Tap Into Unmet Demand for Quality College Planning
Donna's free ACT boot camps have helped her gain market exposure throughout Little Rock. They have also helped her establish good relationships with area high school counselors who see the value in her services. "The biggest high schools in the area sent emails and texts about my last boot camp. As soon as those went out, I had 15 phone calls from parents," says Donna, who serves on Class 101's Franchise Advisory Board.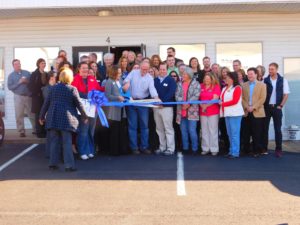 More than 60 people attended her August boot camp, and 20 families signed up to be on the waiting list for the next session. "Word of mouth has just been great for Class 101. From all of those families represented at my last boot camp, I had more than 20 who wanted to talk to me about full-service packages."
Donna says Class 101 definitely meets the demand of families who need help with the college application process. "In my area, there were no ACT classes offered, so my ACT classes were a great way to build a business. As news spread about the other college planning services I offer, I was able to publicize that part of our service. More and more people realize what a load this can take off their minds and for their kids. I have strangers approach me about the college planning services Class 101 offers. It's wonderful."
Join Class 101 College Planning Franchise
The initial investment to begin a Class 101 franchise is $40,490, and the potential for high revenue starts from day one. Several of our franchisees have surpassed the $100,000 revenue mark in their first or second year. The average gross sales for our top five franchises in 2015 was $137,000, according to our most recent FDD.
There's never been a better time to join Class 101 college planning franchise. We're enjoying unprecedented nationwide growth and are looking for new franchise owners who are passionate about helping young people find the right school and save money on college tuition.
Find out more by researching our franchise website, calling 859-759-0495, or requesting a copy of our free franchise information report.