Our Proven Methods Have Helped Thousands of High School Students and Their Families Save Money on College
Class 101 celebrated 20 years of business this summer in the midst of record-breaking franchise expansion. Demand is high for our college planning services, and we have doubled in size in 2017 while staying on target to have 50 locations open nationwide by 2018.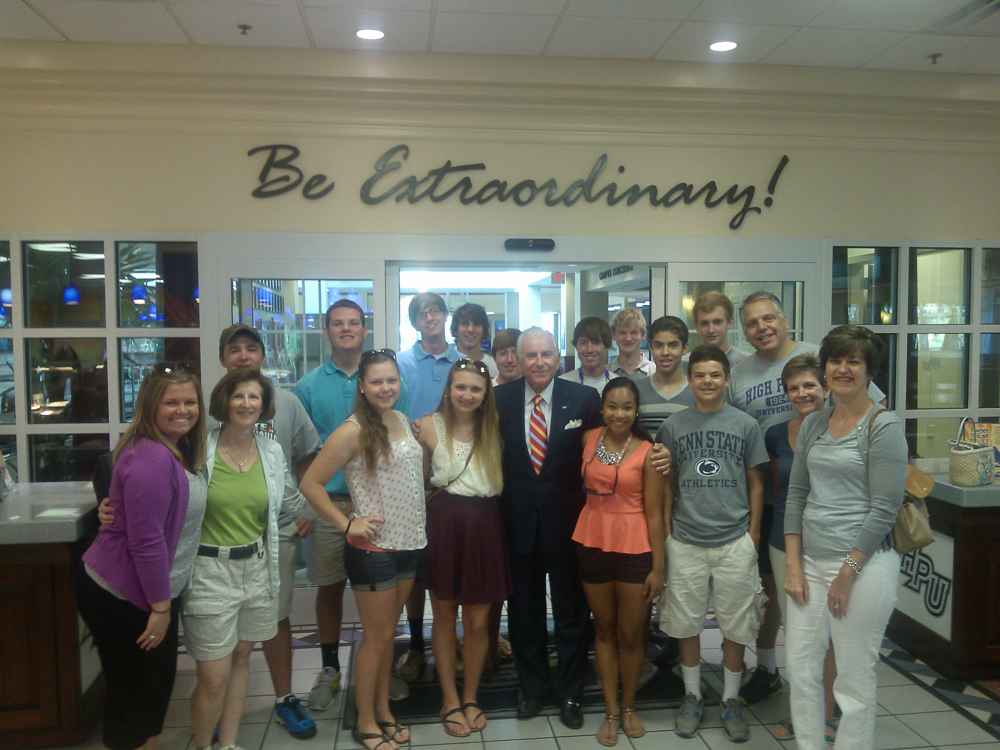 CEO and Founder Tom Pabin launched Class 101 two decades ago in Lexington, Kentucky, from his apartment. He quickly expanded to a second location in Louisville. The former financial advisor and youth minister began franchising his groundbreaking concept a decade later, and today we are licensed to franchise in more than 40 states. Since our founding, Class 101 students have been awarded nearly $183,000,000 in four-year, merit-based scholarship money in total, attended 300-plus colleges worldwide and been awarded, on average, an impressive $212,000 each in merit-based scholarship money.
Class 101 national college planning franchise helps high school students get into better colleges and qualify for higher amounts of scholarships and financial aid. The college application process is complicated and stressful, resulting in students who get little, or no, financial aid and who often end up at the wrong schools. Class 101 addresses this need by meeting one-on-one with students throughout the year, resulting in improved ACT and SAT scores and GPAs. Additionally, our college planning experts guide students as they draft a high-performance resume and powerful essays, visit schools, complete applications ahead of schedule and navigate scholarship and financial aid processes. The results are phenomenal. Class 101 students receive more than $160,000 in scholarships and aid on average, compared with the average U.S. high school student who receives just $20,000 in scholarships and aid.
We began franchising in 2007 after hitting the 1,000-student milestone. In 2008 we opened the first official Class 101 in Louisville, and we've experienced considerable growth in the past year, with new locations opening in Arizona, Texas and New York. Last year we moved into larger headquarters space, and we have added staff to help manage our expansion and support our network of franchisees.
Class 101's Business Model Generates Revenue Year Round
2017 is shaping up to be a record franchise development year for Class 101, largely because of our high-caliber network of franchisees with a passion for working with young people to help save significantly on rising college costs. We created the college planning franchise segment, and we offer a great low-cost business opportunity for entrepreneurs who are passionate about working with teens.
Our business model is based on 20 years of systems and procedures that have proven to work in a variety of markets, from large metropolitan areas like Nashville, Tennessee, to smaller cities like Little Rock, Arkansas. In addition to our college planning retainers, we also offer ACT and SAT preparation courses and organized campus visits, which keeps revenue flowing throughout the year. You can launch your business venture solo and choose to add employees as you grow, or you can remain a single owner with our flexible business models that all feature the same low franchise fee of $27,500.
"Our business model works, and our franchise owners are top-notch, with many being former educators, parents, business people or admissions counselors, and they are extremely passionate about helping young people," Tom says.
Join Class 101 College Planning Franchise
The initial investment to begin a Class 101 franchise is $40,940 and the potential for high revenue starts from day one. Several of our franchisees have surpassed the $100,000 revenue mark in their first or second year.
There's never been a better time to join Class 101 college planning franchise. We're looking for new franchise owners who are passionate about helping young people find the right school and save money on college tuition.
Find out more researching our franchise website, call 859-759-0495 or request a copy of our free franchise information report.