As Tuition Costs Continue to Outpace the Cost of Living, the Demand for Class 101's College Planning Services Will Grow
As college tuition and student loan debt continue to rise, so does the need for professional college planning. Parents need help navigating the college application system and managing tuition costs. Class 101 is here to meet that need. Our college planning services franchise owners give high school students and their families peace of mind through a range of services that will help them find the perfect match when it comes to college.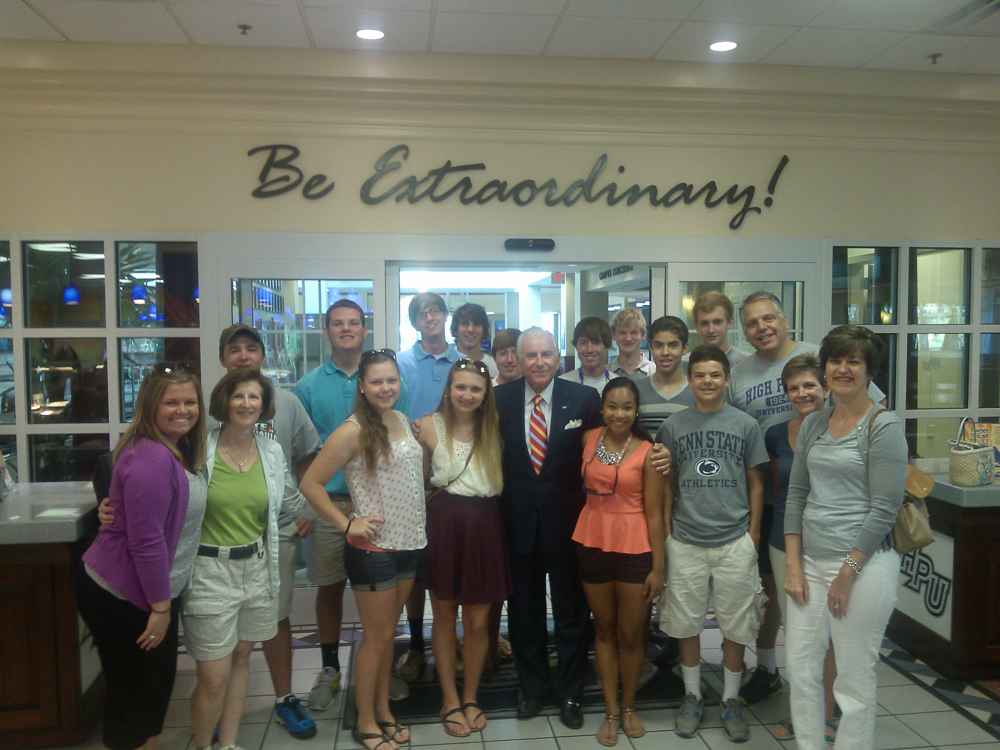 Class 101 provides a solution to a growing issue: the college application process is complicated, competitive and stressful, resulting in students who don't get enough, or any, financial aid and often end up at the wrong schools. At the same time, the nation's high school graduation rate keeps rising, and colleges and universities are becoming increasingly selective in who they will admit. How many potential Class 101 customers are there? Millions. Millions of high school students enrolled as college freshmen at more than 4,000 institutions last year, according to the National Center for Education Statistics, and their needs are not being met by the current high school counseling system.
Class 101 Leads the College Planning Services Industry
Class 101 is a leader in the college finance and planning industry and is nationally recognized for its proven track record of helping high school seniors choose and pay for their college dreams.
The college planning franchise is the creation of industry expert Tom Pabin, who developed Class 101 to open his mission-driven ideal of easing college access for a broader market. Affordable startup costs range from $40,400 to $57,600, which provide franchise owners the potential for high returns on their investment as they tap into the 72% of high school seniors who plan to attend college. They help those students prepare for the ACT, find scholarships to pay for college, and apply and gain admission to the college experience of their dreams.
"High school counselors are overwhelmed, typically spending less than one hour individually with students. As a result, high school students apply to a very limited number of schools that either their parents attended or their friends go to. Eighty percent of the time, these are the absolute wrong schools for the student," says Class 101 Founder and CEO Tom Pabin. "The colleges and universities they apply to don't have money to offer the student, and they often end up dropping out. At Class 101 we step in, strategize with students and help them pinpoint, and get accepted at, the college of their dreams."
What Makes Class 101 the Leading College Planning Services Franchise?
Class 101 is positioned to become the college planning service of choice and is expanding nationwide. There are few competitors in the marketplace, and most competitors specialize in tutoring, offering college planning as a side service. At Class 101 we are laser-focused on helping high school students get into the best school for the best price.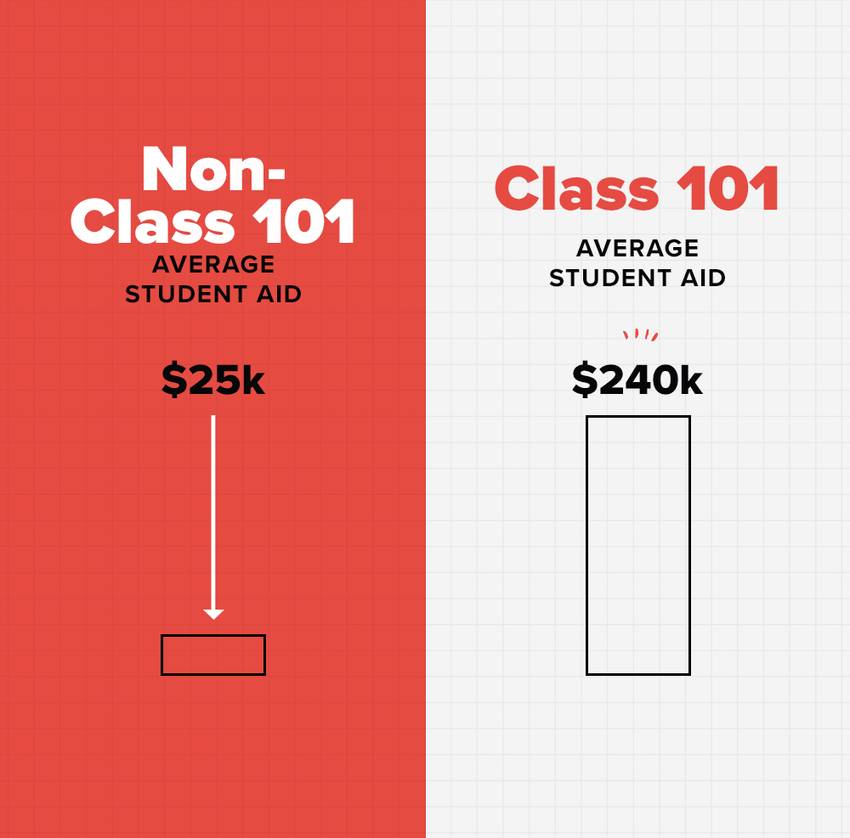 Through our one-on-one college planning sessions with students, ACT and SAT preparation classes, seminars, and organized campus visits, Class 101 offers a revenue stream for franchisees that stays consistent year-round. Our college planning services franchisees typically start meeting with high school students during their sophomore year, and it's not uncommon for us to help their younger siblings once they enter high school.
"Class 101 fills a void for a much-needed service in communities across the country. With plans to expand to 100 locations by 2020, we offer an excellent opportunity for entrepreneurs who have a passion for helping high school kids and their families," Tom says.
Class 101 College Planning Services Produce Stellar Results
Today's Class 101 offers a much-needed solution, working one-on-one with students and giving each student 30-50 hours of individual planning time. Contrast this with the sole hour of personalized planning time the typical high school counselor provides, and it's no wonder that Class 101 has so many satisfied clients.
College is not getting any cheaper. College tuition increases have a long track record of outpacing both wage growth and the national rate of inflation. In fact, tuition inflation is averaging about 8% per year, which translates into the cost of college doubling every nine years. For a baby born today, this means that college costs will be more than three times current rates when they enter college, according to FinAid. The methodical system at Class 101 results in better grades, higher ACT and SAT scores and compelling college entrance essays that help high school seniors clinch entrance into the right college at the right price. Families who work with Class 101 save an average of $160,000 in merit-based scholarships alone.
Learn More About Starting a Class 101 Franchise
Ready to learn more about Class 101 franchise opportunities? You can read interviews with Class 101 franchise owners on our blog and learn more about our business model by reading over our research pages. To request even more information, download our free franchise report.