College Planning Franchise Class 101 Helps Students Get Merit-Based Scholarships, Saving Families an Average of $160,000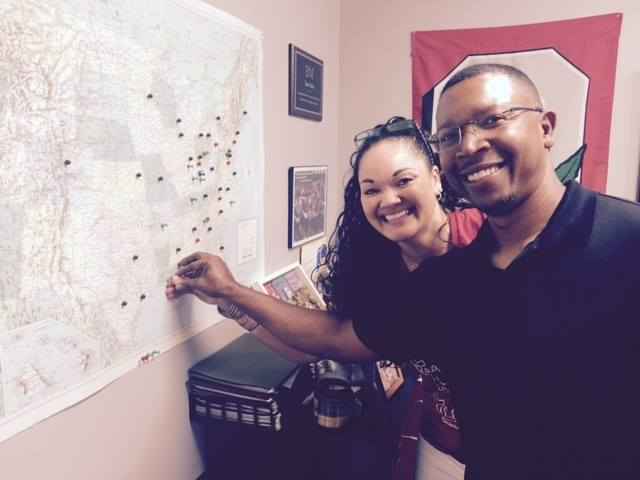 Class 101 is a national college planning franchise that helps high school students get into better colleges and qualify for higher amounts of scholarships and financial aid. We address a common problem: the college application process is complicated, competitive and stressful, resulting in students who don't get enough, or any, financial aid and often end up at the wrong school.
"The rising price of college is overwhelming to many parents, and they just don't know where to go for help," says Class 101 founder and CEO Tom Pabin.
The College Board 2016 Trends in Higher Education report shows moderate increases in published tuition and fees ranging from 2.2% to 3.6% between 2015-16 and 2016-17, which outpace the growth in financial aid, family incomes and the average prices of other goods and services. Class 101's full suite of services include consulting sessions, ACT and SAT prep classes, seminars and organized college visits and go above and beyond what the typical high school counselor can provide.
We Help Families From All Backgrounds Save Big on College
Helping students qualify for more financial aid and scholarship money is just one aspect of Class 101's mission. Many families find the Department of Education's Free Application for Federal Student Aid (FAFSA) form to be confusing and up to 90 percent fill it out incorrectly. Families often think their household income is too high to qualify for any aid or scholarship money.college planning franchise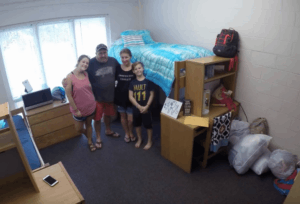 "Many times families will not complete or even submit the FAFSA, believing that they make too much money to qualify, or they make less and think they will get everything covered because of income. We advise families to always complete the FAFSA regardless of income as they could be missing out on opportunities for their college-bound kids," Tom says.
For example, Tom worked with a physician whose income was greatly reduced due to an injury. The physician paid full price for his first child to attend Vanderbilt University in Nashville and hired Tom to help their second child with the college application process. "By helping them with their financial aid forms I was able to save this family a great deal of money on the cost of tuition for their second child. In fact, I was there when they opened the letter from Vanderbilt informing them that he got a need-based grant of $18,000."
Scholarships for special majors and unique areas of study are also another avenue to college savings, Tom says. "It's our job at Class 101 to keep up with all of the special and more obscure scholarship opportunities because parents simply don't have time to do all the research. For example, the state of Kentucky will actually award scholarships ranging from $2,500 to $4,000 a year for qualifying students who are going into the teaching or nursing profession and who are going to pursue that career in the state of Kentucky."
Class 101 College Planners Help Students Raise Act Scores and Rack up the Savings
Another core Class 101 service is working closely with students to improve scores on college entrance exams. Our proven system produces higher ACT and SAT scores that help high school seniors clinch entrance into the right college at the right price. Class 101 students on average bump up their ACT score by 3.1 points.
"Most kids will stop once they retake and improve their ACT score, but we continuously recommend they retake the ACT again and again as there's always another school on their list with higher requirements or another bracket to get into," Tom says. "A few points can make a difference of tens of thousands of dollars."
At Class 101 our college planners have high expectations for our students, and it pays off. Shelby Williams, who is pictured on the back of the Class 101 folder, is one of the Bloomington, Indiana, Class 101 location's top success stories. Shelby had her heart set on attending Indiana University's esteemed Kelley School of Business, the number one undergraduate business school in the country. IU Kelley requires a minimum of 30 on the ACT for admission.
"I always have the kids aim high so we went for a 33. Shelby is now attending IU Kelley on an honors scholarship that covers room and board, tuition and expenses AND a living stipend is given to her each year," says Bloomington franchisee Kim Stegemoller. "She basically gets paid to go to Indiana University. It's amazing just how much money has been given to her. Her mom has sent me several referrals, and we are now working with her younger sister."
Elementary school guidance counselor Kimberly Steele is now working part-time as a college planner at Class 101 headquarters. Her son received a full-ride scholarship to the University of Alabama and an engineering scholarship on top of that after working with Class 101. "Brodie's scores are what got him scholarships…he got a 32 on his ACT."
Learn More About Class 101 College Planning Franchise
The Class 101 business model ensures that owners have a steady stream of revenue throughout the year, not just during the school year. Franchise owners have three ways to generate revenue: classes to prepare students to excel at the ACT and SAT, organized campus trips and retainer agreements for one-on-one consulting services. Class 101 is a low-overhead business model with the potential for high revenue from day one. Several of our franchisees have surpassed the $100,000 revenue mark in their first or second year. The average gross revenue for our top 5 franchises in 2015, according to our most recent FDD, was $137,000.
For in-depth details about the Class 101 franchise opportunity, download our free franchise report. You can also learn more by visiting our research pages.