Marketing Materials, Continuing Education and Home Office Support Help Establish Class 101 College Planning Franchise Owners as Experts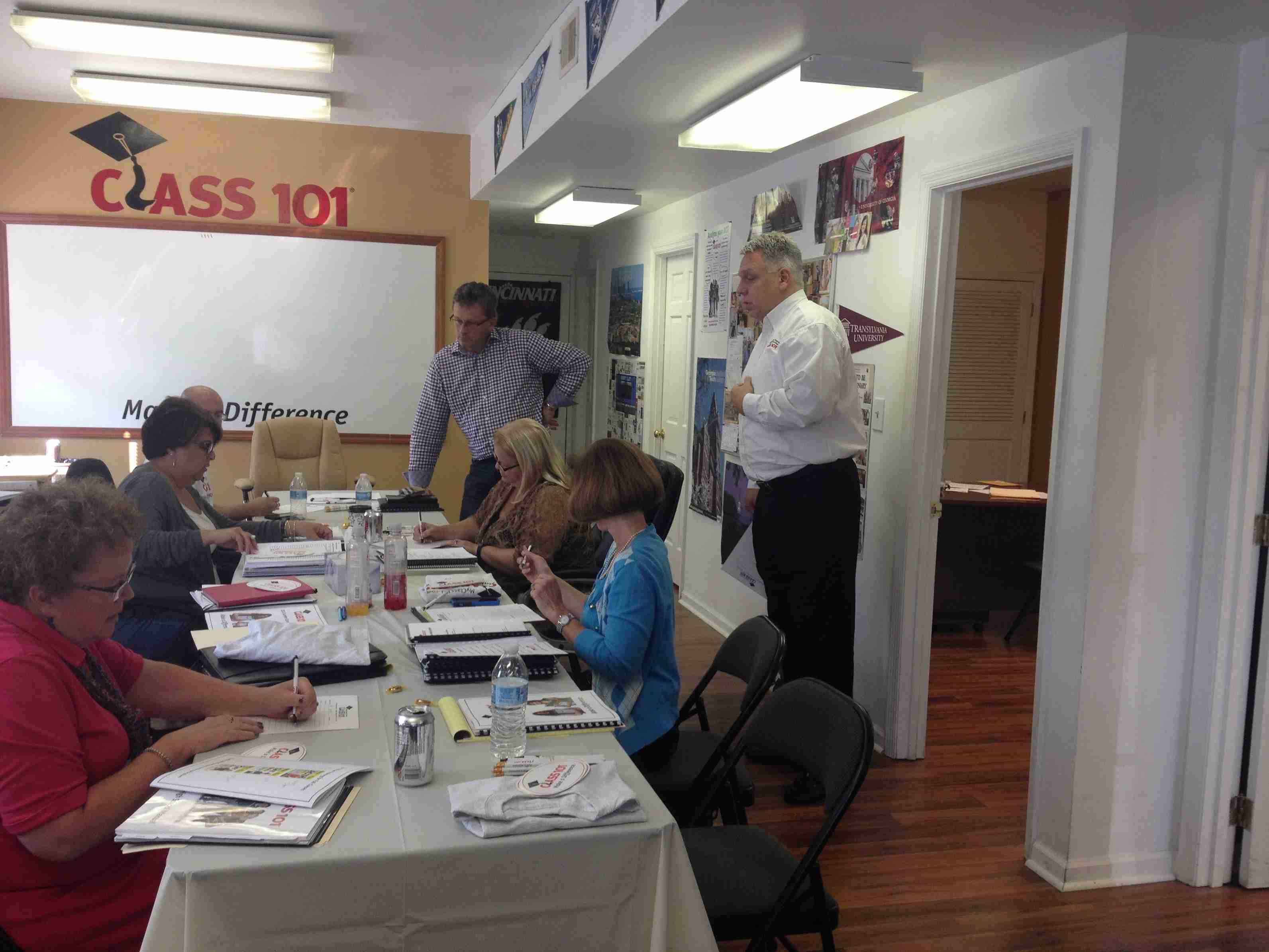 From marketing materials to ongoing education, Class 101 provides our growing network of franchisees with the resources necessary to remain competitive in the rapidly changing world of college admissions.
Class 101 is a national college planning franchise that helps high school students get into better colleges and qualify for higher amounts of scholarships and financial aid. We address a common problem: the college application process is complicated, competitive and stressful, resulting in students who don't get enough, or any, financial aid and often end up at the wrong school.
"We are here to support our franchisees every step of the way," says Tom Pabin, CEO and founder of Class 101. "We are ramping up quickly as demand for our services grows in communities nationwide and as word spreads about the incredible results our students get as a result of working one-on-one with our college planners."
For people with a passion to help young people and an entrepreneurial mindset, Class 101 is a great low-cost investment that is also tremendously rewarding. We offer the training and support team to help franchisees as they network and build their client base.
Class 101 Is a Turnkey Business Opportunity
Class 101 franchisees receive everything they need to get their business up and running successfully. One of our newest franchisees, Hollie Holt in Nashville, Tennessee, just closed out the most successful 30-day launch period in our company's history simply by following our launch guidelines. Franchisees receive exclusive rights to their territory, which is based on ZIP code and generally includes an area with a population of about 250,000, served by eight high schools. Working closely with local school staff members, including guidance counselors, is an important key to success.
Franchisees also receive access to a wealth of proprietary Class 101 documents and support materials, including all the marketing materials they'll need to promote their business and build brand recognition, such as brochures, business cards and letterhead. A background in teaching is not necessary as we provide a well-organized curriculum as well as a detailed operations manual to guide franchisees. Class 101 owners also receive DropBox access to a wealth of helpful resource materials developed over nearly two decades, such as meeting checklists, archived franchise meeting agendas, student financial aid information and sample sales presentations, as well as access to podcasts and training videos.
Training and Continuing Education Establish Class 101 Franchisees as College Admissions Experts
Class 101 has a thorough training platform that includes how to manage every aspect of your business. New franchisees go through a week-long training session at our headquarters and the support continues after you've returned home and set up shop. We will be on hand to guide you through the entire process of launching your Class 101 office to ensure that you have everything you need to make your new business a success from day one.
Not only do we provide new franchisees with peace of mind, but we also work closely with our entire network of franchise owners to keep them apprised of trends in higher education. During our twice weekly franchisee network calls, we discuss the latest developments in higher education as well as introduce franchisees to a college of the week. There are more than 4,000 colleges and universities in the U.S., and we work diligently to ensure our franchisees are the go-to experts in their communities on all aspects of college admissions.
Home Office Support Team Helps Class 101 Franchisees Thrive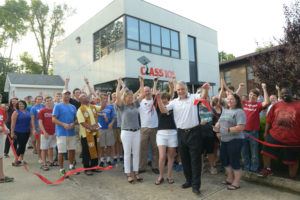 Here at Class 101, we continue to add support team members to provide resources for our growing network of franchisees. We recently celebrated the grand opening of our new Lexington, Kentucky, national headquarters. The larger facility houses franchise operations, training and support to meet our aggressive plans for franchise system growth.
Joining the Class 101 team in Lexington are Nancy Sabol as associate finance director, and Lindsey Lutman as social media director.
"As our family of franchisees grows toward our goal of 100 locations by 2020, I'm excited to have these new team members accessible to our franchisees," Tom says. "We are building the Class 101 brand nationwide, and a strong support team is critical to ensuring our franchisees' ongoing success."
Learn More About Class 101 College Planning Franchise
The Class 101 business model ensures that owners have a steady stream of revenue throughout the year, not just during the school year. Franchise owners have three ways to generate revenue: classes to prepare students to excel at the ACT and SAT, organized campus trips and retainer agreements for one-on-one consulting services. Class 101 is a low-overhead business model with the potential for high revenue from day one. Several of our franchisees have surpassed the $100,000 revenue mark in their first or second year. The average gross revenue for our top 5 franchises in 2015, according to our most recent FDD, was $137,000.
For in-depth details about the Class 101 franchise opportunity, download our free franchise report. You can also learn more by visiting our research pages.