Low Start-up Costs, Industry Accolades and Strong Training and Support Make Class 101 a Best Bet Investment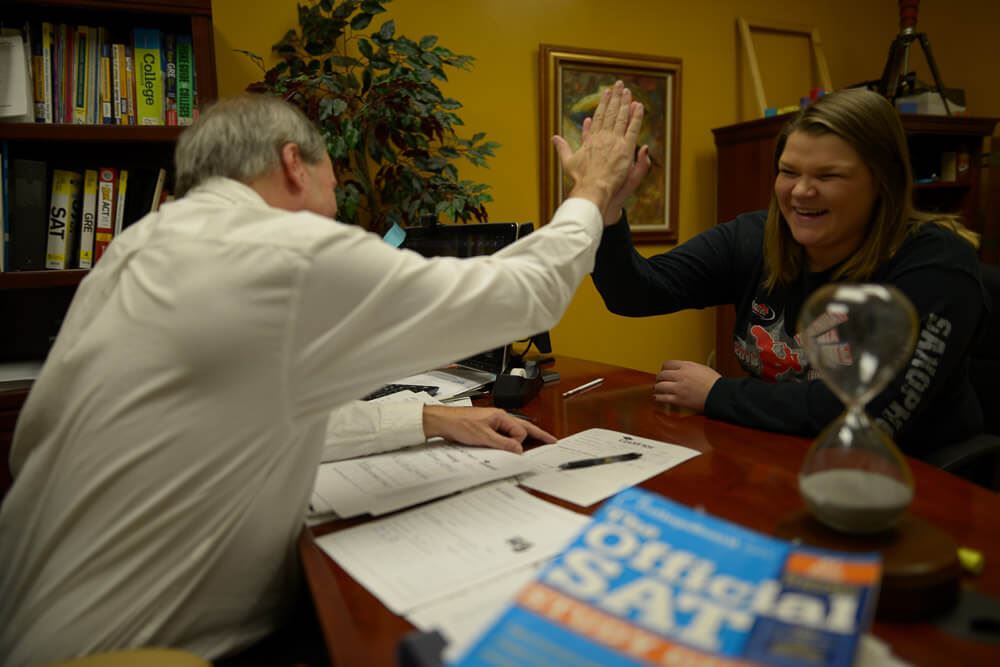 Low start-up costs, recognition from publications like Entrepreneur and Franchise Dictionary and continued improvements to franchisee training and support make Class 101 college planning franchise a smart choice for individuals seeking an education-focused business.
Class 101 is a national college planning franchise that helps high school students get into better colleges and qualify for higher amounts of scholarships and financial aid. We address a common problem: the college application process is complicated, competitive and stressful, resulting in students who don't get enough, or any, financial aid and often end up at the wrong school.
"The college planning process can be incredibly frustrating and confusing for families, but it doesn't have to be," says Class 101 Founder and CEO Tom Pabin. "There are many colleges and universities that have scholarships and aid to give out, but the typical high school guidance counselor doesn't have time to help guide students toward the optimum choices, and parents don't know where to turn. Eighty percent of college students pick the wrong school or miss out on financial aid and scholarships they could easily get if they understood the process better and received guidance earlier. Class 101 was founded to address these issues."
As Class 101 expands from coast to coast, we are actively seeking people who are passionate about helping millions of college-bound students recognize their full potential.
Here are three reasons to open a Class 101 college planning franchise in your community:
Class 101 Offers Low Start-up Costs
Launching a business can be a stressful venture, especially when you start adding up the costs. Class 101 is an attractive business model for individuals new to franchising who want to make a difference in the lives of young people and align themselves with a time-tested brand founded two decades ago. Entrepreneur has even recognized our college planning franchise as a Top Franchise Opportunity for Less than $50,000.
With a franchise fee of just $29,900, you can launch a business that offers both the potential for high earnings and a strong sense of pride. Several of our franchisees have surpassed the $100,000 revenue mark in their first or second year of business. We also have a flexible start-up plan, allowing franchisees to work from a home office during their ramp-up year until they are able to secure office space.
Our College Planning Franchise Continues to Garner Industry Recognition
In 2018 Class 101 received industry recognition from several go-to resources in franchising. In addition to the Entrepreneur magazine ranking, franchise publications Franchise Gator and Franchise Dictionary recognized Class 101. Franchise Gator named Class 101 college planning franchise as an Emerging Franchise to watch for the second year in a row. The popular franchise opportunity portal also named Class 101 as the 13th fastest-growing franchise in the nation on its annual Fastest-Growing list, up from 15th place in 2017.
Class 101 also was featured by Franchise Dictionary on the cover in spring 2018 and recognized as a Game Changer franchise in fall 2018.
Strong Training and Support Help Franchisees Build Their Business
Centralized training and support are more important than ever as Class 101 franchise continues nationwide expansion. We guide you step by step through the entire process of launching your Class 101 office, from ensuring you have a successful grand opening to helping you build your pipeline of customers.
Dayton, Ohio, franchisee Karen DeRosa, who broke a company sales record in 2018 for first month sales, says that Class 101's strong franchisee support has been a real boon to her business. "Because Class 101 is still relatively small, when you call central office with a finance question the CFO himself will answer you. That kind of responsiveness is amazing," DeRosa says. "And as far as franchisees — we all know each other, and we have a very strong network. I've researched other franchise offices, and it is rare to find a franchise that offers the responsiveness that Class 101 does."
Join Class 101 College Planning Franchise
If you're passionate about helping young people and would like the chance to make a living while helping families save thousands on college costs, Class 101 may be the business opportunity you've been seeking. We're enjoying unprecedented nationwide growth and are looking for new franchise owners.
Find out more by researching our franchise website, calling 855-476-1028 or requesting a copy of our free franchise information report.