Retired U.S. Treasury Department Agent Finds Fulfilling Second Career With Our College Planning Franchise
Class 101 Rochester, New York, Franchisee Tim Shanahan was looking for a new career after retiring from the U.S. Treasury Department when he began researching college planning business options and became instantly drawn to Class 101's proven systems and support.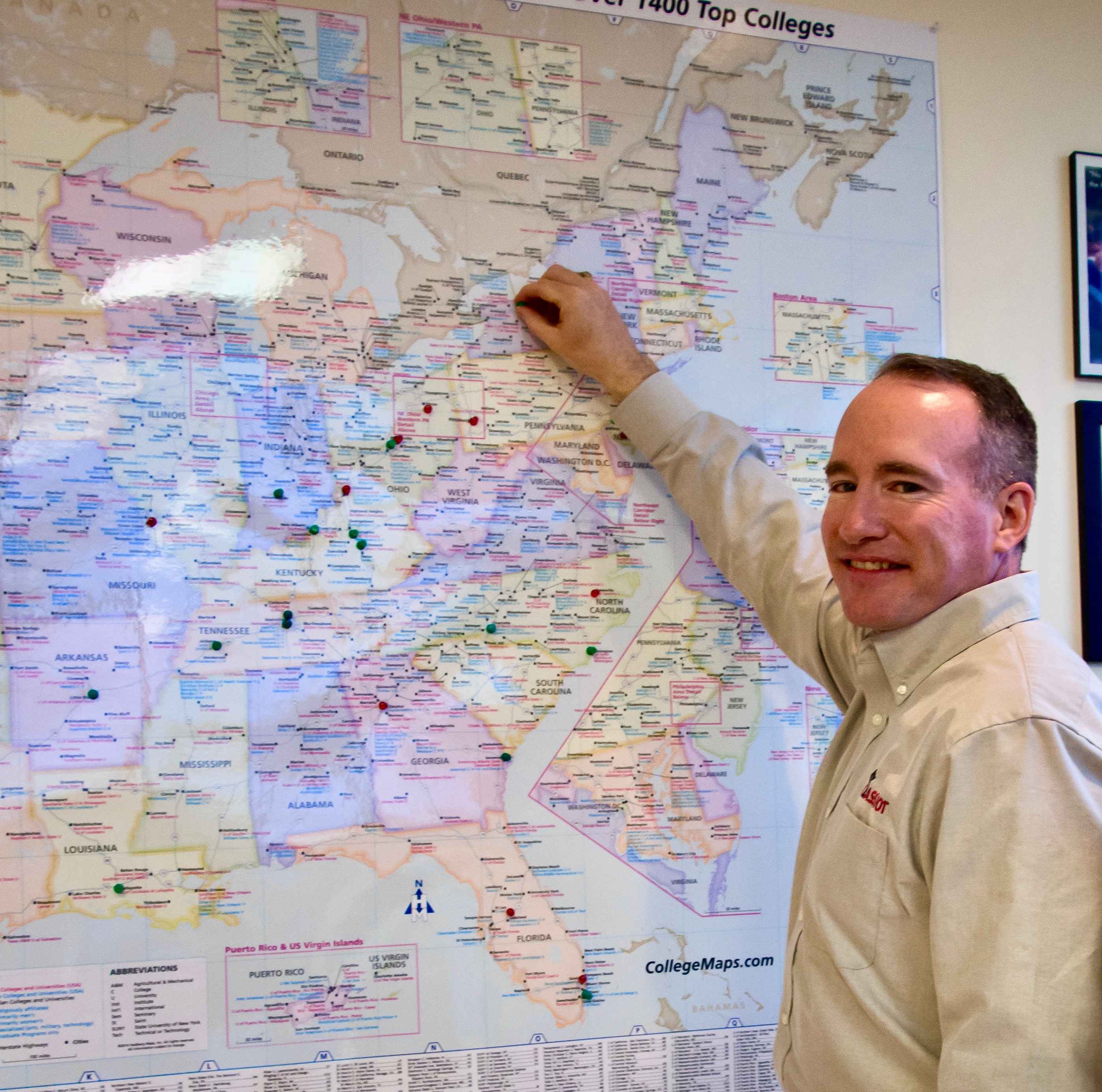 Tim was a special agent with the U.S. Treasury Department for 23 years and also taught college courses part-time. He has a lifelong love for learning and is currently pursuing his Ph.D. With three sons currently in college, he's not far removed from the college planning process himself.
Class 101 national college planning franchise helps high school students get into better colleges and qualify for higher amounts of scholarships and financial aid. The college application process is complicated and stressful, resulting in students who get very little, or zero, financial aid and who often end up at the wrong school. Class 101 addresses this need by meeting one-on-one with students throughout the year, resulting in the improved ACT and SAT scores and GPAs. Additionally, our college planning experts guide students as they draft a high-performance resume and powerful essays, visit schools, complete applications ahead of schedule and navigate the scholarship and financial aid processes. The results are phenomenal. Class 101 students apply to 10 schools on average and receive more than $160,000 in scholarships and aid, much more than the average U.S. high school student who applies to a handful of schools and receives about $20,000 in scholarships and aid.
We recently chatted with Tim about his first few months with Class 101 and what attracted him to the business model.
Class 101's Proven Methods Help Franchisees Launch Quickly
Tim has taught part-time at the college level since 2005 and initially planned to teach full-time upon retiring but started exploring other options. He has always loved the college planning process and visiting campuses around the country. "When I traveled as a special agent and had free time I would always visit the local college campus," Tim says. He had also successfully navigated the college planning process for his three sons and helped to informally guide his friends' kids. As he discussed his post-retirement options with his wife, college planning as a full-time profession became more appealing. He began to research options and found Class 101.
Meeting Class 101 Founder Tom Pabin helped him finalize his decision. "When I met Tom I knew this was a good fit. He's passionate about the business and has a lot of integrity. I could see he wasn't just doing this for the money, but really cares about the students as well as the franchisees."
Tim says he could have relied on his own passion and experience with college planning to launch his own business, but it wouldn't have been nearly as successful. "By going with a franchise I was automatically able to launch a business with 20 years of knowledge and thousands of success stories backing me," Tim says. "There is no need to reinvent the wheel when you have a proven system that works. The support is great. Help is just an email, text, or phone call away."
Class 101 Is a Rewarding Business That Helps Busy Families
Tim enjoys helping families with the college planning process and working with young people. "I worked with a very different clientele in my last job. I love working with these high school students who are just excited about college. This is a big part of their lives," Tim says. "I enjoy helping the kids get to the right college at the right price for their parents
The college application process has changed considerably since Tim applied for college in 1985. He notes that today's families are busier than ever with little time to dedicate to college planning. That's where Class 101 steps in. "For many people, other than buying a house, college is the largest financial decision they make. It's easy to get caught up and lost in the speed of life and not think about it as you should," Tim says. "Class 101 college planners provide families with a plan to follow together, from ACT prep to helping kids select the right colleges to complete applications and financial aid forms."
Join Class 101 College Planning Franchise
The initial investment to begin a Class 101 franchise is $40,490, and the potential for high revenue starts from day one. Several of our franchisees have surpassed the $100,000 revenue mark in their first or second year. The average gross sales for our top five franchises in 2015 was $137,000, according to our most recent FDD.
There's never been a better time to join the Class 101 college planning franchise. We're enjoying unprecedented nationwide growth and are looking for new franchise owners who are passionate about helping young people find the right school and save money on college tuition.
Find out more by researching our franchise website, calling 859-759-0495, or requesting a copy of our free franchise information report.