The Premier College Planning Franchise Inspires Many Customers to Become Franchisees After Experiencing Value of Services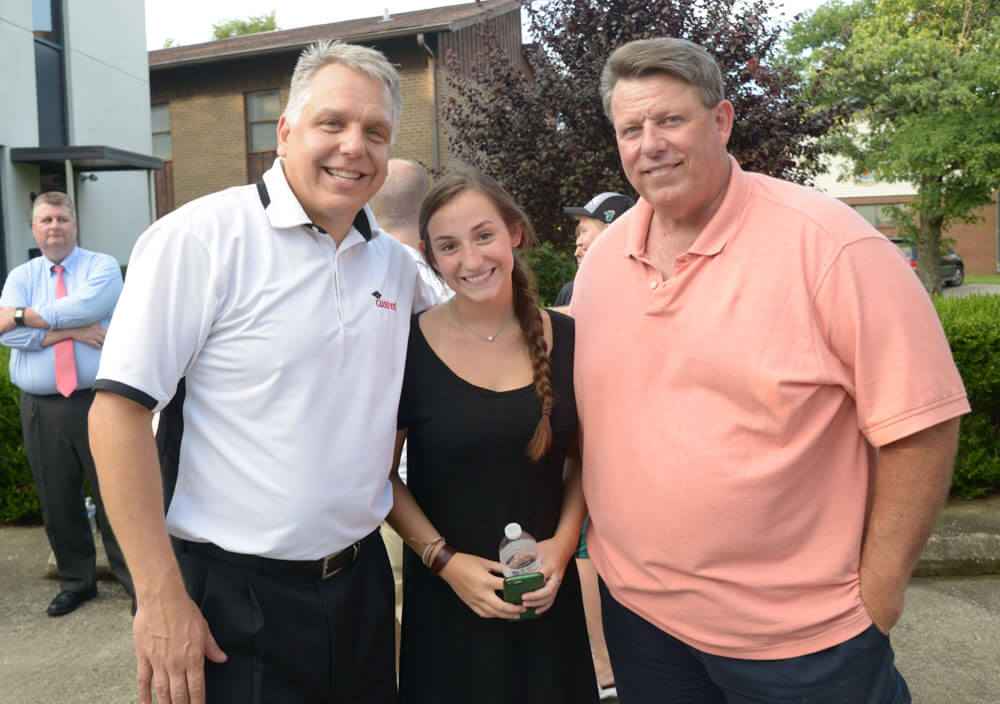 It's not unusual for Class 101 college planning franchise customers to be so impressed with the Class 101 experience that they open their own Class 101 franchises. Our franchisees' heart for helping young people find the right college and save money on tuition is helping us reach our goal of 100 locations by 2020.
Class 101 is a national college planning franchise that helps high school students get into better colleges and qualify for higher amounts of scholarships and financial aid. We address a common problem: the college application process is complicated, competitive and stressful, resulting in students who don't get enough, or any, financial aid and often end up at the wrong school.
"These former customers turned franchisees have seen both sides of the college planning process. They have experienced the disappointment in the lack of help from high school counselors who are overwhelmed and unable to adequately help students and the complexity of the entire college application process before finding Class 101. Going through the Class 101 experience with their child opens them up to a new world where they discover what can happen when energy, communication, helpfulness and support take place with a young person and a family working together as a team during the college application process," says Class 101 founder and CEO Tom Pabin.
Our satisfied customers turned franchisees all share a passion for making college more affordable and helping students with one of the biggest decisions of their academic career. In the past year alone we helped our Class of 2016 seniors earn more than $33 million in scholarships.
Class 101 Clients See the Overwhelming Need for Our Services
Helping students qualify for more financial aid and scholarship money is just one aspect of Class 101's mission. Our franchisees who were formerly clients have experienced the frustration of the typical college application process.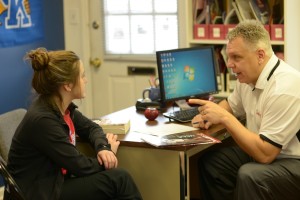 After his daughter's positive experience with Class 101, former high school educator Winni van Gessel knew that the next step in his career was owning a Class 101 franchise in Lexington, Kentucky. Winni has the unique insight of knowing what a valuable service we provide from both a parent's and a franchisee's perspective.
"Class 101 truly is an investment for parents," Winni says, who notes that our close rate is an impressive 90 percent or higher. "There is a tremendous market for the services we provide and most parents hire us on the spot."
Former Clients Turned Franchisees Are Familiar With the College Planning Process
Class 101 clients turned franchisees also are aware of how overwhelmed the average high school guidance counselor is. A 2009 U.S. Department of Education survey reported that public school students receive less than one hour of college admissions advice from their guidance counselors during the course of their high school careers. This is a minuscule percentage of the time truly needed to navigate a process that is challenging for even the most informed and organized parents. Class 101 students receive individualized attention focused on their particular talents, needs and goals. It's a system that works and something our franchisees get excited about.
"Guidance counselors can't be as hands-on because they might be responsible for a class of 350 seniors. Just break that down in a day to see how much time they can actually devote to college planning, much less all the other tasks they have to complete for students. That's where Class 101 comes in, providing students that guidance and that one-on-one time," says Class 101 college planning customer turned franchisee Karen Feamster from Franklin, Tennessee.
Learn More About Class 101 College Planning Franchise
The Class 101 business model ensures that owners have a steady stream of revenue throughout the year, not just during the school year. Franchise owners have three ways to generate revenue: classes to prepare students to excel at the ACT and SAT, organized campus trips and retainer agreements for one-on-one consulting services. Class 101 is a low-overhead business model with the potential for high revenue from day one. Several of our franchisees have surpassed the $100,000 revenue mark in their first or second year. The average gross revenue for our top 5 franchises in 2015, according to our most recent FDD, was $137,000.
For in-depth details about the Class 101 franchise opportunity, download our free franchise report. You can also learn more by visiting our research pages.