With Hearts for Serving Youth, Our College Planning Franchise Owners' Success Rate Backs up Our Proven Methods for Helping Families Save Money on College
Class 101 college planning franchise owners love working with young people and are passionate about helping them take advantage of college opportunities. At the same time, they enjoy owning successful businesses that provide much needed services for thousands of U.S. families.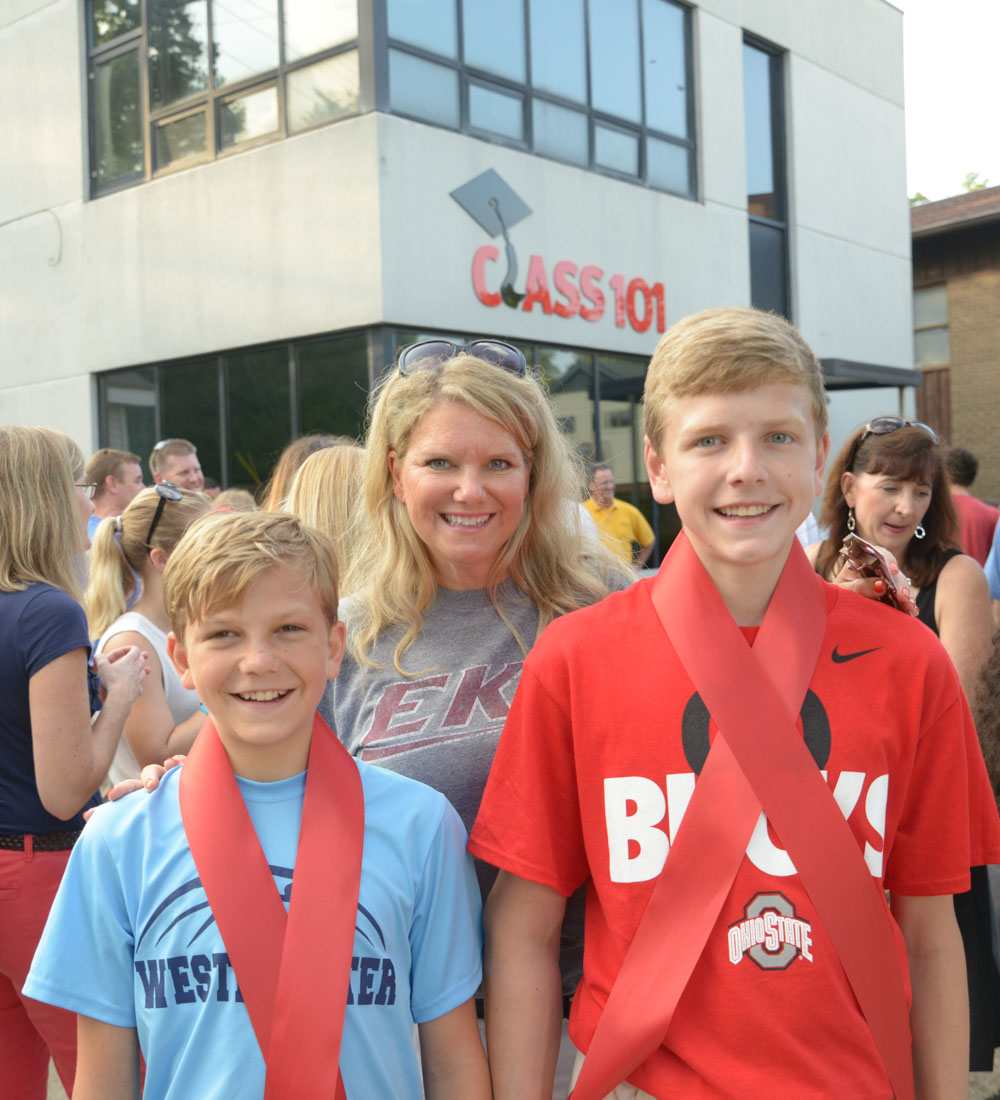 Class 101 is a national college planning franchise that helps high school students get into better colleges and qualify for higher amounts of scholarships and financial aid. We address a common problem: the college application process is complicated, competitive and stressful, resulting in students who don't get enough, or any, financial aid and often end up at the wrong school.
"Our franchisees have a heart for serving others and helping families and the results are phenomenal with our students receiving, on average, more than $160,000 in scholarships and aid," says Class 101 founder and CEO Tom Pabin. "We work with our students every step of the way during the complicated college application process and help remove a lot of the strain and stress associated with applying for college."
With positive growth and a positive mission, our franchisees continue to experience success, as well as the gratification of assisting families during what can be a very stressful decision-making process.
We Help Families From All Backgrounds Save Big on College
Helping students qualify for more financial aid and scholarship money is just one aspect of Class 101's mission. Many families find the Department of Education's Free Application for Federal Student Aid (FAFSA) form to be confusing, and up to 90 percent fill it out incorrectly. Families often think their household income is too high to qualify for any aid or scholarship money.
"Many times families will not complete or even submit the FAFSA, believing that they make too much money to qualify, or they make less and think they will get everything covered because of income. We advise families to always complete the FAFSA regardless of income as they could be missing out on opportunities for their college-bound kids," Tom says.
For example, Tom worked with a physician whose income was greatly reduced due to an injury. The physician paid full price for his first child to attend Vanderbilt University in Nashville and hired Tom to help their second child with the college application process. "By helping them with their financial aid forms, I was able to save this family a great deal of money on the cost of tuition for their second child. In fact, I was there when they opened the letter from Vanderbilt informing them that he got a need-based grant of $18,000."
Class 101 College Planners' High Expectations for Their Clients Pay Off
Our college planners have high expectations for their students, and they pay off. The system utilized by our owners franchise-wide produces higher ACT and SAT scores that help high school seniors clinch entrance into the right college at the right price. Class 101 students on average bump up their ACT score by 3.1 points.
Shelby Williams, who is pictured on the back of the Class 101 folder, is one of our Bloomington, Indiana, location's biggest success stories. Shelby had her heart set on attending Indiana University's esteemed Kelley School of Business. Ranked as the number one undergraduate business school in the country, IU Kelley requires a minimum of 30 on the ACT for admission.
"I always have the kids aim high so we went for a 33. Shelby is now attending IU Kelley on an honors scholarship that covers room and board, tuition and expenses AND a living stipend is given to her each year," says Bloomington franchisee Kim Stegemoller, who has been recognized as owning our top franchise in the company for three consecutive years. "She basically gets paid to go to Indiana University. It's amazing just how much money has been given to her. Her mom has sent me several referrals, and we are now working with her younger sister."
Learn More About Class 101 College Planning Franchise
The Class 101 business model ensures that owners have a steady stream of revenue throughout the year, not just during the school year. Franchise owners have three ways to generate revenue: classes to prepare students to excel at the ACT and SAT, organized campus trips and retainer agreements for one-on-one consulting services. Class 101 is a low-overhead business model with the potential for high revenue from day one. Several of our franchisees have surpassed the $100,000 revenue mark in their first or second year. The average gross revenue for our top 5 franchises in 2015, according to our most recent FDD, was $137,000.
For in-depth details about the Class 101 franchise opportunity, download our free franchise report. You can also learn more by visiting our research pages.