Our College Planning Franchise Helps Students Attain Their Dream to Attend College
Educators, youth ministers, financial advisors, and nurses. These are but a few of the former careers of our Class 101 franchise owners.
From Savannah, GA, to Little Rock, AR — and now in California — providing college planning services to high school students so that they can get into better colleges and qualify for higher amounts of scholarships and financial aid has become a new vocation, says Class 101 founder and CEO Tom Pabin. Our partners are finding their "calling" and receiving rewards both emotionally and financially.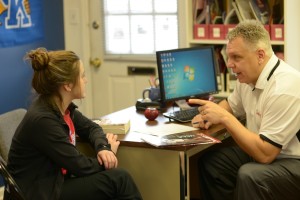 "Our franchise owners are engaged and energetic professionals from a wide variety of backgrounds, from education to business, but most importantly, they are passionate about helping high school students get into the right college, and at the right price," Tom says.
A former financial advisor, Tom developed the Class 101 strategy after helping the daughter of a single mom navigate the complex college application process and attaining her dream to attend college. Through encouragement, research, and simply by listening, Tom quickly realized that getting into college has become quite a different and complicated process than in years past. In a short time, that one student turned into 30 and Tom realized he was on to something critical.
Through the Class 101 program, students work individually with a college planner and meet once a month for hour-long sessions throughout the year. The sessions ideally start during the sophomore year and prepare the student to take ACT and SAT college entrance exams. They also work on improving their GPA, building a list of colleges and universities that are a good fit, preparing a high-performance resume for colleges, writing a powerful essay, visiting schools, completing applications ahead of schedule, and navigating the scholarship and financial aid processes.
"Watching them grow and attain their goals is the most gratifying part of what we do. That's why our number one criteria for choosing a franchisee in our company is, 'Do they have a heart for helping students?'" Tom says. "They have to want to help young people. And, they have to want to make a difference because that's what we do. We build them up for success."
Research shows there's plenty of work to go around. The National Center for Education Statistics says about 20 million students head to colleges and universities each fall, which means there is a pent-up demand for the services provided by Class 101.
A typical Class 101 territory has a population of 250,000 with eight high schools and about 14,000 high school students. Of this population, about 3,500 are seniors. A Class 101 franchise can be successful with a 5% penetration rate. High school counselors simply can't keep up, leaving ample room for our planners, Tom says.
To date, Class 101 students have received more than $136,000,000 in scholarships and financial aid and have gotten into more colleges and universities than they could have gotten into on their own, or with the help of an overloaded high school counselor.
"There is a tremendous market for the services Class 101 provides. Most people, upon hearing about our services, hire us on the spot," says Winni Van Gessel, Class 101 college planning franchise owner. Today, Winni is helping college-bound high-schoolers in Lexington, KY with his Class 101 franchise. "I make more money than I did, I work fewer hours than before and I'm happier. The success rate among my colleagues is also high."
Franchise owners have three ways to generate revenue: classes to prepare students to excel at the ACT and SAT, DISC behavior assessments, and retainer agreements for one-on-one consulting services. The number of students you recruit drives income. The average gross revenue for the top 5 franchises in 2015 was $137,000, Class 101 Financial Disclosure Documents show.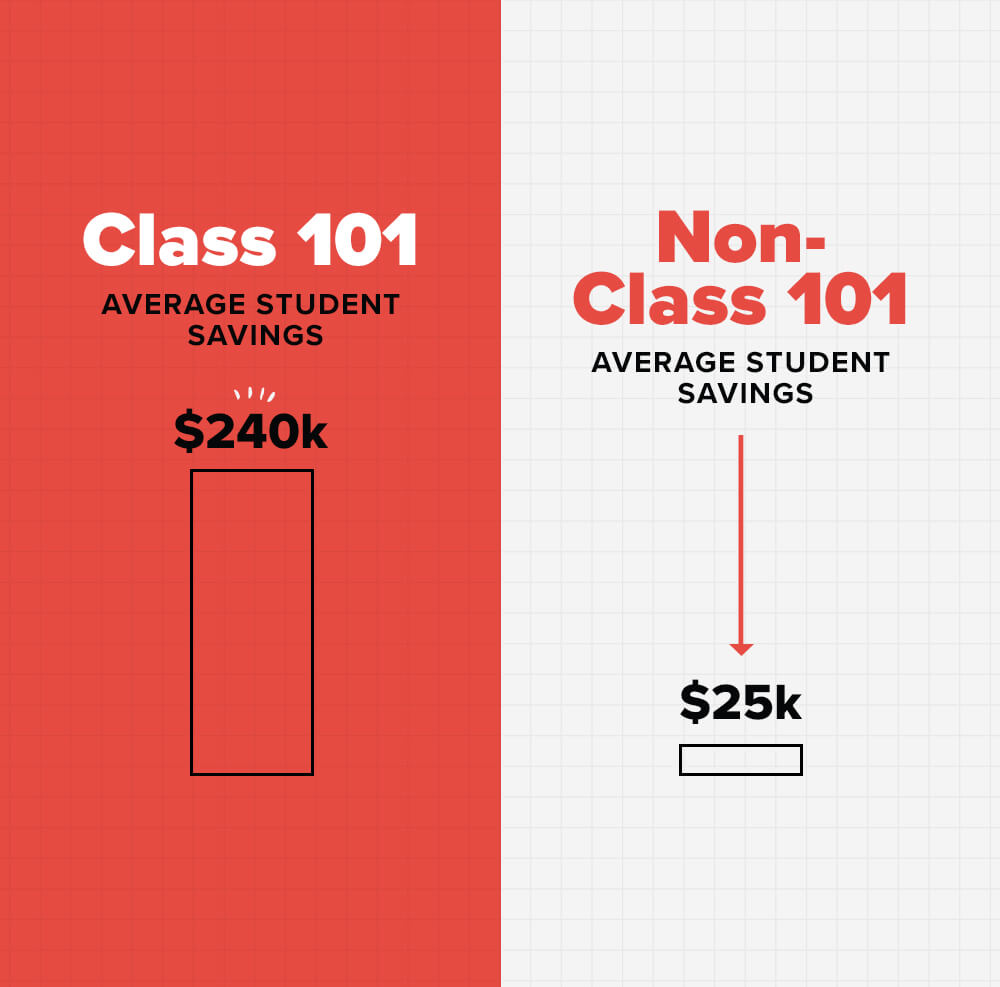 "I've heard many people call a franchise a 'business in a box.' Class 101 is more than a business in a box," said Karen Feamster, a former corporate auditor, who now owns a Class 101 franchise in Franklin, TN. "You get people and support. If you don't know how to do something, the support is there to help you find the answers. Most importantly, I love that I help students achieve their dreams and discover their path."
Get In on the Ground Floor of Class 101's Rapid Expansion
Class 101 is positioned to become the college planning service of choice and is rapidly expanding with opportunities nationwide. If you are passionate about helping young people and have experience in education or working with youth, then Class 101 may be the perfect fit for you.
If you want to empower high school students and help them find the perfect colleges, owning a Class 101 franchise is a great way to establish a strong sense of pride and purpose while helping students and their families save time and money.
For more information, call 866-345-8955 or go to Class101Franchise.com.