Class 101 Founder Presents Franchisee Awards During Our 4TH Annual Conference
Class 101 franchisee college planning services are in high demand in communities nationwide. We recognized the outstanding franchisees who have helped us double in size in 2017 during our recent annual conference.
"We are experiencing phenomenal coast-to-coast growth at Class 101. Class 101 has doubled in size since last year, and we couldn't have made it this far without the hard work and dedication of our franchisees. All of our franchisees are dedicated to helping families navigate the stressful and costly college application process and several franchisees really stood out this past year," says Tom Pabin, founder of Class 101. "We are like one big family and it warms my heart to recognize the outstanding efforts of these particular franchisees."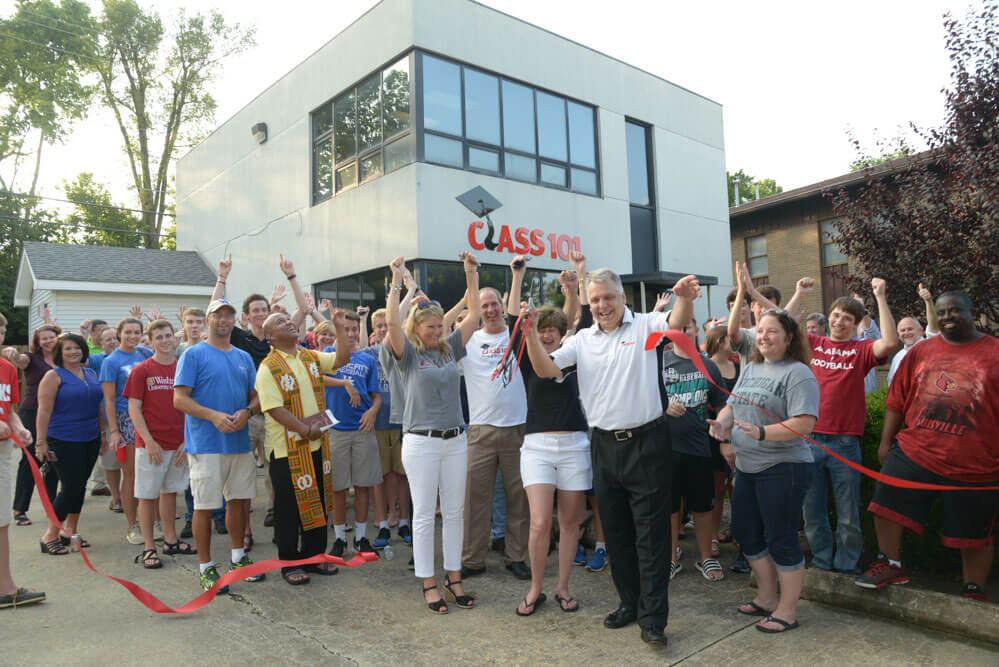 Class 101 national college planning franchise helps high school students get into better colleges and qualify for higher amounts of scholarships and financial aid. The college application process is complicated and stressful, resulting in students who get very little, or zero, financial aid and who often end up at the wrong school. Class 101 addresses this need by meeting one-on-one with students throughout the year, resulting in improved ACT and SAT scores and GPAs. Additionally, our college planning experts guide students as they draft a high-performance resume and powerful essays, visit schools, complete applications ahead of schedule and navigate the scholarship and financial aid processes. The results are phenomenal. Class 101 students apply to 10 schools on average and receive more than $160,000 in scholarships and aid, much more than the average U.S. high school student who applies to a handful of schools and receives about $20,000 in scholarships and aid.
Class 101 is based on Pabin's 20 years of experience in college planning. Our business is easy to launch and is a relatively low-cost franchise with low overhead. Franchisees can launch their business from home and we provide a robust training and support infrastructure. Our company culture is supportive and welcoming and we provide all the tools you need to succeed. During our recent conference, our veteran franchisees shared their best practices and were on hand to answer questions from our newest franchisees. These building blocks of success have catapulted our growth and have us on track to reach 50 locations nationwide in 2018. We recently expanded to the West Coast and have significant opportunity for growth in key markets nationwide.
Class 101 Franchisee Leaders Recognized
A highlight of our fourth annual conference, which was held at Xavier University in Cincinnati, was recognition of the top franchisees in the company in three categories: Rookie of the Year, Most Improved and Franchise of the Year. This year's winners, announced by Tom, are:
Donna Hill, Little Rock, AR, Rookie of the Year – The Rookie of the Year award recognizes a franchisee who has excelled during the first 6 to 24 months of their business. Donna opened her franchise in November 2015 after a successful career as an English college teacher and community college administrator. In 2016 she surpassed her personal sales goal for Class 101 by nearly 30 percent. She is a member of the Class 101 Franchise Advisory Board.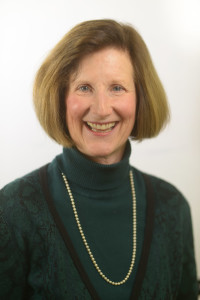 Karen Feamster, Franklin, TN, Most Improved – A former CPA, Karen's daughters are both successful Class 101 graduates and the positive experience prompted Karen to launch her own franchise. Karen's franchise has grown enough to hire Beth Koehler to join her team as a college planner. She is also officially opening her first Class 101 office headquarters this summer.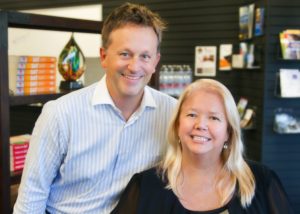 Kim and Randy Stegemoller, Bloomington, IN, Franchise of the Year – Kim and Randy have received the Franchise of the Year award for four consecutive years. The husband and wife team are extremely passionate about their business and consistently lead in terms of sales. Their revenue has steadily increased every year, quadrupling from 2012 to 2015. Kim and Randy, also members of the Class 101 Franchise Advisory Board, were presented with an all-expense paid trip to Cocoa Beach, Florida, in recognition of their success.
Join Class 101 College Planning Franchise
Are you interested in joining our rapidly growing team of franchisees? The initial investment to begin a Class 101 franchise is $40,400. There is potential for high revenue from day one and several of our franchisees have surpassed the $100,000 revenue mark in their first or second year. The average gross sales for our top 5 franchises in 2015, according to our most recent FDD, was $137,000.
There's never been a better time to join Class 101 college planning franchise. We're enjoying unprecedented growth and expansion and are looking for new franchise owners who are passionate about helping young people.
Find out more researching our franchise website, call 866-345-8955 or request a copy of our free franchise information report.