Class 101 Launches New Location in Louisville, Kentucky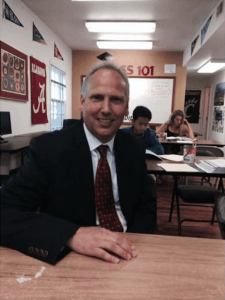 Dennis Brown is keenly aware of the steps needed to reach goals, and he brings expertise and experience from his background as an accountant and executive with Brown-Forman to his role as a college planning franchise owner with Class 101. From ACT prep to creating college lists, to conducting financial aid workshops, he works with students and families to help them maneuver the entire college planning process.
Dennis earned his bachelor's degree in accounting and business and his master's degree in business administration from Kentucky Wesleyan College. Dennis lives in Crestwood, Kentucky, with his wife, Debbie, and their two children, J.D. and Erin.
Class 101 College Planning Franchise Helps Students Achieve Their Goals
Class 101 college planning franchise is a national corporation with two objectives: First, we want to help every high school student go through the process of preparing for college. And second, we want to help all parents pay less for college. Our mission is to provide families with expert guidance in the college search, admissions and financial aid process. Our dedicated counselors help high school students identify their college goals, as well as support them in the steps necessary to achieve those goals in the most cost-effective manner possible. Our goal is to see our students achieve theirs.