How a Mother Went From Helping Her Daughter Through the College Process to Finding Success as a College Planning Franchise Owner
Karen Feamster is just two years into her second career as a Class 101 college planning franchise owner, and she's still excited to wake up and go to work every day helping college-bound high schoolers in middle Tennessee achieve their college dreams.
For Karen, Class 101 was a no-brainer. The college planning franchise offered her the kind of growth that would allow her to start small and expand quickly. She opened in 2014 with just a handful of students, but by early 2015, her client base had increased five-fold.
"I started my first ACT prep class the following month with four clients and quickly made it to five," Karen says. "We started that first year nice and slow, which allowed me to learn the business. The demand for my college planning services became quickly apparent, and the Class 101 business model has been profitable and easy to scale. In our second year of business, we now have 22 students."
This is her story:
How Did You Get Started With Class 101?
We found out about Class 101 when my oldest daughter was going through her college search. Helping my daughters find the right fit for college was really important to me. A good family friend had used Class 101's Founder and CEO Tom Pabin as a consultant, and they recommended we give him a call. He was already meeting with students in the Nashville area and offered to come down and meet with us.
We loved his service and we began telling all our friends about it. He began working with our youngest daughter on her college search, and at that time he was looking for a franchise to open in Nashville.
What Does a Typical Day for You Look Like?
I wake up in the morning thinking about my students, where they're going to be when they get that acceptance from the school they've been hoping to get when they reach that ACT score they've been working toward, even when they reach that GPA they've been reaching for.
What I really love about Class 101 is that one-on-one interaction. It's a "getting to know you" time. We talk about grades, we talk about the tests, we talk about the resume and getting into colleges. During that time, we really start to form a bond.
I'm trying to help them to find where the right fit is for them in college. That takes time and building a relationship. You look at which one is going to fit financially into the budget, and you have to go with your heart to where you are going to be a right fit for that school.
How Did Your Background Prepare You for Class 101?
Little bits and pieces came together from the business background, but I did understand early on that I need other people to help me do the business side of it. When I was an auditor, I also presented seminars to train staff members, and I conducted continuing education on auditing and other matters, so I was pretty comfortable standing in front of a group talking. Still, the one thing that intimidated me was teaching SAT and ACT preparation courses.
I have learned that I actually enjoy it. I'm a girl scout leader, as well, so it seems like everything I have done in my adult life has had something to do with kids, from choir to girl scout leader. I just enjoy working with kids.
What Do You Like About Owning a Class 101 Franchise?
I live out in the country on 24 acres, and we love it out here. We have dogs; we work in the garden. I really did not want to return to the corporate world where I had to sit in a cubicle all day long. Class 101 gives me the flexibility to have my office here. So I have a separate room in my home dedicated to the business.
I also rent a conference room. That's where I hold my classes and meet with the students. Most of my student meetings are held in public locations like Starbucks and Panera.
What's the Best Part of Class 101 for You?
I was on one of the college campuses. It was a gorgeous day, and all of a sudden my phone started buzzing. One of my students texted me that her reading score had gone up 10 points on the ACT. She was so excited. I quickly started texting some of my other students to find out if they had their grades.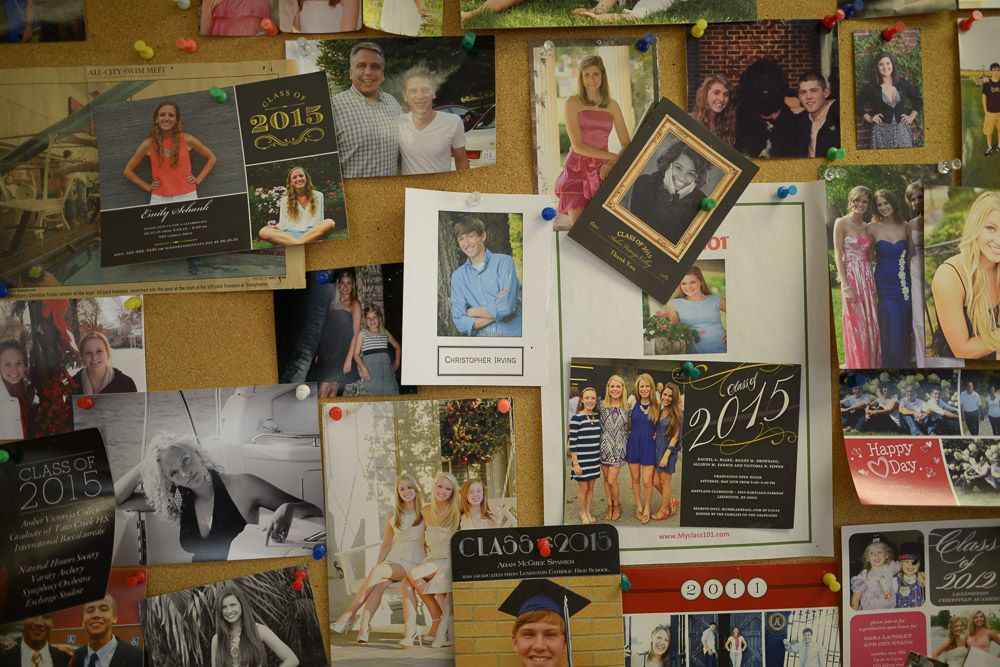 Class 101 offers a unique and rewarding business — stunningly simple and inexpensive to launch, with a very high potential return.
The rest of the morning, I was walking around this beautiful college campus in South Carolina with my phone, looking down, because all of my students were blasting their ACT scores. I don't know how I navigated the rest of the day on the campus without running into a tree. It was just so exciting for me to see how well the students had done.
What Personality Attributes Does Someone Need in Order to Be a Good Fit for Running a Class 101 College Planning Franchise?
Flexibility. Because kids are busy. In a single day alone, I will change times on three appointments and fit a new family in. There's always going to be the moment when a student calls to say, "Hey coach has called practice and I'm going to have to stay after school." You're going to have to go with the flow. I have an office in my house, but when I go meet my client I'll be heading to Panera.
The organization is a key to making it all work for you. The franchise itself is organized, but you will get so busy with things that have a day where you spend in the office where you get caught up on things is good. It's good to know what's going on in your community and what is going on with the schools because you can plan ahead. I could see that as a learning curve that someone might have if they don't have kids in the local school system. We're just working with their schedules. It's important that you remember to be patient because they're busy. Sometimes you're going to give them deadlines, but they aren't always going to get things finished. As a loving parent, you're going to have to give them loving encouragement so they can get the things done.
What Services Can a Class 101 College Planning Franchise Offer That a Typical High School Counseling Office Cannot?
I tell students I am not replacing their guidance counselor at school, but I am making the time that they spend with their guidance counselor more efficient because they know what they need to ask them and what information they need to get from their guidance counselors such as letters of recommendation or transcripts.
The guidance counselors do a fantastic job making sure the students have what they need, but they don't have time to spend one-on-one with the kids. Guidance counselors can't be as hands-on because they might be responsible for a class of 350 seniors. Just break that down in a day to see how much time they can actually devote to college planning, much less all the other tasks they have to complete for students. That's where Class 101 comes in, providing students that guidance and that one-on-one time.
Learn More About Class 101
For in-depth details about the Class 101 franchise opportunity, download our free franchise report. You can also learn more by visiting our research pages.