Franchisee Feedback Is an Integral Part of Our Growing College Planning Franchise
Franchise companies provide a unique opportunity to buy into a successful, proven business that benefits from the entire family of franchisees. At Class 101 we place high priority on keeping the lines of communication open amongst our franchisees through twice weekly calls, our annual convention and now through our inaugural Franchise Advisory Board.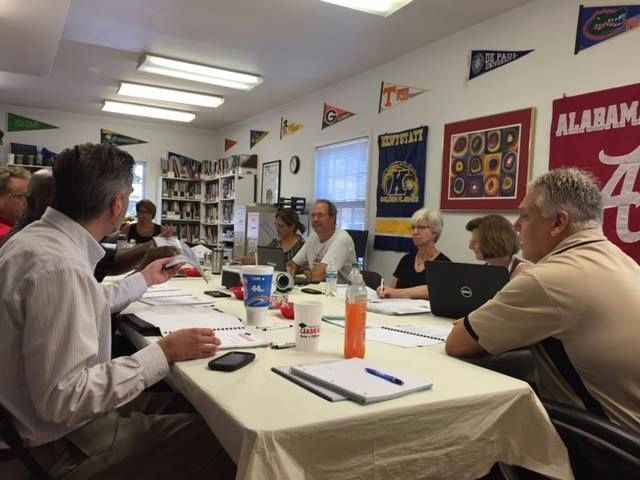 The new board members include Bloomington, Indiana, franchisees Kim and Randy Stegemoller and Little Rock franchisee Donna Hill. The Stegemollers are three-time recipients of the Franchise of the Year Award, and Donna just celebrated her one-year anniversary with Class 101, surpassing her personal sales goal by 30%.
Class 101 is a national college planning franchise that helps high school students get into better colleges and qualify for higher amounts of scholarships and financial aid. We provide a solution to a common problem facing U.S. families — the college application process is complicated, competitive and stressful, resulting in students who don't get enough, or any, financial aid and who often end up at the wrong school. Our franchise is the perfect fit for entrepreneurially minded individuals with a desire to help make a positive impact on the lives of young people.
"We have big goals for growth as a company in 2017 and beyond. We have always had a team culture, and as new franchisees join our team, it's vitally important to keep the lines of communication open. Sharing ideas for improvement and collaborating on best practices is critical to our ongoing success as a franchise," says Tom Pabin, Founder and CEO of Class 101.
Class 101 was founded on the principle that our success is a team effort. We encourage our franchisees to collaborate and communicate in a number of ways.
Franchisee Feedback Is a Valuable Part of What We Do
The Franchise Advisory Board is just one way our company connects with franchise owners and fosters a team culture. Through outreach and ongoing training we help our franchisees maintain their status as college planning experts and keep them updated on the latest college admissions trends. Each Class 101 franchisee participates in two weekly team calls, one on Mondays and one on Fridays, that focus on marketing and prospects. Additionally, there are monthly calls focusing on franchising.
"As Class 101 corporate has grown, Tom has realized the importance of franchisee input on some of the major decisions that need to be made. So he created the Franchise Advisory Board. As a member of that board, I've been involved in discussing which books to use for ACT/SAT prep classes and which CRM to purchase for franchise owners to use to track clients. We have other upcoming issues that we'll be discussing, and it's good to know that Tom wants to hear from us before making decisions. I was both honored and humbled to be asked to serve on the inaugural board," says Donna.
Learn More About Class 101 College Planning Franchise
The Class 101 business model ensures that owners have a steady stream of revenue throughout the year, not just during the school year. Franchise owners have three ways to generate revenue: classes to prepare students to excel at the ACT and SAT, DiSC personality analyses and retainer agreements for one-on-one consulting services. Class 101 is a low-overhead business model with the potential for high revenue from day one. Several of our franchisees have surpassed the $100,000 revenue mark in their first or second year. The average gross revenue for our top 5 franchises in 2015, according to our most recent FDD, was $137,000.
For in-depth details about the Class 101 franchise opportunity, download our free franchise report. You can also learn more by visiting our research pages.